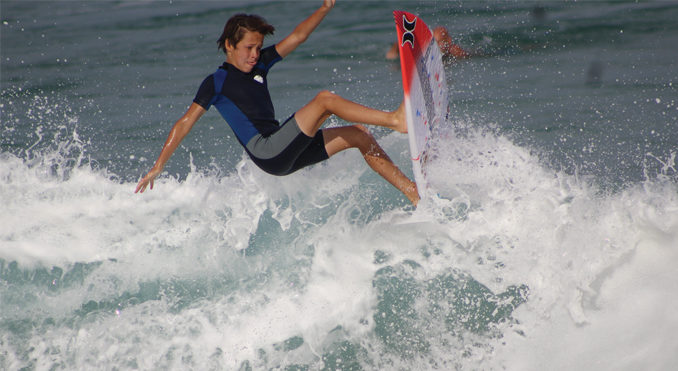 …by Suzanne Lieder…
The story really begins when Chase was just under two years old. He began riding waves with his little life jacket perched on the front of his Dad's surfboard at Ditch Plains. The locals at Ditch Plains remember it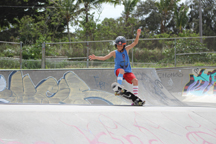 well.
The story continues ten years later when Chase was invited in February to join the ESA allstars as one of the few 12 year olds to participate in the Allstars Outing at the North Shore of Oahu. Chase joined some of the best competitive East Coast surfers. Usually surfers age thirteen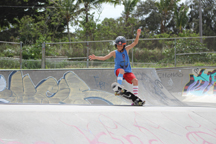 through seventeen are invited. This year the ESA made an exception and invited four twelve year olds, two from New York and two from Florida, but only two were able to travel. Chase jumped at the chance!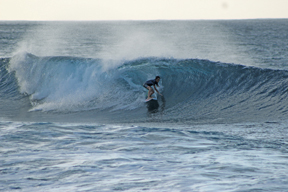 Supported by his parents and sister who accompanied him, the family set off for the big waves.
Anyone who knows Chase can picture him enjoying every minute of the trip. The Allstars, led by Coach Jason Motes, spent the week surfing many sessions and different spots throughout the day.
Although Chase was housed and chaperoned by his parents, he joined the Senior Allstars each day without fail! Imagine the anxiety his family encountered when they joined the group at Pipeline only to discover Chase getting spit out of a six foot barrel– pure joy on his face. He was so stoked to share some waves with the local surfers. (you can see a clip of the Hawaiian trip at: https://vimeo.com/251570670 ). Much appreciation to the Eastern Surfing Association, and the 16 time ESA Winner, Coach Motes, along with Chase's sponsors: Savage Surfboards, Hurley, Creatures of Leisure, Sun Bum, Slowtide, Sunset Surf Shack, Happy Bowls, and all who continue to support him.
Chase joined Tamayo Perry, Pipeline's Lifeguard and Coach, for some awesome sessions. Tamayo says Chase "definitely has the natural talent to raise some hell in the surfing world and Chase's spirit is filled with Aloha!" Chase was able to surf Pipeline twice! He credits his incredible experience and great coaching tips in Hawaii with his double win at Northeast Regionals on May 18th. He placed first in Under 14 Shortboard and first in Menhune Longboard. This is his fourth Regional Title. His first was at the age of 7 with a boogie board win. Winning the Regionals qualifies you to go to the East Coast Championship in September at the Outerbanks. (ESA Recap of the contest can be seen at https://vimeo.com/272263559 or on Facebook at: ESA NY (www.facebook.com/ESANewYork)
When not surfing or skateboarding, Chase enjoys being a seventh grader at the Montauk School where he strives to do well. He recently won a first place award from the American Bar Association for a contest they sponsored for all Suffolk County 7th and 8th graders. The topic was "If you could choose between being the President, a Senator or a Supreme Court Justice, which would you choose?"
Chase models for various companies, something he has done from age four. He and his Mom just returned from Yosemite National Park where he did a photoshoot for Ralph Lauren's new Hi Tech line.