Author Barbara Delinsky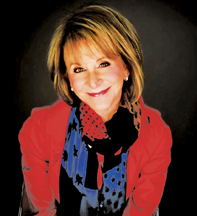 Recently, during a conversation about reading nonfiction, a friend recommended reading Barbara Delinsky's books as a good, lighter change of pace. Many of her books deal with real situations people face every day, including: parenthood, work and family stress and pressure, life choices, romance, commitment, and death.  I decided to give her a try and am happy to report that I enjoyed her writing style, character and plot development, and especially her ability to write fictionally about real issues in a style that is not overly dramatic. Be sure to read to the bottom- the final book is her favorite-one you may want to read and/or share with others.
I started with The Vineyard, which is a story about a single mom named Olivia. A bit of a dreamer, she finds herself in Rhode Island working a summer job at a vineyard owned by an intriguing woman named Natalie.  This elegant home by the shore becomes a summer of adventure and growth for her dyslexic daughter, as well as a job with multiple unforeseen levels, both personally and professionally, that Olivia needs to navigate carefully.
Having enjoyed the story, I decided to try Not My Daughter next. When Susan Tate, a single, successful educator and school principal, learns that her 17-year-old daughter, Lily, is pregnant she can't help but to see this unimaginable tragedy as history repeating itself.  Already distraught that the life she has struggled to build for the two of them is about to fall apart, the discovery of a possible 'pact' between Lily and her friends sends the situation to a completely new level, both personally and professionally. The story touches upon our inner strength as parents and community leaders, to deal with the disbelief and conflicts brought on by the unthinkable, while also struggling for understanding and compassion for the girls involved.
As usual, when I find an author that I can read easily, not too heavy, and keeps my interest with a few twists and turns, I continue reading and /or listening to other books by that author. Suddenly and Escape, came next. Although the storyline of each is completely different, both books deal with love of family, friends and partners.
In Suddenly, pediatrician Paige Pfeiffer, living her comfortably quiet life in a small town in Vermont, is suddenly shattered by the inexplicable death of her best friend and colleague Mara O'Neill. Unable to believe it was suicide, Paige is determined to get to the bottom of this tragedy. However, at the same time her practice is down a doctor, her high school track team girls are distraught and confused about Mara's death, the new headmaster has become someone of interest to her, and on top of everything, the daughter Mara was about to adopt has arrived. Sounds unbelievable, well yes, but don't let my simplifying the plot stop you from reading this story with its colorful characters and unexpected twists.
Escape, is a bit lighter while also dealing with a real topic faced every day by many, if not all adults. Stress, and the need to escape from the treadmill of life- something I think we can all relate to. Emily Aulenbach is a 32-year-old lawyer, married to a lawyer, and living and working in Manhattan.  Spending her days on the phone in a cubicle, she does intakes for their client, a company trying to minimize their losses in a tainted bottled water case. Thus, her dream of representing victims of corporate abuse, are far from her reality.
Convinced that she is betraying her dreams, she has looked into changing firms, but no one is hiring. Emily faces each morning dreading her work, and more; her sister, her friends, even her husband James.
After a particularly difficult call, she realizes that her life is all wrong, and she impulsively leaves work early, packs her bag, and takes off. Not telling anyone where she's going, and not even sure where she's headed, Emily eventually finds herself going back to a small New Hampshire town from her college days. Can one ever go back? Old friendships rekindled, ghosts from the past appear, and new beginnings- this story has it all.
Barbara Delinsky was born and raised in suburban Boston. After college and graduate school, she worked as a researcher, photographer, and a reporter. In time, she realized that she was better at writing than photography. Using her photography and writing skills, she did volunteer work for hospital groups, and has served on the Board of Directors of the Friends of the Massachusetts General Hospital Cancer Center, on the MGH's Women's Cancer Advisory Board, and the Board of Advisors at Newton-Wellesley Hospital.
Becoming a writer was a something she did after her twins were born. She read an article profiling female writers which inspired her, she decided to do some research and give it a try. Her first book sold and she's been writing ever since; publishing over 90 books, including 23 New York Times bestsellers, while working under 3 names- Barbara Delinsky, Bonnie Drake, Billie Douglas.  "I tend to write about the emotional crises that we face in our lives. Readers identify with my characters. They know them. They are them. I'm an everyday woman writing about everyday people facing not-so-everyday challenges."  She commented in her bio, https://barbaradelinsky.com/ .
One of her books that I haven't had a chance to read yet, is called Uplift: Secrets From the Sisterhood of Breast Cancer Survivors. It was first published in 2001, and is a compilation handbook of practical tips and upbeat anecdotes by, and for, breast cancer survivors, their families and friends.  The 10th Anniversary Volume of Uplift was published in 2022. All of the money she's made on the book has helped fund a research fellowship at Massachusetts General Hospital.
As a survivor, Barbara saw the need for a book that treated breast cancer as a do-able experience. The response to it has been remarkable. After the August 2001 publication, she says, "The book was immediately cited by women with breast cancer, and the doctors and nurses who treat them, as the single most important volume to keep on their nightstands."
The second edition, published in May 2003 contains new material in the form of a chapter on recurrence. The third edition, a 5th Anniversary Volume, adds stories from survivors of five or more years, and the fourth edition is the 10th Anniversary Volume, which includes thoughts from survivors of ten or more years, and a discussion about genetic testing.
On her website, Barbara Delinsky states, "I have written many books, but the one – the one – of which I am most proud is UPLIFT. This book helps women at a terrifying time. It boosts their spirits, convinces them that they will get through treatment and thrive. It makes them smile in the dark of the night – and this is important. There are, in fact, studies suggesting that emotions affect body chemistry, that happiness leads to an increase in illness-fighting cells in the bloodstream, that laughter can reduce pain. Does smiling actually make us live longer? I don't know about that. But it sure enhances our quality of life."
Barbara donates all of her proceeds from the sale of Uplift: Secrets of the Sisterhood of Breast Cancer Survivors and Does a Lobsterman Wear Pants? [Interesting, amusing, and surprising information she turned up while researching the lives of Maine lobster fishermen's families for her recent novel, The Summer I Dared. Captivated, she collected much of it in this little book, arranged in an entertaining question and answer format.] to her charitable foundation for breast cancer research. So far, the sale of these books has allowed the Barbara Delinsky Charitable Foundation to fund thirteen years of a research fellowship at Massachusetts General Hospital. The focus of the fellowship is to launch the career of a surgical oncologist into research, hopefully offering returns to the field of cancer research for decades to come.
For more information, please send a note through the CONTACT page on her website, https://barbaradelinsky.com/, or mail to the Barbara Delinsky Charitable Foundation, PO Box 812894, Wellesley, MA 02482-0026.