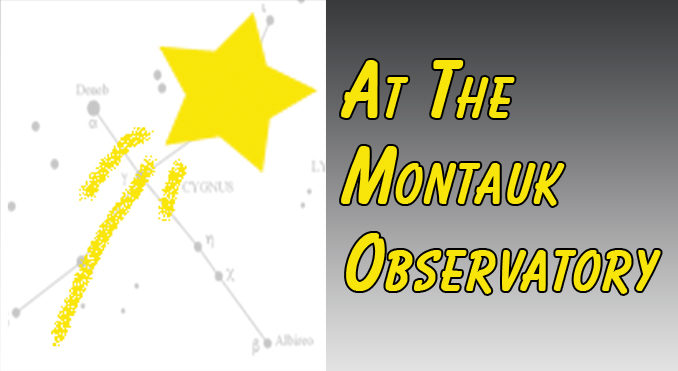 The Apollo 11 Lunar Landing: A 50th Anniversary Celebration
presented by Speakers & Film
1:00 PM – 6:00 PM, Saturday, July 20, 2019
Avram Theater at Stony Brook University (Southampton Campus) 
239 Montauk Highway, Southampton NY 11968
1:00 – Welcoming remarks by Montauk Observatory and Stony Brook University
1:15 – Lecture by Stony Brook University Prof. Timothy Glotch, "50 Years of Lunar Science"
2:15 – Assemblyman Fred W. Thiele Jr. will introduce & award citations to the Grumman Roundtable panelists
2:30 – The Grumman Roundtable: behind-the-scenes stories about Grumman and the Apollo 11 project
3:30 – Break and refreshments
3:45 – Screening of Todd Miller's acclaimed documentary, "Apollo 11"
5:15 – Q&A with Ben Feist, film production team manager and NASA Spaceflight Data Manager & Researcher
6:00 – Conclusion
This event is FREE
Tickets: https://apollo11event.eventbrite.com
____________________________________________________
The Second Kind of Impossible
presented by Paul Steinhardt, PhD
7:00 PM Thursday, July 25, 2019
East Hampton Library – 159 Main Street, East Hampton, NY 11937
This talk is about one of the strangest scientific detective stories of the last 50 years, an exciting quest for a new form of matter. When leading Princeton physicist Paul Steinhardt began working in the 1980s, scientists thought they knew all the conceivable forms of matter. "The Second Kind of Impossible" is the story of Steinhardt's 35 year-long quest to challenge conventional wisdom. It begins with a curious geometric pattern that inspires two theoretical physicists to propose a radically new type of matter—one that raises the possibility of new materials with never before seen properties, but that violates laws set in stone for centuries. Steinhardt dubs this new form of matter "quasicrystal." The rest of the scientific community calls it simply impossible.
The talk will describe the scientific odyssey that unfolds over the ensuing decades, first to prove the validity of the idea, then to pursue Steinhardt's wildest conjecture: that nature made quasicrystals long before humans discovered them. Along the way, Steinhardt's team encounters clandestine collectors, corrupt scientists, secret diaries, international smugglers, and KGB agents. Their quest culminates in a daring expedition to a distant corner of the Earth in pursuit of tiny fragments of a meteorite forged at the birth of the solar system.
Following his talk, Prof. Steinhardt's latest book, The Second Kind of Impossible, will be available for purchase and signing by the author.
Paul J. Steinhardt is the Albert Einstein Professor in Science at Princeton University, where he is on the faculty of both the departments of Physics and Astrophysical Sciences. His science spans many disciplines ranging from origin of the Universe to new forms of matter. He has received the Dirac Medal and other prestigious awards for his research, and he is a member of the National Academy of Sciences. In addition to writing The Second Kind of Impossible, Steinhardt co-authored (with Neil Turok) Endless Universe, Beyond the Big Bang Theory. In 2014, the International Mineralogical Association named a new mineral "steinhardite" in his honor, and in 2018 Steinhardt and his collaborator, Luca Bindi, won the international Aspen Italia Award for their discovery of the first natural quasicrystal.
To register call the library: 631-324-0222
This event is FREE
____________________________________________________
Montauk Observatory (MO), a 501(c)(3) NYS nonprofit, has served the South Fork since 2005, and relies on public support (e.g., small donations) to operate. The mission of the organization is to foster interest in science, particularly astronomy, through educational programs. Lectures, star parties, portable planetarium shows, and other events are held throughout the South Fork, often in partnership with other nonprofit organizations. MO has established the first astronomical observatory on the South Fork (in East Hampton), complete with Long Island's largest research-grade telescope; these facilities will soon be made accessible over the internet to students, teachers, researchers and the general public. Montauk Observatory offers all of its programs free-of-charge to encourage participation regardless of economic status. For further information about Montauk Observatory, to join MO's list for event notices, or to make a tax-deductible donation, please visit MontaukObservatory.com or email MontaukObservatory@gmail.com