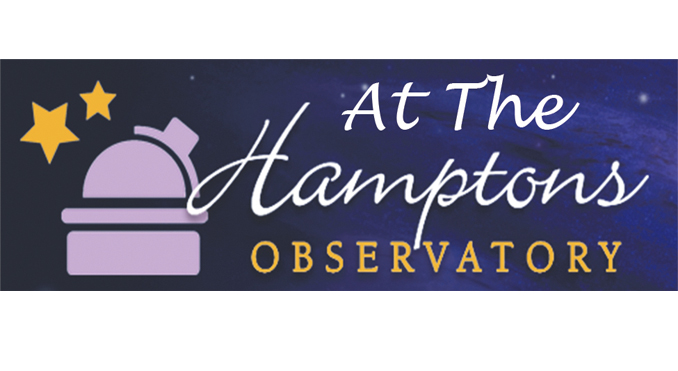 Virtual Astronomy Lecture: Astronomy in Ancient Egypt (Mapping the Stars)
DATE: Wednesday, October 20, 2021
TIME: 7:00 – 8:00 PM
SPEAKER: Colleen Darnell, Ph.D.
PLACE/CO-SPONSOR: Guild Hall – 158 Main Street, East Hampton, NY 11937; 631-324-0806
ADMISSION: Free
TICKETS: https://www.guildhall.org/events/astronomy-in-ancient-egypt-mapping-the-stars/
FURTHER INFO: www.HamptonsObservatory.org    HamptonsObservatory@gmail.com
Hamptons Observatory and Guild Hall are pleased to bring you this free, virtual presentation by Egyptologist, Dr. Colleen Darnell, who will discuss how astronomy influenced the belief system, art and life in ancient Egypt. From the earliest religious compositions in ancient Egypt, the Pyramid Texts, stars were an important part of their funerary beliefs. Not only did the king desire to join the sun god in his daily rising and setting, but he wanted to become one of the "imperishable ones," the circumpolar stars. Astronomical observation was an important part of time keeping as well, with the heliacal rising of the star Sirius marking the beginning of the New Year. Drawings of constellations also form a part of the ceiling decoration of royal tombs of the New Kingdom.
Dr. Colleen Darnell is an Egyptologist who has published widely on pharaonic history, religion, and literature. Her most recent book, The Ancient Egyptian Netherworld Books (co-authored with her husband, John Darnell), was the first complete English translation of the hieroglyphic texts within the royal tombs in the Valley of the Kings. In Imagining the Past: Historical Fiction in New Kingdom Egypt, Dr. Darnell identified four stories that belonged to a genre of historical fiction written by the ancient Egyptians themselves. In 2013, she curated an exhibit at the Yale Peabody Museum of Natural History, Echoes of Egypt: Conjuring the Land of the Pharaohs, that examined Egyptian motifs from antiquity to the present.
Hamptons Observatory would like to thank Dr. Darnell for generously taking the time to share her expertise, and Guild Hall for its kind collaboration.
HamptonsObservatory (HO), a 501(c)(3) NYS nonprofit that relies on public support has served the South Fork since 2005. Its mission: to foster interest in science, particularly astronomy, through educational programs. Lectures, star parties, portable planetarium shows and other events are held throughout the South Fork, often in collaboration with other nonprofit organizations. HOhas established the first astronomical observatory on the South Fork (on the campus of the Ross School in East Hampton), complete with Long Island's largest research-grade telescope; these facilities will soon be accessible over the internet to students, teachers, researchers and the general public. HamptonsObservatory offers all of its programs free-of-charge to encourage participation regardless of economic status. To make a tax-deductible donation to support our mission, please go to www.HamptonsObservatory.org and click on Donations. To join HO's list for event notices, email HamptonsObservatory@gmail.com.