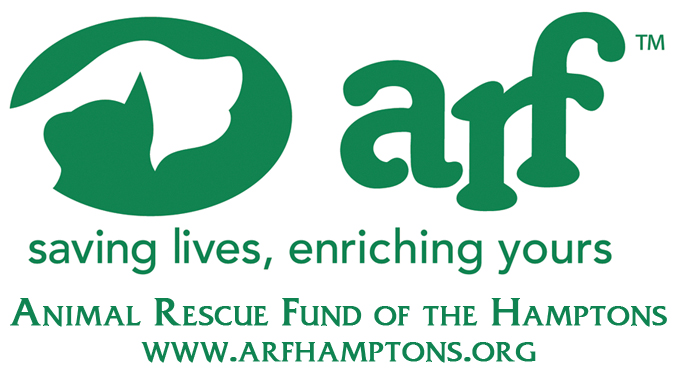 Animals of the Month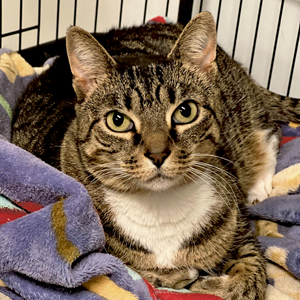 MS. CRABTREE: Affectionately named Ms Crabtree, this eight-year-old beautiful tabby cat came to ARF through the Operation Cat Program. A bit misunderstood according to ARF staff, Ms Crabtree can be a tad reserved at first, but deep down she is a super sweet kitty. Her favorite pastime is to lounge in her bed under her blanket, and apparently, she does not like to eat alone. If you are looking for a low-maintenance cat to keep you company and enjoy a good meal with, make a reservation to meet her.
NOVA: Nova may be almost two-years old but she still plays like a puppy! A rescue from Georgia with the help of P.A.W.S., this silly girl is outgoing, social and loves to play with toys. Nova is a happy, curious dog working on her obedience training, which will be important to her success in her new home. If you're looking for an adventure buddy with non-stop energy, and a dog who will always keep a smile on your face, Nova is your girl!
For more information contact adoptions@arfhamptons.org or call 631-537-0400 x203.
All ARF animals are vet checked, spayed/neutered, microchipped and up to date on all vaccines. To view all of our adoptable animals, visit: www.arfhamptons.org
NYS Registered Shelter/Rescue #RR035
ARF Welcomes Nine Puppies and Their Mom to the East End from New Mexico
The Animal Rescue Fund of the Hamptons (www.arfhamptons.org) announces the arrival of 9 puppies and their mother last week to the East Hampton Airport. Rescued from rural New Mexico, two flights carried these dogs to the East Coast where they will be put up for adoption at ARF Hamptons.
Earlier this fall, two-year-old Shepherd mix Zia, a stray, along with her nine babies were found, scared and cold in Española, a rural area of New Mexico, north of Santa Fe by a local mom behind her daughter's dance studio. Zia and her puppies (two males and seven females) were taken to Española Humane, the area shelter.
At capacity and faced with limited resources, Española Humane looked to form new partnerships out of state and contacted ARF Hamptons for help after Dr. George Dempsey, the Medical Director of East Hampton Family Medicine became aware of the situation in Española this past summer. Dr. Dempsey was in the area for a family reunion with his cousin Dr. Tom Parker, the Director of Medicine at Española Humane. Dr. Dempsey – who is also an avid flyer – wanted to help. He contacted ARF's Executive Director Scott Howe to see if ARF could assist Española Humane. The answer was "yes," provided the two shelters could overcome the obstacle of the distance between them.
After a month of coordination, two volunteer rescue flights were arranged for Zia and her puppies. Now two months old, seven of the nine puppies took their first trip in a plane with ARF's partner and friend, Four-Legged Fliers, piloted by Jan Brentjens & Matthew Pellegrino which arrived at the East Hampton Airport on Saturday, November 19. A few days later, Zia and her remaining two puppies were flown by Dr. George Dempsey and David Reinbach, landing in East Hampton on Tuesday, November 22.
ARF has a long tradition of helping communities where animal overpopulation stresses the capacity of local shelters, and it is pleased to establish this new relationship with Española Humane. Once medically cleared by ARF's veterinarian Mom and her puppies will be available for adoption just in time for the holidays. Adoption applications can be found on the ARF website: www.arfhamptons.org.
About ARF Hamptons: Since 1974, ARF Hamptons has provided care and sanctuary for homeless cats and dogs until loving homes can be found. ARF is a leading animal rescue and adoption center on Long Island. In addition to its rescue and adoption program, ARF operates a pet food pantry, free vaccine clinics, and free spay/neuter clinics for feral cats.