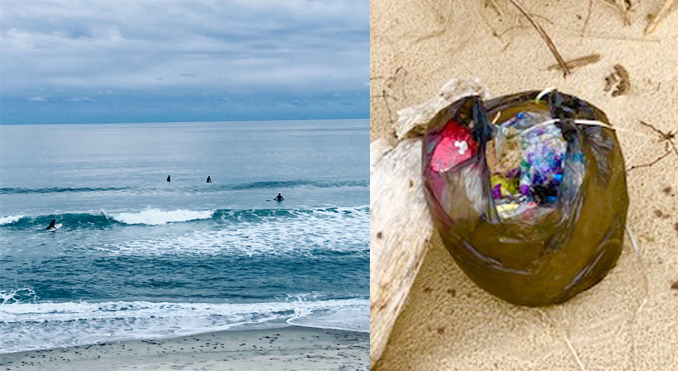 Respect For Our Environment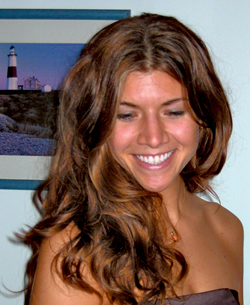 We forget we're
Mostly water
Till the rain falls
And every atom
In our body
Starts to go home
~ (Albert Huffstickler)
Conscious to us or not, we love spending time near the sea.  Even those that are drawn to the mountains, we are all hardwired to gravitate to water.  You do not have to surf to be drawn to its power and impact.  We learned of humans' psychological connection to water in Wallace J. Nichols' groundbreaking book Blue Mind, and if you are in Montauk, chances are you often feel the pull to simply gaze at the water that surrounds us.
As surfers are consistently interacting with the majestic oceanic environment, most are equally aware that the playground does not end when reaching the shore.
Our beaches are an extension of this precious and fragile ecosystem we call the sea, and it is all our responsibility to be mindful of taking care of it, whether you surf or not.
It is a given that we like walking on a pristine beach any time of day and enjoy gathering there for hours at a time in the warmer months. While we play, eat, relax, and access the ocean, we must collectively keep our shared space pristine.  While access to the beach is 'free' we pay a heavy price when garbage pollutes the land, and plastics float into the water.  Sea life suffers from the excess toxic waste, chemicals and rubbish meant to be contained on land.  Sharp objects, broken glass, campfire residue all hurt us when littered on the beach.
How many beach walks have you taken and walked by the stray coffee cup, beer can or the most offensive, those now floppy helium balloons that always seem to congregate below the hoodoos?
As a community we can create more opportunities to keep the beaches clean via more trash receptacles around and on the sand, and those with homes with staircases to the beaches can be more vigilant of their surroundings and the garbage that gathers there.  If we are checking the surf, going for a walk, or taking some time to enjoy the beach, it is up to us to collect and discard rubbish we find along the way.  We are trained to have our keys, cellphone, and wallet on us, why not be sure to always have a trash bag stashed on us or in our car as well?  Perhaps it can become a habit to always take something from the beach that does not belong, as a collective effort to keep our beaches and ocean as clean and healthy of an environment as possible.  This we can become more conscious of, as we are instinctually drawn to the sea we know and love.