Staying Toasty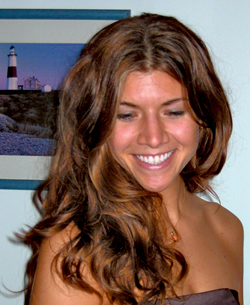 Some of our favorite local surfers insist on wearing booties year-round but paddling out over the winter makes them an obvious necessity.  While not the most fashionable with a spring suit or trunks, they can make the difference between a smooth session or one resulting in stiches or gashes.  Wearing booties in certain breaks out east can make the experience that much more pleasant, as seen in other spots around the world that are heavy in reef and coral.  For those that are too "cool" to surf in the equivalent of long black socks pulled up around your calves with your bathing suit, some winter gear can be a welcome change.
To say wearing a hood while surfing is pleasurable is up for debate, and at times those gloves can be annoying when trying to fasten the other glove or carry your board.  Ultimately, it's the purpose all this gear serves that can justify looking forward to wearing it. Thankfully it is only for part of the year.  At times the full-body neoprene can be a straight-jacket, other times it feels like armor that protects you against rocks, your fin, and the elements.
Not all gear is created and functions equally, and now with better technology and more brands to choose from there is a range of accoutrements to meet your needs and tolerance for cold.
Booties: The colder the water, the thicker the booties, which means more padding to adjust to under your feet.  Balance your stamina in the cold with comfort.  Maybe you only surf for short periods on warmer winter days, or perhaps you want to stay in as long as possible no matter the weather if there are waves.  Getting cold (or hungry) is a surefire way to cut a fun session short so having what suits you best is crucial.  We love the 7mm round toe booties, even though this is the nuclear option for keeping toes warm.  You want sealed seams, durable soles for tracking through the parking lot, road, jetties, and rocks to get to the water, and that oh-so convenient hook for pulling them on and off.   Many surfers tend to favor XCEL 7mm Drylock Celliant and Patagonia R5, and usually the brands that have been making gear the longest in the industry.  These can withstand water temperatures as cold as 30 degrees Fahrenheit. Some will opt for a split toe for comfort, but these offer less insulation and are usually best if you do not get cold feet easily.
Gloves: Isurus Ti Alpha 3mm five finger wetsuit glove promises the dexterity of a 3mm glove with 5mm warmth.  This is best for those of us that feel like lobsters or a five-year-old in mittens and trying to accomplish anything that requires using your hands pre, post and while surfing.  The lining used in these gloves is the same as Isurus' winter suites and are popular in freezing cold waters.  A nod to crustaceans, there is always the 3 finger "claw" 5mm glove like the Infiniti from Xcel.  With thermo lite lining to retain heat and extra rubber, you have a little more mobility in your fingers instead of bunching them together in a mitten.  If you do go the mitten route which is undoubtably the warmest, Vissla 7mm wetsuit mittens seem to successfully combine high-quality neoprene and flexibility.  For the coldest days of the year, you will want mittens that have stitched seams to keep the water from flowing in and out, and make sure they fit like gloves without constricting too much movement in your fingers or restrict circulation to your thumb.
Like all surf gear, bootie and glove maintenance can lead to better longevity and function.  Rinse your booties and gloves with warm fresh water to remove the salt after each session.  Always let them dry with the soles facing up, and some of us use the plug-in ski-boot warmers to dry them faster and more thoroughly.  Moldy, soggy, salty gear is not enticing to start your session.  Try not to continuously leave your gear in your car, and store what you have in a container at room temperature out of the sun.
Made from limestone or refined crude oil, neoprene is the synthetic rubber historically used for crafting wetsuit gear for fishermen, surfers, divers, swimmers, and water athletes.  Not the most sustainable material on the planet, neoprene can contribute to climate change due to the link to non-renewable planet resources.  Yulex, natural rubber harvested from rubber trees, from Patagonia is a sustainable alternative.  Happy Winter Surfing!