Caribbean Dreaming…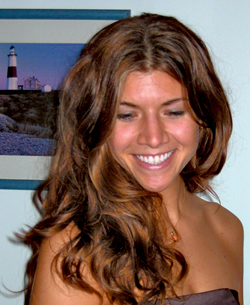 Even in a normal year, March in Montauk can be particularly challenging. The 'longest month' is the time that a break before spring is imperative, especially when it is easier to travel. Most convenient for East Coast surfers that want warm water and some sunshine, fairly consistent waves means the Caribbean is calling.
While there are over 7,000 islands, reefs, cays and islets, and around 40 million people, there are a few favorite spots local surfer like to try in the off-season.
While Hawaii it's not, the Caribbean is a world-class surfing destination with a mix of options for surf, especially between November and April.
Puerto Rico: The easiest spot as a U.S. territory, Puerto Rico offers breaks beyond Aguadilla and Rincon, the most crowded for surfing. Gas Chambers, Table Rock and Tres Palmas offer substantial waves, and expect a large Montauk crowd as you surf them.
Barbados: Pack your fish, short board and maybe a long board for powerful swells and a smaller population of local surfers. British-Caribbean in style, Barbados is known for nearly guaranteed waves and dozens of breaks. Waves range from two to eight feet, with a strong current so be ready for it. Soup Bowl is a break not to miss.
Trinidad and Tobago: Fans of Trinidad and Tobago love the rights, less powerful and perfectly shaped waves, bringing surfers from Australia, New Zealand and South Africa. While less frequent, waves that break on Tobago's north-west coast can thank the swells striking the coral reel of Rockly Point.
Dominican Republic: For year-round surf, the D.R. offers a lengthy coastline most dominant in the Caribbean, with the Atlantic and Caribbean ocean on it's borders. While known for long boarding, you will find plenty of intermediate and advanced options for short boarding in which to choose from.
Antigua: Home to the famous Half Moon Bay, you will find fabulous surfing in Antigua. Nearby you can surf big waves due to the steel drop-offs, and slow and smaller waves from the natural rock barriers. While it's less popular for surfing, there will be swell in the south-east of the island from the Atlantic.
St. Kitts: Known for its beauty rather than the waves, you can still find waves at Frigate Bay. Excellent for beginners, the waves are an easy two-to-four feet with gentle breezes for a seamless session.
St. Maarten: Try Maho beach next to the airport on the Dutch side and on the west side in general, where you will find more waves for expert surfers. For beginners, try Galion beach and Plumb Bay.
Tortola, British Virgin Islands: Everyone seems to have at least heard of Cane Garden Bay, one of the Caribbean's best brakes. Perfect for December, waves are largest in the winter and smaller but consistent all year long with a soft and sandy bottom.
Aruba: Nicknamed "One Happy Island," surfers will agree when they have their pick of breaks on Aruba. Palm beach is a joy for beginners, with winter bringing bigger waves with stronger swells.
More crucial than choosing your island is choosing your attitude. Being prepared with patience, humility and excitement to surf will reward you, even more than the sparkling blue water you will find yourself in. A quick jaunt to the Caribbean is the best way to break up the winter, in preparation for an east coast summer of surfing.