Surfing this Season… the Last Frontier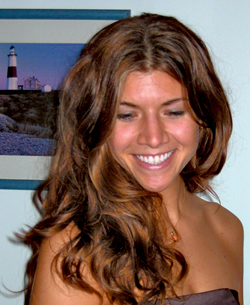 As we adjust to our new normal, we must get creative with our playtime and how we recreate. April is the new June as what feels like summer break starts now. We involuntarily have the benefit of time and space to enjoy the outdoor gifts that Montauk always had to offer. Surfing in particular has become the model activity in which we can all appreciate.
The variety of outdoor activities available to us in beautiful Montauk such as running on the roads, the beach and on the trails, riding bikes, playing tennis, and going horseback riding are abundant. Now that we have choices to make, we find our greatest gift to be together while adequately socially distant is in the water.
Surfing will always be an individual and community activity, close to its frozen water cousin skiing (and snowboarding). What is special about these sports is the group and individual aspects where you compete against yourself in the company of others doing the same. We show up as individuals and surf as we like, but we are part of the bigger picture. That is what makes surfing so enticing and vital to these current circumstances.
So now is the opportunity to cultivate gratitude that we have surfing in our arsenal, without the much of the crowds. We can participate in one of the best outdoor recreational sports while we can enjoy social time (at a distance), play in the ocean and improve our surfing!
April is not known to be a cozy month in the sea, so get your winter gear out and prepare for the cold and occasional rain. It will all be worth it. We think of April as the brink of warmer weather, but when it comes to surfing this month often feels like the coldest one in the water.
Now is your chance to surf more than you ever will in the summer, with better waves, less people and more determination for social contact. When you look at moments taken for granted such as chats in the parking lot, having a post-surf meal at Naturally Good or clustering on the benches to check the waves, being in the water with one another is truly a spectacular gift.