July 2021
Rip Currents – EEOR to the Rescue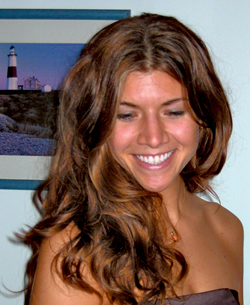 If beauty is in the eye of the beholder, the best surf break is dependent upon the surfer. Few crowds, a sandy bottom, a point break, and even rip currents are some of the perks of a good break. Experienced surfers know that properly using a rip to paddle out to the line-up can function like a watery escalator, zipping you out to the break with less energy spent on paddling. A surfer or swimmer may be in a deadly situation when not knowing how to harness the power of the rip current and instead tries to fight against it.
Congested beaches signal summer, prompting lifeguards to stay on high-alert for swimmers that cannot navigate a rip-current let alone recognize one. Rip-currents are responsible for 100,000 rescues around the world and hundreds of drownings annually. Since rip-currents do not pull you under but rather pull you out to sea, it is hard to recognize at first that there is danger. The initial instinct is to swim to shore and right into the rip, which is counterproductive since there will be little progress. Once a swimmer or surfer starts to struggle against the rip, panic and exhaustion can occur, a lethal combination.
Rules of the Rip: The first move is to stay above water and call for help. Since rips are usually narrow, aim to swim to either side of the rip, parallel to the shore. Keep an eye out for white water and waves that are breaking, which usually means shallow water where you can stand and where breaking waves push you back to the beach. The last option is to let the rip take you out until it fades and then swim back from either side of the rip.
EEOR: Last year in 2020 the East End lost a twenty-three-year-old swimmer that was caught in a rip off of Napeague. In response the local non-profit organization East End Ocean Rescue (EEOR), donated and installed signs at the Ocean Vista Resort to educate beachgoers about rip currents. EEOR was the first organization to donate rip current signs on Eastern Long Island, starting in 2014 at Main Beach in East Hampton. All Village Beaches in East Hampton and the Ditch Plains parking lots in Montauk have received donated signs as well as installed boxes of rip current information cards. About three-hundred cards a week are distributed all summer.
Each morning in the summer at sunrise, the National Oceanic and Atmospheric Administration (NOAA) receives a call from East Hampton Village Chief Lifeguard Jimmy Minardi to receive the daily rip current report on the East End. Minardi is the founder of EEOR and worked with Pam Assogna at Ocean Vista to facilitate the installation of the rip current signs. EEOR is interested in donating and installing signs and boxes for cards at beach clubs, beaches and beach front hotels on the east end to create rip current awareness. For more information, and for organizations interested in having rip current signs posted, please visit East End Ocean Rescue, https://www.eastendoceanrescue.org