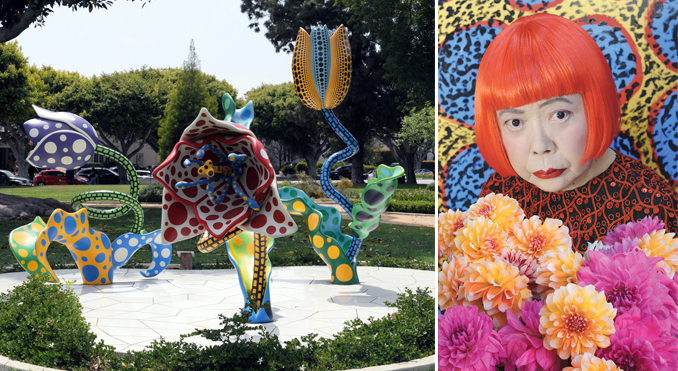 by Evelyn J. Mocbeichel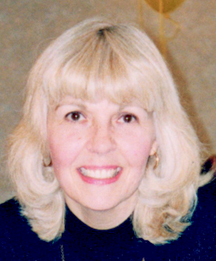 This is just what we need to break up the monotony of our dreary winter…color and excitement! The New York Botanical Garden is announcing advanced time tickets that will be going on sale for their new exhibit, KUSAMA: Cosmic Nature. It features work by internationally celebrated Japanese artist Yayoi Kusama. The exhibit will be on view April 10th through October 31, 2021 and will be installed throughout the grounds of the Garden's 250 acre landscape and in around the Enid A. Haupt Conservatory, as well as the LuEsther T. Mertz Library building.
Highlights include new works made especially for NYBG. Spectacular seasonal horticultural displays will complement the artworks and an array of programs and activities will make each visit unique. Tickets available at nybg.org/kusama
Kusama was born in Matsumoto, Nagano. She is a contemporary Japanese artist with a connection with nature, who is one of the most popular artists in the work, drawing millions to experience her immersive installations. Exclusively at NYBG, Kusama reveals her lifelong fascination with the natural world, beginning with her childhood spent in the greenhouses and fields of her family's seed nursery. Her artistic concepts of obliteration, infinity, and eternity are inspired by her intimate engagement with the colors, patterns, and life cycles of plants and flowers. The spectacular installations feature Kusama's multifaceted art, including monumental floral sculptures that transform NYBG's 250-acre landmark landscape. Across the grounds, guests will discover installations that include the artist's legendary Narcissus Garden (1966/2021) in the Native Plant Garden. Nearby, marvel at Ascension of Polka Dots on the Trees (2002/2021), where soaring trees are adorned in vibrant red with white polka dots. The horticultural spectacle across the landscape changes throughout the seasons, with tulips and irises in spring, dahlias and sweet peas in summer, and pumpkins and chrysanthemums in fall. In and around the Enid A. Haupt Conservatory, Kusama's work comes to life through a seasonal progression of violas, salvias, zinnias, chrysanthemums, and other colorful annuals, while her plant-inspired, polka-dotted sculptures are nestled among meadow grasses, bellflowers, and water lilies, including Hymn of Life—Tulips (2007) in the Conservatory Courtyard Hardy Pool. Her mesmerizing Pumpkins Screaming About Love Beyond Infinity (2017) is on view in the Visitor Center gallery. In the LuEsther T. Mertz Library Building, explore paintings, biomorphic collages, sculpture, and works on paper inspired by Kusama's deep knowledge of nature, and in the adjacent Ross Gallery, enjoy Walking Piece (ca. 1966), a multiscreen digital projection of a performance work from the artist's collection.
Don't miss this breathtaking exhibit and a chance to get out and enjoy the magnificent grounds of the NY Botanical Garden and these works in this serene, romantic and inspirational setting. The NYBG is located at 2900 Southern Boulevard Bronx, NY. Visit www.nybg.org.