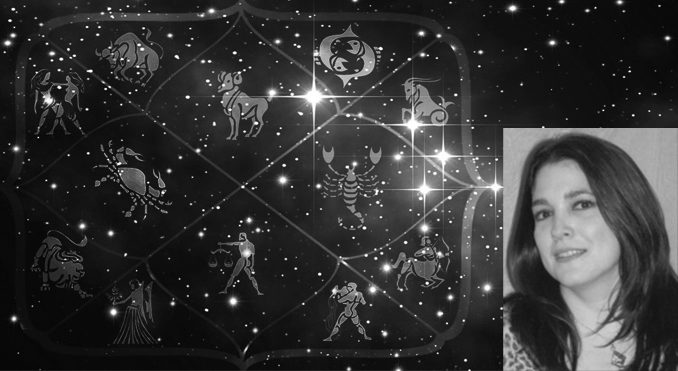 There will be a Full Moon on December 27, 2023. This Full Moon will be in Cancer. Many names know the December full moon, which holds different meanings for various cultures. In the Northern Hemisphere, it is commonly referred to as the Full Long Nights Moon because it coincides with the winter solstice, the longest night of the year. While some cultures associate this full moon with warmth, others link it to the cold light it casts upon the long winter nights and call it the Cold Moon. The Full Long Nights Moon is a time for introspection and rest. Take advantage of this period to focus on tying up loose ends and finishing the little things you've left hanging throughout the year. It is a time of endings and new beginnings. Allow yourself to rest and heal from everything that has hurt you over the year, and focus instead on new goals for the upcoming year. Different cultures have different associations with the December full moon. Some prefer staying in a cozy home beside a fireplace, surrounded by family and friends. In contrast, others consider it the perfect time to open up their homes and provide warmth to those they love and those most vulnerable to the cold of winter.
Sagittarius (November 22 – December 22) — Happy Birthday Sagittarius! Pay attention to your life outside of work and watch for a potential love interest who may try to catch your attention. Your creative ideas and wishes may bring you newfound success and prosperity, so don't be afraid to take risks and think outside the box. If you encounter a dispute, remember to defend what is rightfully yours and gather your resources accordingly. Avoid complaining this week, as it may cause you to lose sight of the bigger picture. Remember that anything you touch has the potential to be improved, and your loved ones are proud of your accomplishments.
Capricorn (December 22 – January 20) — Avoid letting your fears and worry affect your self-esteem or make you nervous. Over the next few days, you must stand up for yourself. Remember that you are good at what you do, and others recognize your abilities. New relationships take off. An opportunity to travel presents itself. Tie up loose ends where possible.
Aquarius (January 21 – February 19) — Being blunt positively changes essential unions. Allow for quiet times to restore your focus and optimism. A loss of heart at work suggests the need to revitalize projects colleagues are encouraging. Think "team player." Clients are kind, and investors tend to be forthcoming with funds. Focus more on your own goals and dreams. Avoid doing anything hasty. Avoid being impulsive. Otherwise, this could cause you to overlook details, causing mistakes you don't want to make.
Pisces (February 20 – March 20) — Others around your work or business may resort to unreasonable methods or business strategies. Try not to lower yourself to their level. You may feel at a disadvantage in the short term. Over time, your reputation for integrity will make up the difference. Focus on the people that matter to you. Family matters take center stage. Provide your children with the extra attention they need.
Aries (March 21 – April 20) — Your passion inspires people you don't know. You are not that far off from reaching your goals. Clearing out excessive clutter will help you focus more. One way to ensure your success is to create your own path. Finances are a focal point.
Taurus (April 21 – May 21) — Don't let your passionate nature hinder essential decisions. You may command an audience over the next few days; don't expect everyone to jump to your every request.
Gemini (May 22 – June 21) — Increased financial growth depends on your state of mind. Think positively with a "can do" attitude. Try taking on new responsibilities at work. Your passion and bigheartedness will shine through. Two fellow employees may help to mediate office politics.
Cancer (June 22 – July 22) — You can only decide if circumstances favor you. A significant life change will help renew energy. This could involve a relationship or a career move. You find the answers you have been seeking from those you trust.
Leo (July 23 – August 23) — Be cautious about gossip and not let it influence your actions. This week seems to be filled with laughter and light-hearted moments. Your emotions regarding a relationship will impact its direction, so paying attention to them is essential. Your decision on a particular matter will satisfy those who matter to you. Additionally, there might be a friendly competition that takes on a more competitive edge, so be prepared for that.
Virgo (August 24 – September 22) — This month, you feel optimistic and ready to take on new challenges. You have the skills necessary to achieve your goals and are confident in your ability to hit the ground running. While planning is essential, sometimes you must roll up your sleeves and get to work. Every experience teaches you something new about yourself, so note what you learn. Remember that you can accomplish anything you set your mind to, and always give credit where credit is due. Take some time to contemplate and organize your thoughts to stay focused.
Libra (September 23 – October 22) — If things don't go as planned, try to hide your disappointment. You're known for being patient, and that's good because sometimes you have to wait for events to fall into place. If you want to do something wild, do it in private. Laughter is good medicine today. You might get lucky over the next few days, even if you don't feel exceptionally competent. Join others who share your dreams and work together to make them happen.
Scorpio (October 23 – November 21) — When communicating information, it's important to consider who your audience is and what they need to know. To make the message clear and easy to understand, keep sentences short and straightforward and only include necessary information.
__________________________________________
Please contact Francine Tesler Psychic Medium Medical Intuitive for an appointment in her office:
220 King St., Chappaqua, NY • www.FrancineTesler.com • (914) 469-6693 • FranFuture@aol.com