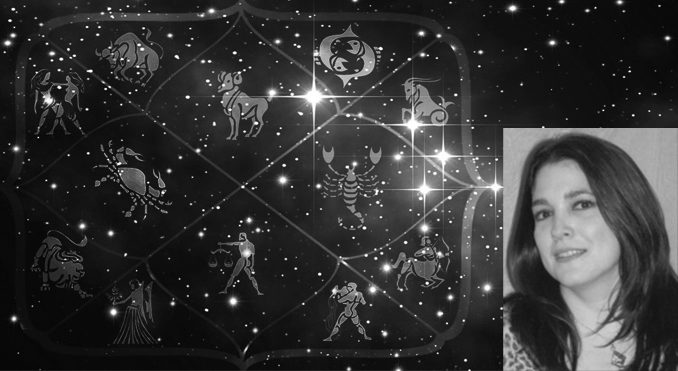 October 2021
October 2021 will bring forth a more stable period across all signs this month as things start to calm down. Pretty much everyone will have a lot of fun and be full of social activities this month. There will be a New Moon on October 6 in Libra at 13 degrees.
This New Moon will have a polar opposite effect that will seem to split everyone in half. It will either bring out the best intellectually or the dark side in others ("like the dark side of the Moon," lol). This particular New Moon can make people feel unsure of themselves. As a result, they may focus their attention on what others think about them. Ignore this feeling and focus on the good. People affected more by this New Moon should concentrate on achieving their goals and not worry about an audiences' approval. Use this power to create a following that works well for the masses.
There will be a Full Moon on October 20 in Aries; we should use this time to tap into our creativity. This Full Moon will bring an opportunity to grow and blossom not just creatively but spiritually for all.
There will be a release of our creative fire at this full Moon. Be careful and try not to be over-emotional or volatile. This period can make drama, which at the time may seem exciting. There would be deep regret later on, though.

Libra (September 23 – October 22) — Happy Birthday, Libra! Your eye for detail gets you noticed. Your success may threaten coworkers. Be cordial in your demeanor and do not focus on silly things. This attitude will help you accomplish your goals. You will be tear between making more money and spending more time with your family this week. There isn't a halfway point-it has to be one way or the other. Decide which is more important to you at this particular time and give it everything you've got. You need to focus on one thing at a time. This month is favorable for new love during the beginning of the month. Existing partnerships will be under stress this month- it will take time to heal. But, do not give up, and things will smooth over.

Scorpio (October 23 – November 21) — You don't have to limit your affections this week. You have to learn to be a bit more discerning in the matter of romance. You have much energy and goodness to go around, so save these feelings for people who mean something to you. In relationships, you will be confident and assured. There will be lots of romance in your relationship. Keep your professional ambitions separate and not allow them to wreck your love life. Singles will have favorable aspects for love, and your strong feelings will facilitate new relationships. You may feel upset and overwhelmed by your career obligations. Keep them separate from your relationships. Be attentive and actively engaged in your love life. The end of the month will be encouraging for new connections and pregnancies.

Sagittarius (November 22 – December 22) — The intensity of your feelings will surprise you this week. These feelings are not likely to subside over the next month. You tend to bottle up your emotions. Sooner or later, they will explode. You are a fire sign, and you tend to be reckless when you come across something you want. Learn to release your repressed feelings slowly. Love relationships will get an upgrade at the beginning of the month around the New Moon. There will be plenty of advancements by socializing as much as possible this month. As a result, finances will be outstanding, and you will get good opportunities for starting new ventures. Established relationships will have many communication issues this month. Therefore, it would be best if you worked on the problems on hand.
Capricorn (December 22 – January 20) — You need to resolve past romantic feelings. Letting go of the past is the first step in going forward. Having someone on the shelf is false security. Quality, not quantity, is a key to a prosperous love and economic life. You might catch a new love interest in the process. As far as your career, be patient; things will advance in your favor. Be more patient and do not barrel into anything. Having fun is your specialty even at work. Your self-esteem is high, you are talented, and you know it. Share your charm and positive attitude with those around you.

Aquarius (January 21 – February 19) — This month, there will be a sense that something special is about to happen. Because of prior disappointments, limit your expectations. Be prepared, however, to enjoy the rewards of your toils. You can achieve your aspirations and dreams by focusing on what you want. In matters of love, be calm, and you will fulfill your desires. There are many roads and highways to get to the same place, so be flexible in attaining your dreams. It would be best if you had more excitement in your home life, took the initiative to be spontaneous, and got out and did things. This week brings possible opportunities.

Pisces (February 20 – March 20) — Focus on your objectives in life before you make decisions; this will help you make the right choices. It is time to donate or sell your unused clothes; if your closet is full, try using Poshmark! Try not to lose your cool if a project or plan takes a bit longer to get off the ground. The moon aspects will help speed up the pace. Through this, you will have new targets to aim for and new mountains to climb. A loved one takes a load off your shoulders. Make sure you repay the favor. Time spent with family is revitalizing. You can expand your realm of power by attending lectures or classes.

Aries (March 21-April 20) — All is possible if you are patient and focus on your goals and aspirations. A significant opportunity comes this month. Make your partner happy and come up with a surprise. October is ideal for getting back into a fitness routine. There's no need to rush anywhere. Instead, you'll see that by the end of the month, you will feel such a rush of mental energy that it will be apparent that the downturn was well worth it. A jealous lover wants proof of your loyalty and affection. Diplomacy will serve you well in this instance. The path of resistance is not the way to grow. Is your relationship worth being constantly drained? You are not anyone's mother or father. It is not your job to stroke someone's ego all the time.

Taurus (April 21- May 21) — There may be friction and distrust in the relationships surrounding you. It is necessary to communicate with your partner and settle things amicably. Singles should be more confident and make efforts to find love in their social circle. Try some meet-ups! There are so many kinds of meet-ups, walking, hiking, etc. Have fun with it so that things can be more organic. Start tooting your own horn at work if you are not being recognized. Do not let life leave you frustrated. Instead, put a system to alleviate the stress you are experiencing at work—time to set your priorities in order. Then, start taking care of yourself; the time is now.
Gemini (May 22 – June 21) — The first week of this month, there is a sense that something special is about to happen. Because of prior disappointments, limit your expectations. Be prepared, however, to enjoy the rewards of your toils. For example, somebody from your family might have problems and wants to hide them from everyone. Help him, keep his secret. Then, you will see that he will return the favor. Visit your relatives, and you will find out what is going on and chat through the whole evening. Your health may be vulnerable now. Focus on reinforcing your immune system. Exercise, eat right, add Vitamin C, Vitamin D, elderberry, and zinc to your daily regime. There may be discord with your mate. Focus on communicating more, and things will smooth over.

Cancer (June 22 – July 22) — This is an excellent time to redo your resume and go on interviews. Focus on your objectives and dreams. Enthusiasm and focus make all the difference in getting what you want, promotions, love relationships, and respect from others. You will have several opportunities to get involved with new business ventures. Suggestions from family and friends you may find helpful. Bold actions will help to find new relationships this month. You will see again that life is fun again. A Scorpio and or an Aries have critical roles in your life this month. Encourage people to speak honestly this week instead of telling you to want to hear. You may have a vital temperament; however, perfection is all an illusion. You will benefit from this, making alliances instead of alienating others around you. Romance takes precedence over personal errands. Give a love interest a chance. Love is about to take a surprising turn for the better. Hold on, for you're in for a ride.

Leo (July 23 – August 23) — Working under pressure is who you are. Focus on your creative side. Apply this in career and romance. A positive channeling of your energy helps you think with a clear head. Write, draw, paint, make music about your special someone or unique project at work. Follow your intuition and act upon it. Over the next couple of weeks will be favorable for resolving your problems. This month will be an excellent time for love relationships. Use your innovative communication skills to get the results you want. Focus on being rational and not emotional.
Virgo (August 24 – September 22) — Spontaneous trips help re-spark love. True feelings come out as your romantic relationship intensifies. Whether an existing or a "soon-to-be" lover, tell them how much you care to get to that next stage. When a difficult decision presents itself, review it before you take the plunge. Your love life becomes fascinating and active this month. Your confidence, innovation, and eye for detail will help you get recognized in your career. Learn not to start more than three projects at once at work. This way, you can complete them precisely. Your employer puts you in a difficult position, but a resolution is close at hand. A secret admirer desires you. By the end of the month, your admirer makes themself known.
__________________________________________
Please call Francine Tesler Psychic Medium Medical Intuitive for an appointment in her office:
220 King Street • Chappaqua, NY • (914) 469-6693 • www.FrancineTesler.com