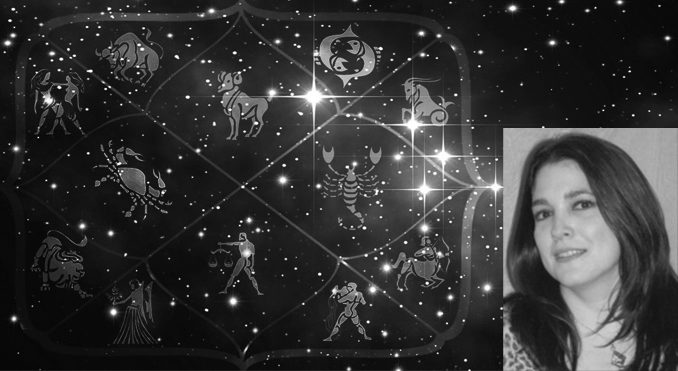 April 2021
April will be a month of significant transformation as Saturn continues to square Uranus. Mars will be conjunct Saturn the first week, pushing us to focus on our responsibilities. Everyone will be going through a spiritual transformation as we are now in the age of Aquarius. There will be a shift mentally as everyone starts to reset and practice peace and love and goodwill towards all.
Saturn will be in the New Moon in Aries; this may bring restrictions as we focus on our responsibilities with a sense of urgency to fulfill our duties. The New Moon in Aries will bring on a powerful energy surge to focus on our intentions and personal directions. This New Moon will give us the ability to fulfill our most profound dreams and desires. We will all be inspired to push forward and do more.
The Sun and Venus will be conjunct in Aries for most of the month. New love opportunities will abound. This transit is all about current situations in all areas of life. Everyone will push ahead a create their new environments. Being honest will allow us to grow and be the best version of ourselves.
There will be a grand-trine happening a day before the full Moon between the Moon, the North Node, and Saturn. Use this to listen to what the universe is showing us and follow your intuition as much as possible.
There will be a Full Moon in Scorpio on April 26th; this will make everyone extra sensitive and emotional. Scorpio makes us more reflective.
Full Moons are prime for releasing dead energy. Let go of all the dead weight.
On the last day of the month, the Moon and Mars will be opposite each other. This transit will overhaul unhealthy cycles. Mars's (planet of war) will be super aggressive, dominant, and try to control everything to fix everything they deem as broken. Try not to be impulsive patience is needed more this month. April is a month of transformation.

Aries (March 21-April 20) —Happy birthday, Aries! You are not that far off from reaching your goals. Your passion also inspires people you don't even know. Clearing out excessive clutter will help you focus more. The way to ensure your success is to create your path. Finances are a focal point. Your well-thought-out investments may help you make strategic impressions in the business world.

Taurus (April 21-May 21) —Pay attention to your life outside your job. There will be a new love interest. Your daydreams and wishes bring newfound creativity and fortune into your life. Restructure a tested theory and make it better. Save more for a rainy day; you never know when there will be an unexpected expense.
Gemini (May 22- June 21) —A work project expands in a different direction than you had expected. Travel through work is likely over the next quarter. Be open to growth and change.

Cancer (June 22 – July 22) — You don't have to limit your affections this week. Be a bit more discerning about who you focus your attention on. You have much energy and goodness to go around, so save these feelings for people who mean something to you. You may find love may while pursuing new knowledge. A friend comes through for you when you need it. Whatever you focus on comes your way.

Leo (July 23 – August 23) —Revamp your schedule to make room for new projects; strategy meetings are a good idea. Leave some free time here and there to help recharge your creative juices. Someone that you thought was unapproachable becomes available.
Virgo (August 24 – September 22) —Getting involved in other people's life helps you gain perspective on your own. Once unable or unwilling to keep up, a colleague suddenly starts to pull their weight, which will be a welcomed relief, mainly when they help you acquire a new client.

Libra (September 23 – October 22) —You are now ready for a warm and intimate relationship in your life. Open your eyes, for that person is coming. By the year's end, what you once had thought was just a friendship blossom into a loving relationship.

Scorpio (October 23 – November 21) —Romantic partners may make unexpected choices, and surprises can be useful. You make a sexy connection with a mysterious stranger. The more energy you expend, the more you create. You can avoid financial problems if you are willing to be courageous and determined. Communication difficulties and delays are not your faults, so don't take the blame or blame yourself. You can change yourself and attempt to influence others. Follow through on all paperwork this week.

Sagittarius (November 22-December 22) —You may uncover vital information to help you with a project at work. You may also find yourself wrapped up in a world of romantic interludes. It would be best if you pinched yourself to get back to reality. Otherwise, day-to-day issues may be hard to handle. Resist your urge for irresistible cravings or shopping sprees.
Capricorn (December 22 – January 20) —You will shine under stress if you take the time to get organized. An intriguing acquaintance quickly becomes a friend. You will see that you both have a lot to learn from one another. You find ingenious ways of getting projects done at work. A break from the norm may shock supervisors, but they quickly see things your way. Witty comments help pass the time at work. A past lover may try to revisit the past. Keep an open mind; remember that timing is a critical element of making relationships work.

Aquarius (January 21 – February 19) —Someone younger than you will show romantic interest. We all can choose our paths, but caution is a must. Flirting is the name of the game, but be cautious not to appear off too intense. Find other ways to get your points across; since there are many approaches to communicate. Remember that subtly is sometimes the best approach.

Pisces (February 20 – March 20) —This is an excellent time to go on interviews. Show others that you mean business. Enthusiasm makes all the difference in getting what you want. You would like financial success and growth within your love relationships and more respect from others. Finances may improve over the next few weeks.
__________________________________________
Please call Francine Tesler Psychic Medium Medical Intuitive for an appointment in her office:
220 King Street • Chappaqua, NY • (914) 469-6693 • www.FrancineTesler.com