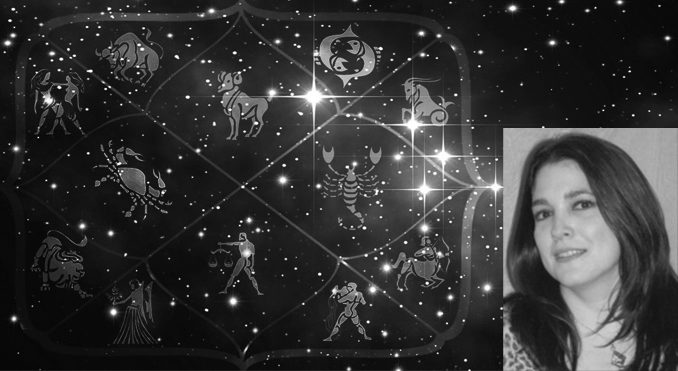 August 2020
This Month the sun will enter Leo. Most people will find themselves taking on new leadership roles and will attract a lot of attention. Focus on independence and doing projects on your own. Focus on any big goals or tasks to do. The Sun will enter Virgo on August 22,2020. When the Sun enters Virgo towards the end of the month, on August 23, you may have a more practical mindset. You will want to get organized and focus on planning for future endeavors. This is a great time to focus on yourself and your goals. If there is something you want to accomplish, come up with an action plan and push forward. You may also find that you want to stay home rather than socialize, considering we should still be social distancing.This is a great time to focus on chores and reorganizing your home. The Full Moon in Aquarius takes place on August 3, 2020. You may notice that it is easier for you to find the truth and gain clarity on the things you have been questioning.The Last Quarter Moon will arrive on August 11, 2020. It is a great time for thinking, processing, and restructuring. The New Moon takes place on August 18, 2020. You may find that you see things from a more analytical viewpoint rather then an emotional one. Trust your intuition and follow your gut always. Answers to your questions will be revealed. It is also a great time to get rid of the negativity that is not benefiting you.
Leo (July 23 – August 23) — Happy birthday Leo! August 1st through 4th may be rather chaotic. Hang tight and roll with the punches. Between the 10th and 21st, life will be more festive no matter what your social status is. New partners get even closer. Leo, your life is an open book, and your truth is impossible to ignore. Romantic decisions on August 30th or 31st ultimately turn your way. You will be working on a big project for work. This will keep you busy and out of trouble until the end of the month. Be generous with deals and samples that pull customers into the store. Your imagination knows no bounds. Saturn and Venus are in your sign and running directly opposite to Neptune. You are practical and then you see new options and possibilities. You see possibilities and then you put them in practical terms. Back and forth you go! Pluto sits strongly aspected by Saturn and that means strong physical feelings. Therefore your spiritual practice may shift a little more toward faith and intuitiveness. You tend to be a motivator. Know you could convince anyone to look at spiritual practice. Your strong point is your depth of feeling and wisdom. Therefore be mindful of the amount of energy that comes out of you.
Virgo (August 24 – September 22) — August you will be more joyful to the world and people. This optimism will help motivate you in your career and personal development. You will find yourself searching for new spiritual outlets that will completely change your life. At work, everything will go your way. Especially in the first weeks of the month. You will see that others will appreciate your drive. You will also develop a close relationship with a person who is involved with the limelight. This could turn into a romance. In conclusion, August will be a month of creativity,and spirituality. Use all of these features to the maximum, and you'll see that you will quickly achieve all the goals set before. Uranus, Mars, the Sun and Mercury all sit in signs that support Virgo. These factors will help you attain your goals.
Libra (September 23 – October 22) — This month will be extremely thriving and cheerful. The majority of the planets are in the eastern half of the chart. You will be free to dictate your course of action and accomplish whatever you want. Planetary positions are favorable for your career development and financial prosperity. All legal issues will be decided in your favor. Health will be excellent and good communication capabilities will help sales promotion of projects. Partnerships between couples will be excellent during the month. There will be plenty of opportunities to bond together until August 22nd. You will develop a good understanding of your partner. Singles will have many opportunities to get into love related situations. It is a good time to relax. Try not to be combative, this could cause problems.
Scorpio (October 23 – November 21) — Your professional sector will be in focus this month. A majority of the planets will be helping you reinvent yourself. Your focus should also be on family and the spiritual realm. You will find more strength, there will be an astrological shift that will give you a great deal of clarity. You will be reshaping yourself now more than ever. Try working more with others to achieve growth.Your personal development is accelerated by the decreasing retrograde effects of the planets. Both Venus and Jupiter are having positive aspects of you this month. This is highly beneficial for finances and relationships. You are a spiritually inclined person and will become more enlightened intuitively. You will also find yourself more frisky and highly sensual until Aug 8th. After the 8th you will become more romantic and sensitive with your partner. Venus, the planet of love will be helpful for singles to get into romantic relationships this month. You are likely to meet lively and compatible people.
Sagittarius (November 22 – December 22) — The month will be full of personal happiness and lusty encounters. Being cooped up for several months has ignited a deep flame in you. You like to be independent and like to have things your way. However this month you will need to depend on others to create happiness in your life. Stop being a control freak! Let the universe help you to watch patiently and allow things to happen. As far as your career is concerned professional affairs will be more important than your private life. Singles are looking for commitment in relationships. They are looking for love alliances. These connections will help career and financial prospects. Love relationships will be great between mates because of the influences of Mars and Venus(planet of love). Mars will ignite more passion into your relationships until August 7th. After that time romance will be the theme. It is also a great time for taking a vacation with your partner. You grow financially by helping others to make money.
Capricorn (December 22 – January 20) — This is a great month to focus on your dreams and wishes. There will be a lot of support from the planets astrologically to help you at home and attaining spirit=ual balance. You will need to be cooperative with others more and learn to compromise. Social skills will decide your success in life. Try to maintain your composure and maintain a harmonious relationship with your partner even if you get angry. Singles that are dating steady may consider eloping. Jupiter and Venus will facilitate singles to get into love relationships. You will find a sensitive and caring partner if you look around. However do not be in a rush to get into partnerships. Social contacts will help you to further career prospects. In addition to financial prosperity, job satisfaction will be excellent.
Aquarius (January 21–February 19) — This month you will have a wonderful energy that ignites others around you. This month will bring on a strong sensual spark that will draw people to you. Take your time and investigate all the options. Venus (planet of love) will be in Gemini and will improve your love life until August 7th. Be careful with your finances until the end of the month. There will be many opportunities and changes over the next few weeks.Just relax and be patient. This month there is a greater opportunity to favor any long-standing relationships or create new ones. Mars will be in Aries, this aspect will help you overcome obstacles and enhance your energy. Jupiter will affect you deeply this month. You will experience an evolution of visionary and psychic experiences. Thoughts create matter. Keep yourself as uplifted as anything is possible if you believe.
Pisces (February 20 – March 20) — This month's focus will shift from domestic affairs and psychological issues to professional growth and personal ambitions. Movement astrologically will help career development. Jupiter and Venus will affect you this month bringing personal happiness and enjoyment. There will be celebrations and get-together s will social distancing. You will be full of love and passion. Singles will have many opportunities to make love relationships. You may find love while you are on holiday or at home depot. Even social circles provide many opportunities considering the Corona restrictions. After August 23rd a new romance will be in front of you! Your health will be fabulous this month. Your health should be maintained through exercise and a healthy diet. Pursue your goals and ambitions. No more daydreaming. Seek to accomplish even the impossible, you have the support.
Aries (March 21 – April 20) — Planetary retrogrades are helping you this month to achieve your goals. The month will be favorable for renovations and redecoration of the house. However, do not overspend. You will have to try to be more tactful and follow more social graces and social skills to achieve growth. Other people will play a significant part in assisting you. Venus (planet of love) and Jupiter will assist you in love and in finances. There will be mutual understanding as well as cooperation between couples. The Sun and Mercury will be squaring your sign, this helps in being patient.
Taurus (April 21 – May 21) — Family matters and spiritual endeavors will be the dominant focus this month. Career matters are still important, but you can put them on the back burner as they will all resolve itself over time. We now have a new normal with the Corona Pandemic. Everyone has had to make adjustments and reinvent themselves. To whomever is single this month highlights many opportunities to form love relationships. If you are already in a relationship, there could be some difficulties. Strong connections will thrive. If there is a disconnect they will fade away with the wind. This month is a great time for cleansing and new beginnings.
Gemini (May 22 – June 21) — This month focus will be on home life and emotional stability. All your actions should be focused on gaining emotional stability. There will be additional interest in academic and spiritual activities. You are creative and have great communication skills and will excel in these activities. This would be a great time to set time to write a book or a blog. Set your intentions and watch them blossom. There will be more romance and conversation with your mate.For singles love can be found in your social contacts very unpredictably. Your health and energy levels can be enhanced through suitable exercise regimes.Your productivity at the workplace will improve with the help of colleagues and seniors. These will result in your professional growth. You can expect money from unexpected sources. There will be many opportunities to make money.
Cancer (June 22 – July 22) — Jupiter and Venus(planet of love) have a great impact on your personality this month. Venus is helpful for marital happiness. Your spouse may face health issues during the month of August 2020, ultimately it will all work out. Love life can be improved further if your partner shows more interest. Singles will have many love opportunities this month. You will attract many new love interests in the most unlikely places, love is possible. Committed relationships may face some obstacles from being cooped up for so long from the pandemic. Pay attention to your health and listen to what your body says to you. You may have to face some health problems. Do not ignore the signs. Regular fitness and diet regimes will help to minimize illness. Emotional health can be maintained with enough rest and relaxation. The environment at the workplace will be harmonious and you will be able to get things done easily. You will be working hard and will be rewarded handsomely. This month will be a wonderful time with a lot of fun.
__________________________________________
Please call Francine Tesler Psychic Medium Medical Intuitive for an appointment in her office:
220 King Street • Chappaqua, NY • (914) 469-6693 • www.FrancineTesler.com