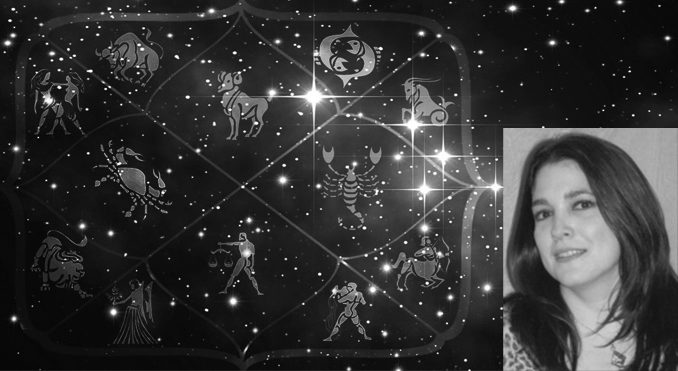 by Francine Tesler
Taurus (April 21 – May 21) — Happy birthday Taurus! You must take care of all current business before you let the games begin. Don't torture yourself by dwelling on what you may be missing. There will always be another chance to have fun. Creative teamwork pays off when others finally understand what you have been saying.
Gemini (May 22 – June 21) — Do not rush to choose, for more excitement is coming. Your favorite way of doing things may be impractical at this point. Small oversights may result in terrible consequences. Keep your chin up and look on the bright side.
Cancer (June 22 – July 22) — You have your own ideas about how things should be run. Keep in mind that you cannot implement these changes at work unless you get help and cooperation from others. Put the time in your career. Do not be taken advantage of.
Leo (July 23 – August 23) — A territorial dispute lies at the root of a seemingly harmless disagreement. You may need to gather together your forces to defend what is rightfully yours. Don't let anyone hear you complaining this week. You might forget that you ever had a problem. Anything that passes through your hands is somehow improved. Your friends and family are proud of you.
Virgo (August 24 – September 22) — Romance is sweet, but someone from the past could cause interference. Go easy on yourself; we all have our past to deal with. In the career front, whatever you have promised must be delivered on schedule. Love and laughter surround you. Get organized, you will find that you have the energy to tackle over tasks that you have put on your to do list.
Libra (September 23 – October 22) — Your week is filled with an exciting energy in the air. Your love life thrives when you stop looking for romance and start being romantic and seductive. Tell your love interest what you are feeling; you may be surprised by their response.
Scorpio (October 23 – November 21) — Don't wait for others to validate who you are. You need to be confident and use your creative talent to push forward. A minor adjustment in how you use your communication skills will attract people who you need in your life. Pace yourself more in matters of the heart. Don't get too close to fast. Romance can be overwhelming if you let fear engulf you.
Sagittarius (November 22 – December 22) — Don't be surprised how accurate your intuition is. Use it more to help achieve your career goals. Adversaries back down when challenged. Your lover needs your support and the same for you. Try keeping some things to yourself; this helps to build an air of mystery, confidence and an independent spirit.
Capricorn (December 22 – January 20) — Those in relationships will reconnect deeply and beautifully with their partners now. For those who are single, anything is possible. Changing your physical surroundings heightens the sense of romantic drama. You give off a charming and charismatic energy.
Aquarius (January 21 – February 19) — You are cheerful and optimistic, poised to undertake something new this week, with skills that match the goals you hope to achieve. This is a week where taking chances seems natural. You are confident in your ability to hit the ground running.
Pisces (February 20 – March 20) — Try not to be scattered and get yourself organized. Concentrate on improving your current relationships, rather than seeking new ones. Running is never the answer. Weekend getaways with exercise can ease your stress. Try not to blow things out of proportion.
Aries (March 21 – April 20) — You can have a good time with whatever comes your way. Your idea of fun seems to be getting yourself in and out of trouble. Your light heart and free spirit are weighed down by material concerns today. Money and possessions take up much of your attention. It may be time to redefine your values.
__________________________________________
Please call Francine Tesler Psychic Medium Medical Intuitive for an
appointment in her office: 220 King Street • Chappaqua, NY 10514
(914) 469-6693 • FrancineTesler.com