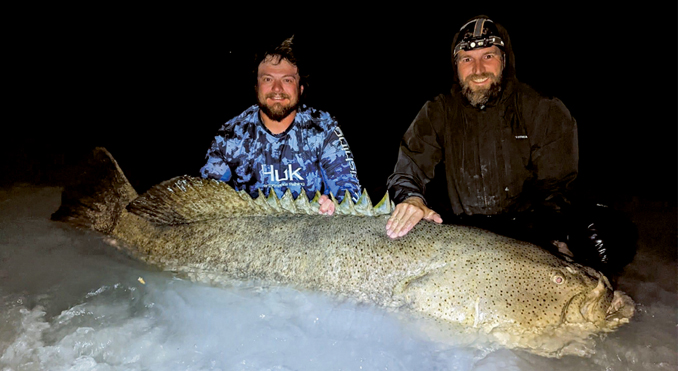 A very rainy and mild winter out here on the East End for the most part, could this mean an early spring? They say this was an El Nina year, but that's a phenomena that occurs in the Pacific Ocean. Scientists believe it has effects on weather nationwide. I'll leave that to the scientists.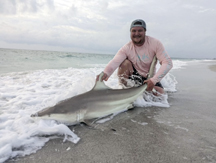 It's the end of March so you all know it's time to start getting ready for the 2023 fishing season. It's still too early for any new regulations to have come out. One topic that has been going around the New York fishing industry is the possible change in the Black Sea Bass regulation from 16 inches to 16.5 inches. The question is: Why?
The Black Sea Bass have made such an amazing comeback the past 10 years, obviously the current regulations are working. Not to mention, they are everywhere! Never thought I'd say this, but the Black Sea Bass are actually a nuisance when trying to Fluke fish. It doesn't seem to matter where you go, if you're fishing for Fluke on an edge of hard bottom and sand, the Black Sea Bass will be right along.
NYSDEC needs to understand and listen to the local fisherman about the Sea Bass stocks, not some hypothetical estimation made by NMFS. The means of gathering accurate information has been flawed for years and the hard working full time professional men and women in the fishing industry along with the recreational sector suffer from these inaccurate regulations! Last year the size limit for Black sea Bass went from 15.5 inches to 16 inches and the bag limit from September 1st through December 31st was reduced from 7 fish each to 6 fish each. The regulations as they exist are working, hopefully the NYSDEC will realize that.
The 2023 season still has the moratorium on Mako Sharks. No Mako Shark can be kept until further notice. This is a Federal Law, you do not want to mess with that.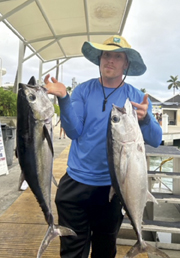 Just as a guess, the regulations for Striped Bass, Fluke, Bluefish, and Porgy should remain the same as last year, we will keep you posted as the information becomes available.
Lots of folks went down south for the winter, and for a change, the weather was not so bad. The wind gave everyone a break this year and some good fishing was to be had. Sailfishing was excellent, bottom fishing was equally as good, goes to show you when the weather is good the fish will come!
Looking forward to another great season out here at the Fishing capital of the world!
~ Tight Lines, Captain Skip
 www.adiosboat.com  •   www.facebook.com/adios.charters