by Evelyn J. Mocbeichel
Keeping Montauk Beaches Beautiful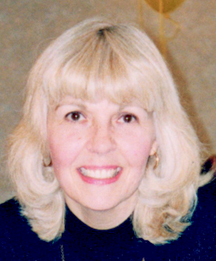 After a long and harsh winter, the seaside beckons us even more and our Montauk beaches are waiting to be enjoyed. A wonderful summer is ahead with fun times with friends and family, but don't leave your manners and "beach etiquette" behind. This subject came up recently as we strolled on the beach and began chatting with a few people we met on the way. Some were year round residents and others had summer homes that are visited seasonally. It was early spring and we were all enjoying the pristine beach before us. In the midst of discussion, the topic of "how some people treat the beach" came up. Whether on a beach in Montauk, other Hampton spots or in travels to any vacation destination where beaches are the focus, these suggestions also pertain.
Litter: It is discouraging to see the trash that is left behind at the end of the day when the sun is setting and beach goers leave. We have seen glass bottles, soda cans, food wrappers, plastic cups, paper plates, napkins and any other picnic item you can imagine. Add to this discarded broken umbrellas, beach chairs and children's sand toys merely strewn all over the beach. What surprises me is that all the beaches have multiple trash cans in the parking lot area to use. To see these items scattered along the beach demonstrates how lazy and sloppy some people can be.
Dog owners: This has to be a very strong 'second gripe" with many beach goers when they see droppings left behind from a previous visitor that came with a dog. When you walk the beach with your dog, beaches have rules and regulations that MUST be followed. Some beaches require leashes at all times. Many beach areas restrict any dogs from coming onto the beach at certain hours, which is quite understandable. But ALL beaches have a required "PICK UP AFTER YOUR DOG" rule, which you think pet owners would already know on their own. They don't. Some beaches have plastic bags designed for pet waste that are offered complimentary. We bring our own bags just in case these dispensers are empty when we arrive. Any plastic bag from bread or groceries works.
During our chat with the people we met on our walk, which by the way all had dogs, they shared their frustration over this topic. Each had seen beach walkers with dogs and saw the pet relieve themselves and the owner did not bend down to pick up the waste. Some people did pick up the waste with a plastic bag and then LEFT it on the beach and not drop it in the trash container by the parking lot. Mind you, if you point out that the pet just littered the beach and asked the owner to pick up, they often get irate with you, one gentleman related to the group. One lady in the group said she had a way of approaching the subject that I thought was a great idea. She always carries a few extra pet waste bags with her on her dog walks, more than her pet needs. When she sees someone's pet litter the beach and the person does NOT pick it up, she will walk over and politely say, "Oh, I guess you ran out of waste bags to pick up after your pet. Here is one of mine you can have to do it." What a perfect "non-threatening", fairly friendly way to let the person know he/she is expected to pick up any waste on the beach. From now on that is what I plan on doing, too when we walk our dog and see an offender not picking up. Montauk's beaches belong to everyone and it is everyone's obligation to keep them clean. Picking up your beach litter and dog litter will ensure all of us of having a beautiful, pristine and inviting beach to come to this summer! Thanks for doing your part to make it happen! Happy summer everyone!