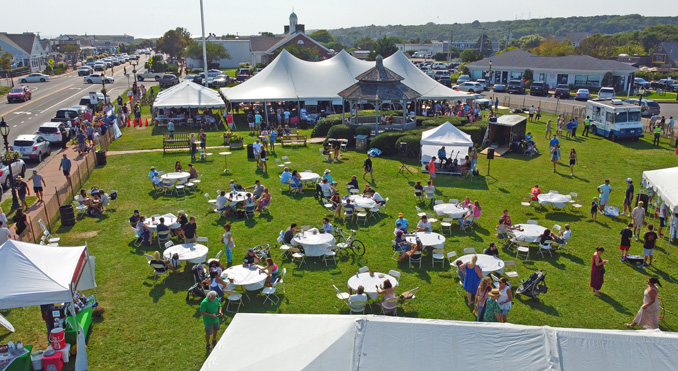 The seafood festival is an annual fundraiser for the MONTAUK Friends of Erin and the East Hampton Kiwanis Club. It was this September and was stronger than ever this year!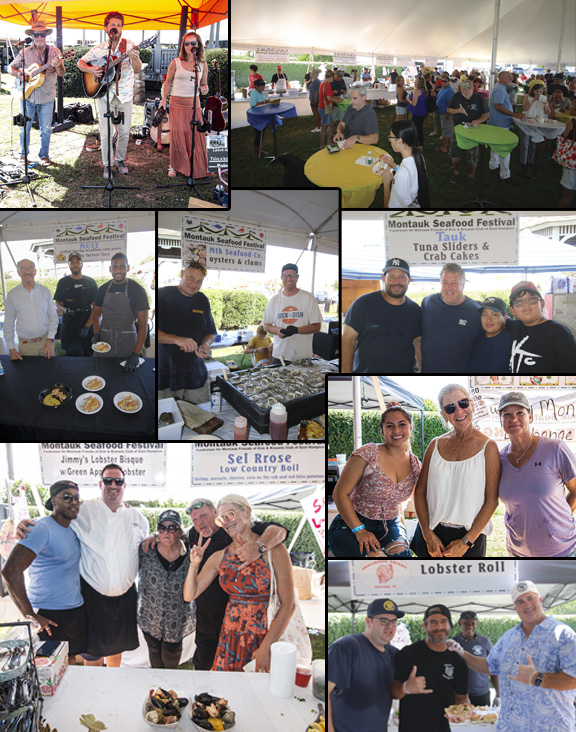 Local restaurants presented their signature seafood dishes. Even the FOE and Kiwanis ran a BBQ all under a tent – there was something for everyone. It was set up on the green in the center of town, on a beautiful September weekend, with Live music with the Hopefully Forgiven & Points East, picnic tables, and games and activities for kids. Families enjoyed an ocean exploration table by the East Hhampton Shellfish Hatchery, and a view into commercial fisherman and recycling activities presented by the Inlet seafood restaurant.
• Fresh Seafood-local fish and shellfish from: Duryeas, Muse @ the end, Street Food on the Green, Shagwong, Tauk at Trails End, Westlake Fish House, Sel Rose Montauk, Gin Beach Cafe, Montauk Yacht Club, Mtk Seafood Co, & Mr Softy!!!
Thanks to the East Hampton town for hosting the event on the green and the parks department and employees for their help. Also to Baldor Specialty Food, Riverhead Building, Montauk Sun, and Gosman Seafood, Montauk Ice. And a special thanks to all the attendees who came out and supported this tasty, family fun annual fundraiser!