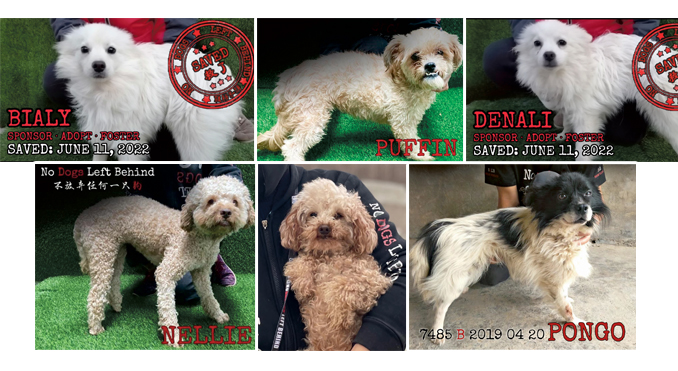 by Willow DuBrovin & Jennifer Faga, DVM
Photos supplied by NDLB
With just about 500 dogs currently in its care, No Dogs Left Behind (NDLB); is a USA based international based non-profit foundation, with just about 500 dogs currently in its care.
The Foundation serves as a front-line animal rescue organization that works to retrieve, rehabilitate, and relocate dogs from all across the globe.
Spreading its message from the Yulin Meat Festival in East Asia, all the way to rescue centers in Ukraine with thousands of abandoned dogs, the foundation's leader, Jeffery Beri, has strived to create the cruelty-free world every animal deserves.
Just last winter, NDLB and Beri completed a long, challenging journey in which they traveled from Afghanistan, to Turkey, then Iceland, and finally Canada, bringing 300 dogs "home" to safety. When asked about this mission- Beri told a harrowing story, of danger, timing, and committment.
With the exodus of the U.S. Army from Afghanistan, hundreds of dogs and cats, including 29 war trained Military dogs, were left behind during their departure. Beri and NDLB worked diligently to evacuate these military dogs, that served our troops in battle, -keeping them from Taliban confiscation.
Beri and his team took proper precautions in evacuating the dogs, while also risking their own lives to do so, as he stated, "I had to make decisions while roughly keeping myself alive" for the 13 days we were there. During this time, Jeffery had to make very difficult assessments and NDLB's teams' determination and resolve is what allowed the movement of hundreds of dogs to safely return from their almost impossible mission.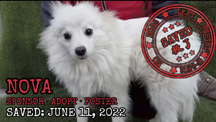 With its base of operations in Canada and East Asia, No Dogs Left Behind works assiduously to rescue dogs from slaughterhouses, meat trucks, traffickers, and wet markets on a daily basis; going one step further to heal the dog's physical and mental state and relocate them to loving homes. Other than their dangerous trip to Afghanistan, NDLB has done countless rescues in East Asia, many of which involve the Yulin Meat Festival victims.
With so many dogs NDLB is saving from the Yulin Meat Festival, it is extraordinary to learn how Jeffrey Beri and his team rescue these dogs so successfully. Beri attributes these successes "we have developed a system , using 5 -10 thousand active volunteers all over East Asia, in which they formed a network of scoping areas, tracking butcher trucks and traffickers, gathering information and evidence, and even using drones to gather intel." By collecting all of this data, NDLB and Beri are able to prove to governments that these butchers are recklessly slaughtering, illegally stealing dogs, and breaking health guidelines. This allows the government to issue heavy fines and request paperwork for proof of ownership of the dogs, which most slaughterhouses cannot provide. Since the cost of all the fines exceed the cost of the dog meat, the slaughterhouses hand the dogs over to NDLB, and are forced to shut down. NDLB uses calculative means to legally obtain and rescue these dogs from slaughterhouses, and has never purchased a dog, as Jeffery states, "you cannot buy a dog."
Slaughterhouses will go so far to even threaten to butcher dogs ; and NDLB's will respond with "Then we will bring in police officers, the press, and even government officials."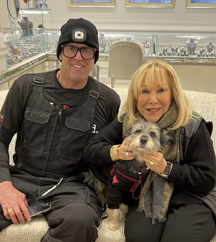 The method at which Jeffery Beri uses to shut down slaughterhouses, butchers, traffickers, and more is truly exceptional, and NDLB is able to save countless dogs- all breeds such as poodles, golden retrievers, german shepherds, corgis, and more. Another big supporter of the cause and NDLB is Candy Udell .
As stated by Beri, "Candy is the guardian angel for No Dogs Left Behind, the voice of reason, as I am fighting on the front lines, Candy is behind the scenes moving mountains for me and making sure I'm safe," and in return, Udell explains "It's wonderful to see what kind of work he does and how he's risked his life, no one does boots on the ground rescue the way he does, it's such a great cause." As the President of Londen Jewelers, Candy Udell founded her own luxury jewelry label called Our Cause For Paws, in which all net proceeds go to Rescue Paw Foundation which is another international animal rescue non profit. "I started this line as a creative way to cover the expenses for the work I do, and every penny goes right to the animals,". "Nothing is like seeing a beautiful cat or dog become a part of a beautiful family, and seeing both the dog and family so happy."
Candy's efforts have personally helped to rescue, facilitate, and transport more than 10,000 dogs. Her work expands throughout the United States including Puerto Rico, as well as in the Bahamas.
Both Candy Udell and Jeffery Beri do remarkably extraordinary work, and the organizations they have built have made a sensational difference, bringing happiness into thousands of dog's lives, and the families that adopt them. Their dedication to the cause has inspired thousands, drawing many to be volunteers from around the globe to support the organization. As NDLB expands their influence, more and more dogs are able to be rescued and rehabilitated, yet the foundation needs help from the public to accomplish this.
On January 19th, 2023, No Dogs Left Behind and Jeffery Beri will be welcoming long awaited cargo flights coming from East Asia that are carrying 50 surviving dogs, saved from East Asia.
There has been a CDC (Centers for Disease Control and Prevention) Dog Import ban since July 14th, 2021, so, now thats it's lifted Beri, can resume his mission and bring those dogs to families that will welcome them with open arms – families that have been waiting over a year for their arrival.
As with the hundreds of dogs the foundation has safely delivered to their new homes, the NDLB team will ensure the dogs have bloodwork done, immediate vaccination, tested for infectious disease, dewormed, sterilized, and microchipped before delivered to their families to ensure safety of both the dog, and it's new family.
While many of these incoming dogs have loving homes waiting for their arrival, as explained by Beri, "There are still 16 dogs on their way here that do not yet have homes, this is a super important time to adopt or even foster these Yulin survivors." NDLB is asking for our local community in Montauk and on the East End, to assist them with their mission….there are 16 dogs of the 50 flying into NY January 19th, in need of Fosters, and forever homes ! Pomeranians, Poodles, and even Alaskan Malamutes.
If you can't take a dog in right now, please help them with much needed donations of all sizes, or volunteer, assist in transports, or fund raising efforts , host a private party for their benefit, or a simple gathering of friends this winter, requesting a small donation to support NDLB.
Please visit the website and apply to be a Foster or to adopt one of these amazing, and resilient dogs. I have several photos of the dogs still needing fosters, or adoption please contact our team here. Adoptions@nodogsleftbehind.com
Donations can be mailed to No Dogs Left Behind, 244 Fifth Avenue, Suite 200, NY, NY 10001 or made online at https://nodogsleftbehind.com/donate/
Follow NDLB on Facebook, Instagram, YouTube, Twitter, and TikTok. For more information or to learn more about this cause, please visit https://nodogsleftbehind.com.