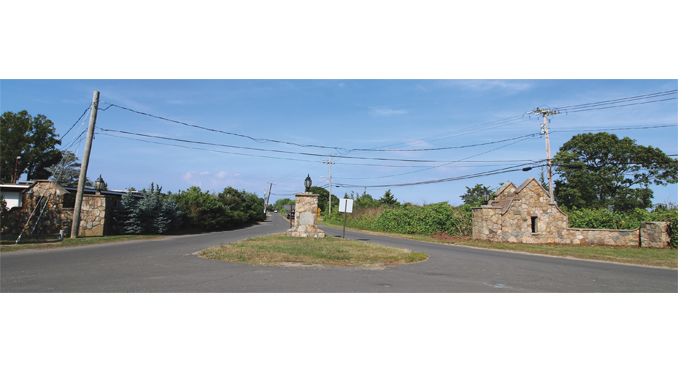 …by Sue Giustino…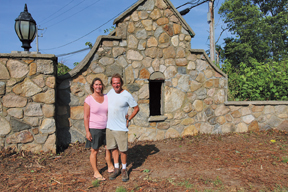 During a time when all news seems to be bad news, local contractor Steven Washburn (of Washburn Construction and MontaukPool.com) is bringing some good news to Montauk: Mr. Washburn is working with the Town of East Hampton to provide a remediation of the dilapidated guardhouse on Star Island Road at his own cost.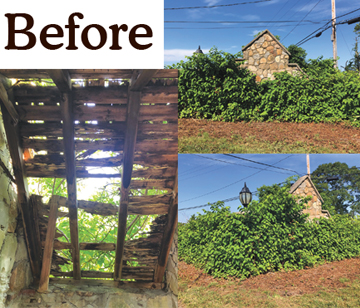 This guardhouse is a symbol of a time passed; originally built (along with the arch nearby) by the renowned builder and developer Carl Fisher, this structure was created in anticipation of building large casinos and other attractions on Star Island. Unfortunately, like several other notable projects undertaken by Carl Fisher in Montauk, the guardhouse has fallen into disrepair after years of neglect.
Mr. Washburn sees this pro-bono work as a testament to the Montauk community. At a time when property values and rental rates have sky-rocketed, he believes that it is more important than ever for the beautiful public spaces of Montauk's past to be restored to their former glory. His girlfriend, Lorraine DeRose (of Snug Harbor Marina and Motel) recalls often playing in the guardhouse as a young girl; Mr. Washburn hopes that this project will give another generation of Montauk youths a place to form meaningful memories for years to come.
The project is well underway, with most of the work completed. The guardhouse has a new roof, walls are completely exposed, greenery tamed, and lanterns are back and once again work!
Thanks to Steven and his team for doing such a great service for the community!