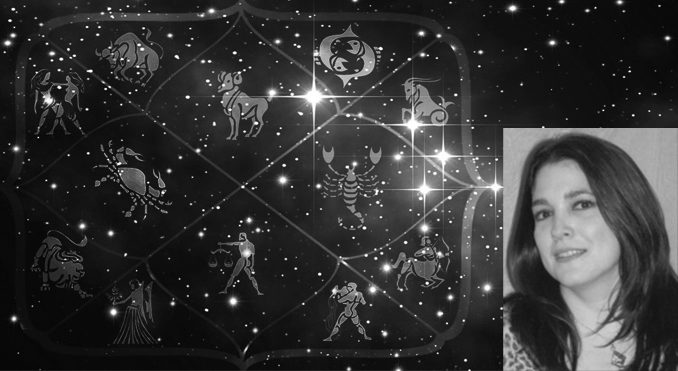 August 2021
Mercury will conjure the sun in Leo until July 31; this aspect will flow into the first few weeks. It will be a positive journey and will bring many hidden surprises for all! Mercury brings mental stimulation for August, helping everyone redefine their inner selves. The focus will be on everyone finding their individuality and learning to be more self-expressive and confident in their skin. Everyone needs to know to love themselves more and embrace themselves more. This aspect embraces new thoughts and attitudes and a sense of being more bold and daring! A nice change, especially after how 2020 was.
Mars will start to settle in the sign of Virgo for the whole month while pushing stability and practicality. Actions will come easy. There will be a focus on correcting past mistakes to get to what we desire faster. Everyone should make steady, precise steps towards our objectives as we strive for perfection. The planet Mars does not believe in impossibilities, and it charges through any obstacle in its way.
There will be a New Moon on August 8, and it will be squaring with Uranus. Uranus will be at the middle stages of a 7-year long transit in Taurus. This lunar cycle will be pretty powerful for helping everyone redefine themselves and help us love ourselves. The moon in Leo teaches everyone to lead themselves more.
Venus will be transiting through Libra on the 16th. This aspect will bring balance to our intimate relationships. Singles will have many opportunities to meet eligible mates this month.
There will be a Full Moon on August 22 in Aquarius. Everyone should use this period to create positive actions, mentally, physically, emotionally, and spiritually. This particular full moon will help everyone revamp and rebrand themselves and lay the foundation for the rest of the year.

Leo (July 23 – August 23) — Happy birthday, Leo! A work project will expand in a different direction than you had expected. Travel through work is likely over the next quarter. Be open to growth and change. Career expansion may follow. Leo It is a time of perseverance but ultimately leads to great potential for reward. Indeed your long efforts will pay off—good things to happen on their own. You should be frank with your loved ones and share your feelings. There will be opportunities to make new friendships and love alliances. Your essential nature of aggression will help you in these matters.
Virgo (August 24 – September 22) — Use your passion in the areas that suit you. Pay more attention to your children and your family. They need your playful energy focused on them. Be cautious of what you say in a public forum. Use discretion. If you think you shouldn't know it, don't gossip, as it may come back to haunt you. Let go of self-doubts, and do not limit yourself.

Libra (September 23 – October 22) — You tend to be temperamental with authority figures. You pose a very independent nature and need to feel appreciated. However, you also are creative, aggressive, and impatient. It would be best if you had freedom, and clingy people make you uncomfortable. Focus on thoughts that create matter. If you believe you can make it happen! Plant the seeds of your vision for the future. Use creative visualization to create your dreams. Allow love to bloom slowly.

Scorpio (October 23 – November 21) — Flakey individuals turn you off. Keep looking for a lover with a strong character. Conclude one project before diving into a new one. New employment opportunities can spark your personal life. Although you have a job, it won't hurt to see what's out there. No favor goes unpunished. You may feel emotionally blinded by someone you've just done a favor for; let it go. Let go of the past, and do not be resentful of your past decisions. You will be successful in your quest for success. Your relationships in all areas will continue to grow, remain confident that everyone will do their part. Single people will have plenty of opportunities for getting into relationships.

Sagittarius (November 22 – December 22) — This month, being more daring will ignite a romance with the possibility of a permanent partner. Your wittiness and intense energy will help potential romantic partners pursue you—many doors to open. Singles persons will find love relationships during the third week of the month.
Capricorn (December 22 – January 20) — New contracts can open up your world. Take control of your ability to focus more. You need to accept unexpected invitations and get out and circulate. Don't try to force any issues involving personal affairs.
Your work ethics are impeccable, giving you the ability to do complex or exacting work. You will gain the satisfaction of doing excellent work. In the coming months, promotion is possible. Start an exercise regime, and it will be a wonderful time to stay the course and create a more healthy lifestyle. Do not be afraid to seek what you want and focus on your goals. Communication is the key to keeping your relationship going.

Aquarius (January 21 – February 19) — Your rebellious side comes out more, making you ready to speak your mind. Bite your tongue and keep your thoughts to yourself. Say nothing at all. Try being more politically correct and diplomatic. You have the restraint to do so. These are significant full moons that are approaching that will affect all Aquarians. The full moon is on August 22 and is on the Leo-Aquarius. The focus will be on creativity and learning to work with others. Make presentations that highlight the role you have played. Your ideas are excellent, and there will be no problem in accomplishing your goals. Love relationships are highly charged. Singles may face some drama. They will find that they will have three choices in possible love partnerships. Spend time with all three while not committing any commitments to allow what the universe wants you to learn about yourself. Do not choose until you find the person that is on your level in all areas. There is a possibility that you could fall in love at first sight, so calm your jets.

Pisces (February 20 – March 20) — Many people want your attention. Don't act out of emotions, and remain meticulous. Beware of disreputable individuals that promise everyone the world. You could be pulled into shady situations by those individuals that have their agenda. You are way more intelligent than that; use your intuition and common sense. Be cautious of new people as they may not be as they first appear. Your love life will be exciting. You will have two potential love partnerships to choose from so enjoy the excitement!

Aries (March 21 – April 20) — Your romantic life is the focus this month. Romance is on the horizon. Be positive and let go of all your insecurities. Do not let yourself be vulnerable or question that you deserve a reasonable person in your life. Hasty action could attract evil people. Being more will help attract like-minded individuals. You tend to be a bit irritable and defensive while using the pretense of being reactionary as a defense mechanism. Recognize that you are using this defense to mask pain and the inability to trust the right people. By this personality defect, you push away potential suitors. Try giving others the benefit of the doubt while restraining caution, while following this new attitude and lease on life. Singles will have the potential of new love relationships this month. Use your sensuality and magnetic personality to attract the opposite sex.

Taurus (April 21 – May 21) — You are vibrant, talkative, and exciting. Use your dynamic magnetism to prepare for August. August will have a long astrological transit aspect that will effectively fulfill your goals and dreams for the future. Use meticulous ways to plow through, but work on your time management more! August will be an excellent time for socializing and making new contacts. Love relationships require more attention; learn to be more vocal and not so approach defensive.
Gemini (May 22 – June 21) — A new work connection may have someone to consider romantically. Your career is at the forefront this month. However, try to be more open-minded as far as the "universe's big picture." Be patient; in a few weeks, you'll be able to see the road ahead. Remember, there are no accidents! The next three weeks will require more demands on your time, be flexible and create a better work-life balance. Romance will play an important role this month. In addition, social contacts will help balance your emotional life.

Cancer (June 22 – July 22) — A close relationship appears to be at a crucial turning point. Negotiations and financial details will be particularly complex and demanding. But you will make successful work deals. Take the time to do your research and evaluate the facts rather than accept the word of others. Focus on your own emotional needs more by setting boundaries. On a financial note, be more frugal. It would be best if you were careful in spending money. Romance will be passionate and exciting.
__________________________________________
Please call Francine Tesler Psychic Medium Medical Intuitive for an appointment in her office:
220 King Street • Chappaqua, NY • (914) 469-6693 • www.FrancineTesler.com