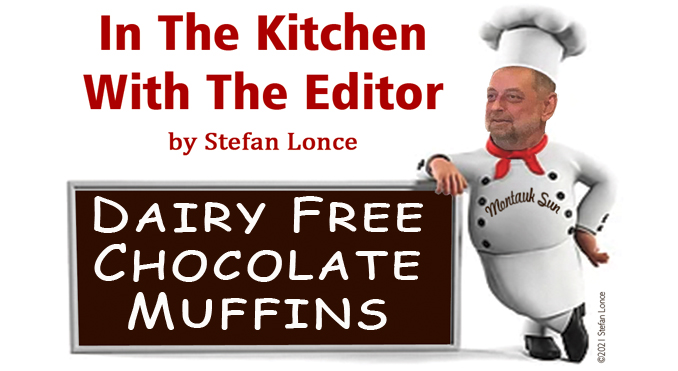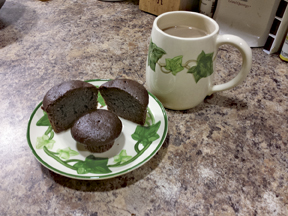 Okay, truth be told, I don't care that these muffins are dairy free. I just care that they are moist and delicious! Why dairy free? Well, I wanted something chocolatey one day and I was out of milk and low on butter, so I took what was then my favorite chocolate muffin recipe and swapped out the butter for oil and the milk for that morning's leftover coffee! The result came out better than the original. I think the coffee really enhances the chocolate flavor and the oil made them lighter than the original. The best part (besides the end result) is that they are so simple, only take a few minutes, use pantry ingredients, and there is very little clean up…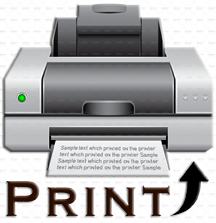 you don't even need to bring out your mixer!
This recipe will make about a dozen and a half muffins, or about 3 dozen mini-miffins. I made some of each, since I ran out of pans…LOL.
DAIRY FREE CHOCOLATE MUFFINS!
These muffins are so moist and have such a deep and rich chocolate flavor, you'd swear they were full of butter…but you'd be wrong!  The dairy in the original recipe has been replaced with oil and coffee and the result is better than the original!
 INGREDIENTS:
2 cups all-purpose flour
1¼ cup granulated sugar
½ cup unsweetened cocoa powder
2 teaspoons baking powder
¼ teaspoon kosher salt
2 large eggs
1 cup black coffee (room temperature)
¼ cup vegetable or canola oil
2 teaspoons vanilla extract
½ cup "add-ins" of your choice, such as nuts, peanut butter chips, chocolate chips, etc. (optional)
 DIRECTIONS:
Preheat oven to 350°
Whisk flour, sugar, cocoa powder, baking powder, and salt together in a large bowl.
Add eggs, coffee, oil, vanilla, and any "add-ins" you care to use, and mix until well combined.
Use a scoop to fill paper lined muffin tins almost to the top for a good "muffin top" (thank you Seinfeld).
Bake for 15-20 minutes (mini-muffins for 10-15 minutes) or until a toothpick inserted in the center of one of the muffins comes out clean.
Let cool in pan for 5 minutes, then move to a rack to cool completely before storing in an air tight container.
Actually, these muffins are so good right out of the pan, that step 5½ above should be "put on a pot of coffee in anticipation of your fresh baked treat."