YOURS IN HEALING
by Dr. Rachel Lys, DPT
GOODBYE MEDICARE CAP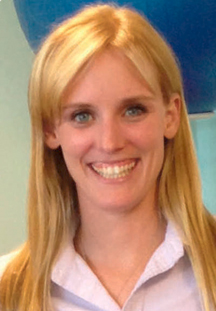 Some exciting news has just happened for all Medicare patients that I'd like to share with the world.
Both the house of representatives and the Senate passed a bill that president Trump signed into law last week. On Feb 9, 2018 history was made in our favor. Medicare patients can have more access to physical therapy. Yeah! This new law is effective as of Jan 1, 2018 and it affects all Medicare recipients and all health care providers.
There had been a certain dollar amount allotted for outpatient physical therapy services and with a billing code applied for certain diagnosis we could extend that dollar amount from $2,010 to a maximum of $3,700. This dollar amount also includes any speech pathology services a patient may need. If any of this is making sense to you good for you. It is all very confusing. But the amount of money allocated to two health services a patient may need meant at most approximately 30 visits per calendar year. This hardly seems fair if you think that in 12- month time period a number of conditions or circumstances could arise requiring a person to seek medical attention from a physical therapist or a speech pathologist. The American Physical Therapy Association has been lobbying very hard since 1997 to get our government to repeal this Medicare cap. If a person needs care why would you restrict them? We have insurance for a reason and with Medicare you have paid into that system for years. The vote has not gone our way for many years, but we never gave up fighting for our patient's right's. It is with cautious excitement I can now say that a patient in need of physical therapy services does not have to worry about dollar amounts, or number of visits, and there is no longer a need to conserve services when there is a medical need.
One thing that the government made sure to do was punish private practice owners a little bit. With this new law comes a lower reimbursement rate per visit if a physical therapy assistant is providing any care it must be billed as so and the rate of pay will be lowered by 25%. This payment reduction should begin in 2022. But again the APTA is not happy with the idea of licensed physical therapy assistants being paid less then the current rate. So there will be another vote on March 23, 2018. This pay reduction was a last minute late add on to the bill that was about to pass. We are very lucky it still passed. Ended the Medicare cap is estimated to cost $6.47 billion dollars and to offset some of that cost the government is going to pay PTA's less money which could hurt the bottom line for private clinics.
However, this should be considered a victory for all. This will help patients in so many ways and as a physical therapist here to help now we can, so thank you to all who worked tirelessly on pushing through appropriate legislation. Enough politics. Yuck!
As always, yours in Healing,
Dr. Rachel Lys, DPT
631-668-7600
EastHamptonPhysicalTherapy.com