by Dr. Rachel Lys, DPT
How to prevent reinjury after surgery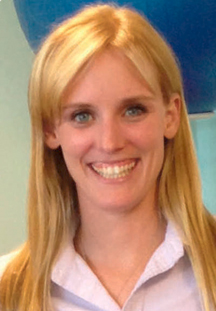 It is possible to reinjure the very tissue that was just surgically repaired. Reinjury after surgery most frequently occurs at the shoulder joint. It was estimated in 2016 by the APTA that roughly 37% of the time the rotator cuff will become reinjured even though it had recently been repaired. Oftentimes I have patients who think that surgery is the final step and the cure all. Therefore skipping PT appointments or skipping home exercises after surgery is not a top priority.
There are certain factors in a patient's medical history that can make them more likely to reinjury. These factors can be poor diet, previously treated with radiation, previous repair of soft tissue at the same joint, depression, diabetes, and osteoporosis to name a few. There are also certain factors of environmental influence that can affect a patient's likely to reinjury following surgery. These factors can include the time of year with regards to rainy or icy conditions, unreliable transportation, dominant upper or lower extremity making selfcare and transportation challenging.
There are a few steps that a physical therapist will take to do the best they can to help prevent reinjury. Prevention is the best medicine, but sometimes the integrated of the tissue is so compromised and the bone density can be so brittle the surgical repair will not hold up. This is never a PT's desire to send a patient back for further surgery. When a patient's goals are discussed during an evaluation it helps to allow the PT to gage appropriate ground rules to reduce the risk of reinjury. Goal setting is an important step to not only motivate a patient to comply even when they are tired, in pain, and or is crummy weather outside, trust me as a PT I have heard every excuse in the book. However, maintaining a treatment plan based on the specific goals of the patient will greatly help reduce the risk of reinjury. A PT will usually explain the length of appointments the duration of treatment and the level of pain to expect both during and after appointments. A PT will monitor patient's response to treatment closely always adjusting aspects of there care to best suit the patients needs. This step is most helpful at preventing reinjury and requires the patients communicate with the PT and support staff regularly. A PT will also regularly maintain their equipment to reduce the likely of reinjury due to a mechanical issue that could have been avoided. This is estimated to compromise only 2% of all reinjury cases according to the APTA in 2016, but that is still 2% that should not have happened.
Your physical therapist is there to counsel you on your way to recovery, it is a two-way street. Trust in your health practitioner and here's wishing a Healthy and Happy New Year to all our readers.
As always, yours in Healing,
Dr. Rachel Lys, DPT
631-668-7600 – EastHamptonPhysicalTherapy.com