What does it take to become a Physical Therapist?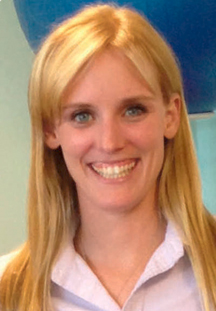 This is the time of year when I get many questions from high school students about the profession of physical therapy. This is the time of year when I also have hired interns to aide at my clinic. There are many misconceptions about the health care field and the physical therapy profession that I hope to address in this month's column. But if you are considering becoming a PT regardless of your age I hope to promote the profession and answer a few questions you may have regarding this career path.
Yes to become a physical therapist you must have a doctorate degree. This rule became effective as of 2008. All universities that offered only a Master's degree had to evolve or dissolve this area of study from there college. This did reduce the number of schools that offered the profession. There are currently only 226 universities that meet the criteria in order to offer this college major. The advancement in degree was a move to continue and ensure job security for those entering the work force. But it also makes sense to become a Doctor of Physical therapy you should be taught by doctors themselves and professors who were not of that degree could now no longer teach areas of course work pertaining to physical therapy. One reason behind this continued shift towards higher education in the health profession world is simply because we are always changing. The body is a dynamic living, breathing being and the more money we put towards research the more we learn, hence the more schooling required to become a Physical Therapist. For most careers in the health field you need to enjoy learning and make a commitment to lifelong learning because advances that can save people's lives occur regularly. In advancing the profession to the most elite education possible we have scared away many excellent potential physical therapists. However we have ensured that there will be job security for years to come for anyone entering the field.
Job security is only one reason that I strongly encourage students to pursue the field of physical therapy. Another reason is the flexibility. You can work in many different environments from a school, to a nursing home, hospital, and private clinic. This change in environment is enticing to many people, but the most important trait to have if you are thinking of becoming a physical therapist is you must like people. People can be demanding and difficult and you will see all types of human beings for various reasons. They are coming to you in their time of need because of pain, weakness, fear of falling, fear of losing their independence all of these reasons and then some. If you do not like people and cannot deal with people then this profession regardless of the school you attend or the years you spend in school, will not be right for you when the time comes to apply your knowledge.
Yes it take many years of school to become a physical therapist, and after the doctorate degree you still cannot practice as a professional. You then have to sit for a licensing exam the equivalent to the BAR lawyers would take. Do not be discouraged by the years of schooling or the clinical hours required or the exams. Practice makes perfect and there will be lots of time to build confidence and skills while you are in school which is needed when motivating a patient why and if they should work through their pain. This profession is so rewarding. You can see an individual come into your work place in a wheel chair and leave skipping all the way over to Yoga Lilia for a wonderful dance class with Sally! This profession is dynamic and different everyday which is both exciting and changeling.
If you are serious about this profession then I strongly encourage you to get as many hours of observation, volunteer and work experience as you can. Because of the limited number of campus and the large interest in physical therapy you need to make your application stand out. By stating that you want to help people will not make you any different from the other 300 applicants applying for only 30 positions in each university. It is never too early to begin racking up volunteer hours. Keep up your grades, and if I can offer any other advice feel free to contact my office at (631) 668-7600.
As always, yours in Healing,
Dr. Rachel Lys, DPT
EastHamptonPhysicalTherapy.com
631-668-7600