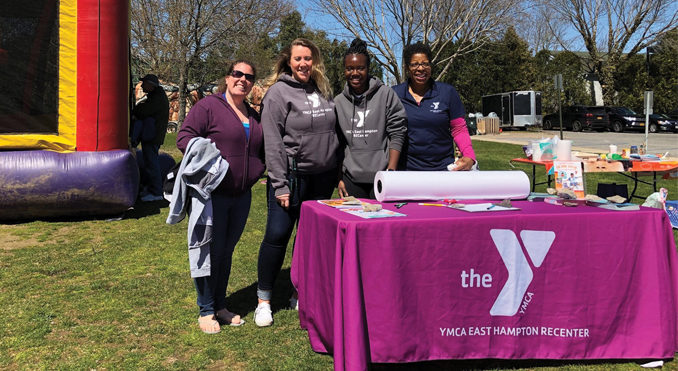 On Saturday, April 21st, the East Hampton RECenter YMCA celebrated Healthy Kids Day, an annual event dedicated to teaching children and families across Long Island the importance of physical activity and healthy eating. During the day of activities, sponsored by Bethpage Federal Credit Union, children and families explored the life-long benefits of exercise and proper nutrition as they enjoyed games and arts & crafts.
The event coincided with the Five Days of Action Campaign, which is part of a national campaign to bring focus to child abuse prevention during Child Abuse Prevention Month. Along with learning about nutrition and exercise, children and families learned what they could do to raise awareness of child abuse and tips on how to step up and speak out on abuse.
The YMCA's Healthy Kids Day is part of a national initiative aimed to improve the health and well-being of children and families across the country by teaching them about a variety of physical activities and healthy food options.
YMCA EAST HAMPTON RECENTER
https://ymcali.org/locations/ymca-east-hampton-recenter
YMCA EAST HAMPTON RECENTER SUMMER DAY CAMP
https://ymcali.org/camps/easthampton