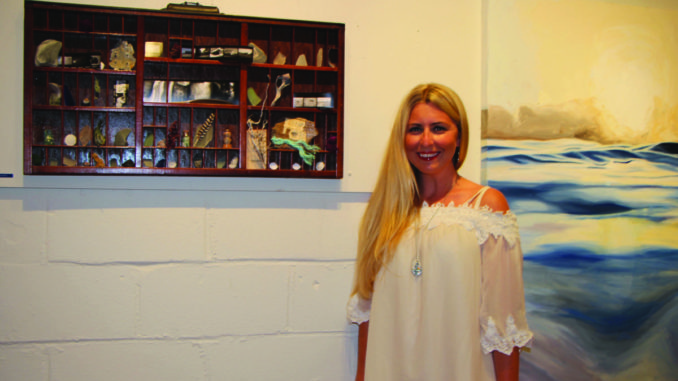 by Lorraine Salvato
 "WE OUT HERE" A Textural Experience, was featured this July at the Atlantic Terrace. The art show, curated by Sara Furey and Bartholomew Schwarz, presented a multi-media display of works by local artists who spend their time year round in Montauk.
The eclectic collection incorporated the idea of integrating items collected from one's travels into art with a symbolic arrangement of display. Sara introduced the Wundekammer, German for Wonder Cabinet.
Aside from the curators, featured artists included, Celine Deconstanzi, Aubrey Farnham, Candace Ceslow, Charles Ly, world renown artist Jerome Lucani and Alexander Reinwald. Alexander will be curating next month's show at the Terrace.