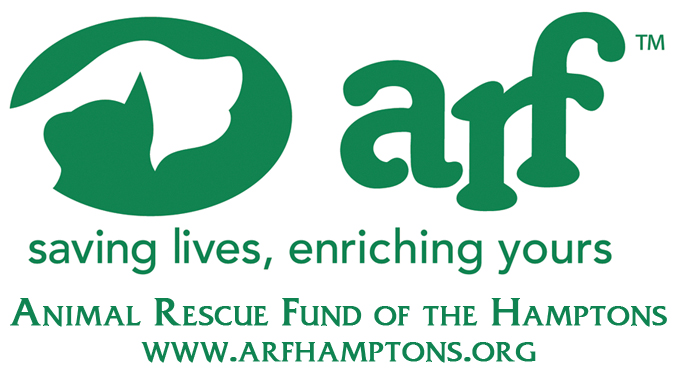 ARF Animals of the Month: May 2019
Kerry: Almost three-year-old Kerry, with the beautiful green eyes, was found as a stray kitten with her sister, Baylee. Kerry enjoys the company of other cats, tasty treats and being perched near a window for bird watching. Kerry would love to find a home for both her and her sister where they can blossom to be wonderful kitty companions.
Wally: Wally is a five-year-old Dachshund mix who spent all his life living in a cage in a puppy mill. Wally is an affectionate dog who gets along with other dogs and likes to give kisses once he gets to know you. He has mastered basic obedience but does tend to guard his food and toys. He would do best in an adult only home where protocols can be in place to deal with his resource guarding. (Photo by Will Yennie)
For more information contact:
adoptions@arfhamptons.org or call 631-537-0400 x203.
All ARF animals are vet checked, spayed/neutered, microchipped and up to date on all vaccines.
To view all of our adoptable animals, visit: www.arfhamptons.org
NYS Registered Shelter/Rescue #RR035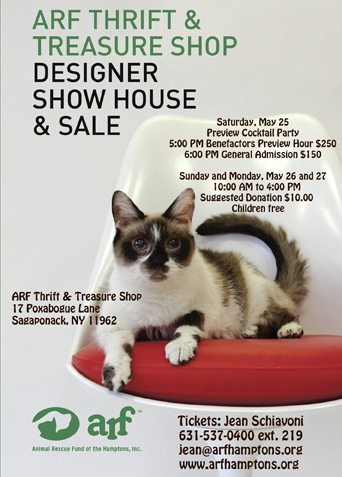 ---
ARF Alumni Reunion & Pet Celebration Day
The Animal Rescue Fund of the Hamptons, Inc. (ARF) will hold its annual Alumni Reunion and Pet Celebration Day on Saturday, May 4 from 10 AM to 12 PM at the ARF Adoption Center, 124 Daniels Hole Road, Wainscott. The public is invited to bring their dogs (on leashes) and their cats (in carriers) to this free event to rub noses with old and new friends.
Visitors can try out the agility course, nosh on treats, enter contests, and "Ask the Behaviorist" with Dr. Barbara Pezzinate. The morning will also feature a low-cost vaccine clinic (for cats and dogs only), offering FVRCP, DA2PP, bordetella, rabies (1 year) and microchipping for just $10 each. $25 fee per vaccine for unaltered animals.
Attendees can also learn about learn about hydrotherapy, therapeutic massage, reiki, and cold laser therapy for dogs with Randy Handwerger of SS Aqua Dog. The event will also feature a plant sale with landscaper, designer and consultant Anita Cheikin Heiser to benefit ARF. Plus, meet artist/author of Privileged Pups, Carol Saxe. Buy a copy of her new book for just $10 to benefit ARF and get a FREE 5 x 7 sketch of your dog done on site.
Guests will enjoy coffee donated by Hampton Coffee Company and eat freshly made donuts on site with the Dreesen's Donut Truck. For the four-legged guest, Fetching Fields will be at the event with samples of their certified-organic dog treats, as well as Ollie Pet Food with their fresh meals made from real ingredients and spin the wheel with Solid Gold to possibly win a FREE BAG of America's first natural & holistic pet food. Pet Celebration Day is open to everyone—adults, children and their pets. Undoubtedly
there will be many former ARFans in attendance, with owners showing them off proudly. Many are re-named and have lost or gained a few pounds, but ARF staff members always recognize them and are delighted to see them happy and healthy with their families.
######################
About ARF: The Animal Rescue Fund of the Hamptons' mission is to actively rescue cats and dogs, and provide quality care and sanctuary until loving homes can be found. Founded in 1974, ARF is a leading animal rescue and adoption center on Long Island, helping homeless cats and dogs on eastern Long Island and animals from communities across the country where adoptable animals face euthanasia in local shelters. The ARF Adoption Center located in Wainscott and is open every day from 11 AM – 5 PM, Fridays until 7 PM.
Animal Rescue Fund of the Hamptons, Inc.
124 Daniels Hole Road, PO Box 2616, East Hampton, NY
631-537-0400     www.arfhamptons.org