THE WEARING OF THE GREEN
by Evelyn J. Mocbeichel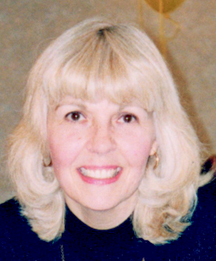 Looking ahead to the fabulous celebrations that will soon take place in Montauk, we can feel the excitement in the air! There are parties, a luncheon, and of course the legendary Friends of Erin parade. This year's Grand Marshall is Kathleen Keller. A luncheon in her honor will be held Friday, March 23, a cocktail party reception on Saturday the 24th at Gurney's and the parade will be on Sunday, March 25, starting at noon. Don't miss any of these wonderful events!
One doesn't have to be Irish to enjoy the presentations and decorations surrounding the official St. Patrick's Day on March 17th. Naturally businesses enjoy having a theme or purpose to enhance some of the products or dining out experiences. Think green bagels, donuts with that limited time offer of green icing or entrée menu specials with an Irish flare. But how much do we know about St. Patrick, the person all of this celebration is about if this isn't your celebrated holiday? He was one of Ireland's patron saints, who ministered Christianity in Ireland around AD 400's. His special day is a global celebration of Irish culture, and his life is surrounded by so many legends, some real and others "enhanced". What I found surprising to learn is that he was actually born in Britain to wealthy parents and is not Irish.
Wearing green: Years ago when I worked in a large business office, most of my colleagues would come to the office on March 17th wearing something green, even if they weren't Irish. If you had a shamrock design on a tie or scarf, that was even better. Speaking of the color green conjures up the thought of just how many shades of green that we are familiar with whether in describing paint colors or clothing items. How many green colors can you name before looking at the list below?
Shades of green: Emerald, jade, celery, forest, hunter, mint, moss, pistachio, Kelly, olive, fern and avocado, to name only a few!
Easy recipe: What would St. Patrick's Day be without having corned beef and cabbage or a corned beef sandwich on rye? How about a dish of shepherd's pie or hearty bowl of potato soup on the restaurant's holiday menu? Let's not forget a warm, tasty loaf of Irish soda bread, each slice topped with a thin layer of butter to complete this taste delight. If you've never made one of these delicious breads, you'd be surprised how easy it is to make. Why not give it a try! Here is an easy recipe from a friend that works in a preschool. As the saying goes, "it's so easy to make that a kindergartener can do it!"
Recipe Ingredients
3 cups flour
4 teaspoons baking powder
1 teaspoon salt
1 cup sugar
1 cup raisins
1 cup boiling water
2 teaspoons caraway seeds (optional)
1 egg
1 cup milks
3 tablespoons shortening
Directions: Combine flour, baking powder, salt and sugar. Mix well. Pour boiling water over raisins. Let stand until cool. Drain and pat dry. Add raisins and caraway seeds to dry ingredients. In another bowl mix the egg, milk and shortening. Combine all ingredients, adding more milk if needed. Form into round loaf and place on greased baking sheet. Bake at 350 degrees for 1 hour or until done (light brown) Store in a tightly closed plastic bag to prevent hardening. Enjoy!