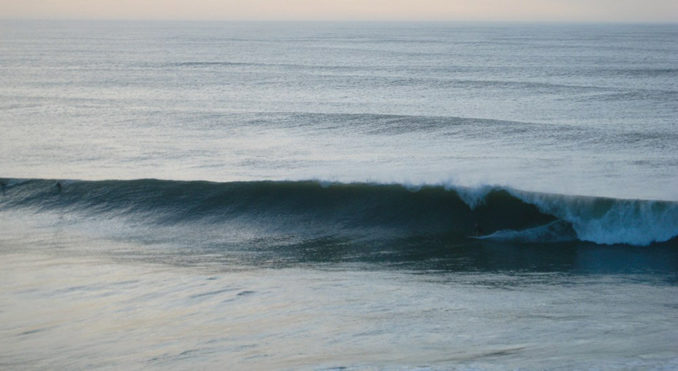 Surfing the East Coast this Autumn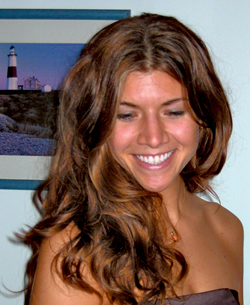 The end of summer is often celebrated as the beginning of the best season for surfing. Crowds thin (a little), conditions improve (hopefully) and the water is the warmest it will be all year. And you might even find a space to park!
Launching into hurricane season is also an opportunity to explore other East Coast surf spots during the most idyllic time of year.
Ruggles, Newport, RI: Rhode Island may be tiny, but the waves suggest otherwise. Yes, there are Vanderbilt homes and a coast splattered with historic mansions, perched above a rocky break of exposed reef. This surfer haven is not for beginners, and if your happy place is to get barreled in consistent waves, this is your dream spot. If you're tempted to pop your collar or gaze approvingly at the various yachts, you will fit right in.
Rye on the Rocks, NH: If you surf the around Lighthouse in Montauk, a rugged coastline is a nonissue. Just be sure you are well-versed on rocks, chilly water, reef and dense waves. It's a more thrilling and rewarding experience if you can propel yourself through the waves to avoid the cheese-grater dilemma. Best of all, we hear the locals are friendly.
Manasquan Inlet, NJ: Rarely would we recommend New Jersey for many things, but the surf is one of them. It has something for everyone; crowds, intermediate, advanced and beginner surfers, fast, long rides and smaller, consistent waves. Locals are known to be, well, local. It is New Jersey after all, and Jersey pride extends into the water. Follow the unspoken surf rules and leave the Jersey Shore references at home.
Cape Hatteras Outer Banks (OBX), NC: Road trip, anyone? If you love beach breaks and wide waves with a lot of power, you will adore trekking along the barrier islands that stretch for nearly 200 miles. Compared to places in the North East, the vibe at Hatteras is pretty chill. With warm waters and a south swell, it may be an exaggeration to say it's the East Coast Malibu, but it isn't a bad alternative if it is not your desire to fight crowds or surf at night with glow sticks on the West Coast.
Block Island, RI: Known as 'Block' to many on the East End, Block Island offers some variety in breaks and conditions around the island. Perched 18-miles off the tip of the South Fork, look for Bean Point, North Rip, and Beachhead, known to work best between July and October. When you want to escape Montauk during a big swell, find a buddy with a boat and head over to Block. Just don't be surprised to find giant waves and an arguably larger party scene than what you see in Montauk.
Nantucket, MA: If you have dismissed Nantucket as a surf destination you may want to take a closer look. An immediate perk is that the water is at least 10 degrees warmer than in Montauk, and worth the trip via ferry or plane for extraordinary waves. Hurricane season can be magical here, an East Coast best-kept secret. How often do you get consistent, clean, off-shore, double-overhead waves in…New England? On the south coast you will find smaller waves at Nobadeer, Madaket, Cisco, Miacomet and Surfside, with conditions that change as often as they do in Montauk. It's easy here to drive around and find random spots, there are few secret breaks among the often shifting wind, sandbars and tides.
Cape Cod, MA: We cannot overlook the Cape, even with all of those rumors of an increasing seal population and sightings of Great Whites. The Outer Cape from Nauset Beach in Orleans to Truro play host to popular beaches, as well as Coast Guard Beach in Eastham and Marconi Beach in Wellfleet. Ocean View Drive in Wellfleet is spectacular, winding along dramatic cliffs that drop into Lecount and White Crest beach, both with shifting sandbars. A caveat is that the water is cold here, and you will usually need a wetsuit even in August. Luckily for you if your home base is Montauk, you have the best of everything when you return home from your Endless Fall, East Coast surfing adventures.