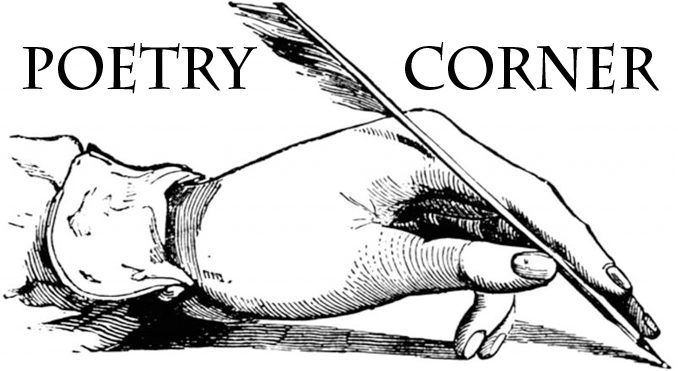 Anacoluthon describes a certain way of expression that breaks a grammatical sequence. The anacoluthon grammatical form proves useful in the following poem because of its theme–madness. Look up the meaning of the last line—oh never mind-I'll tell you. Translated.—"Whom the Lord wishes to ruin, he first deprives of reason." (Boswell's Johnson, 1783.)
The nostrum– "what's the use of crying?….Just smile" is a fitting song of desistance.
Any comments? larryspiro@aol.com.
I am enclosed in six walls – l can't feel it
The culpable containment-no, I can't patiently wait
all because —not to crawl like a bug
Time, yeah it's time–It's too late to….
to flap and move out—I can't find it.
of the seven walls—I'm so lost
I need to sleep-You're not doing it!
She says hi to me-who are you, where
the lilacs are so fragrant-another inch closer and your dead.
Opened wet and inviting-rage, rage against the sight
Come in! welcome.—you're not real
I can't leave—there are too many walls
My neck stiffens
No feeling
No thought
No confusion
No anger
Only madness.
Quem deus perdere vult, prius dementat
Smile: Nat King Cole
Smile though your heart is aching
Smile even though it's breaking
When there are clouds in the sky, you'll get by
If you smile through your fear and sorrow
Smile and maybe tomorrow
You'll see the sun come shining through for you
Light up your face with gladness
Hide every trace of sadness
Although a tear may be ever so near
That's the time you must keep on trying
Smile, what's the use of crying?
You'll find that life is still worthwhile
If you just smile
That's the time you must keep on trying
Smile, what's the use of crying?
You'll find that life is still worthwhile
If you just smile
Songwriters: Charles Chaplin / John Turner / Geoffrey Parsons