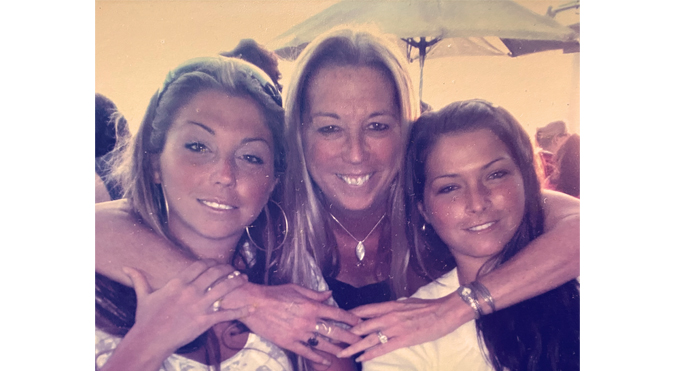 Kathryn D. Vegessi, a resident of Montauk for many years, died at St. Francis Hospital in Roslyn, NY on January 8, 2023, following complications from a staph infection, her family said. She was 70 years old.
Ms. Vegessi was the long-time shoreside support arm of the Lazybones, a popular half-day party boat hailing out of Montauk, that her husband Capt. Michael Vegessi has operated since 1985. Blessed with a quick sense of humor, she was an ever-smiling fixture at the wooden hut located at what many still refer to as Tuma's Dock on West Lake Drive.
Selling tickets and offering advice and guidance to eager anglers of all ages looking to enjoy a relaxing excursion reeling in flounder, fluke, striped bass, or bluefish, her presence along the well-weathered docks, are firmly ingrained by many.
"She was full of life and love," remembered her husband, Michael. "The Lazybones would not have been the Lazybones if not for her. I was blessed in so many ways when she came into my life."
Ms. Vegessi was born in Glen Ridge, NJ on Dec. 26, 1952, the first of three daughters of Lawrence and Kay Bischoff. Ms. Vegessi met her future husband while attending Virginia Wesleyan University in Virginia Beach, Va., where she received a degree in elementary education in 1974. Immediately upon graduation, the young couple moved to Montauk, where Michael commenced work as a fisherman on various commercial and charter fishing boats.
The couple were married on December 11, 1976. They accomplished their dream in 1985 of owning their own boat and business, when they purchased the Capt. Willie, a 45-foot open boat from Capt. William Butler. Renaming the wooden boat, the Lazybones, or known by many as just the "Bones", its catchy moniker–"Bring you lunch, Catch your dinner!"- has kept many anglers coming back year after year to enjoy a day on the water, and perhaps enjoy a fresh fish dinner too.
"Her passing hits us hard here in Montauk," added Lenny DeFina, the owner of Lenny's On the Dock, a restaurant and bar that for over 20 years was located a few scant yards off stern of the Bones docked at Tuma's. "Kathy was the matriarch of the fishing docks. We all have so many memories to savor and remember her. The docks will never be the same. We all give love, hugs, and prayers to Mike and their daughter Becky. God bless, Kathy."
Ms. Vegessi was active in many local organizations, including the Montauk Community Church, as well as serving for 20-years as secretary of the Montauk Chamber of Commerce. She loved to fish, was an ardent fan of the New York Giants football team, and had a deep appreciation for music from the 1950's, 60's, and 70's.
In addition to her husband, Ms. Vegessi is survived by her daughter, Rebecca Vegessi Gagnon, her husband Danny Gagnon, and their children Temperance and Kaliber. She is also survived by her sisters Pamela Bischoff Bayard of Charleston, SC, and Kimberly Newton of Hackettstown, NJ. A daughter, Serena Vegessi Schick, passed away in 2021. Ms. Schick's two children, Vance and Hunter survive. She also leaves behind many nephews, nieces, and friends.
Kathy will be cremated and her ashes will be spread on Block Island Sound at a later date this year.
Donations have been suggested to the Montauk Ambulance Squad, 12 Flamingo Ave., Montauk, NY 11954