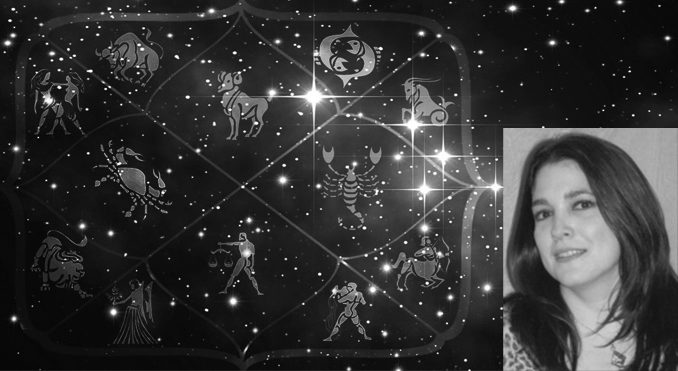 Here comes the spring! The gloom of the winter months is now over. April will bring joy and positive change for all. April will be a month full of favor, especially regarding career. So, we all need to focus on our strengths and think positively.
New Moon: There will be New Moon in Aries on April 1. The New Moon in Aries points to the beginning of a new era. The Pisces New Moon cycle ends, and the Aries New Moon cycle begins. The New Moon in Aries is perfect for focusing on personal objectives. In 2020 everyone's interpersonal relationships were neglected or put on the back burner because of COVID. So this month is a time to revaluate our relationships with ourselves and the people around us. Aries is a powerful energy, and we have the chance to make the necessary transformation in our lives.
Aries is the first sign of the zodiac. A New Moon in Aries is excellent for opportunities and new beginnings. Everyone needs to set their intentions! Try to avoid acting out of impulse. Run but do not rush. "As I say, slow your roll"!This New Moon tracks with Mercury and happens when all-important planets are direct. Therefore, we will feel fearless.
Full Moon: There will be a Pink Full Moon on Saturday, April 16, Libra. So why do they call it a Pink Moon? In the Northern Hemisphere, spring is here, and this is a beautiful time to plant new seeds, literally and symbolically. Springtime tends to be the most suitable time to put our New Years' resolutions in force. This Pink Full Moon is an excellent time to clean out all negative things, situations, environment, and relationships. Whatever is not working, get rid of it! Out with the old in with the new! This Pink Full Moon is important because it's in Libra. We will learn to balance our work life and personal life.

Aries (March 21 – April 20) — Happy birthday, Aries! You're feeling exceptionally generous, and you'll take the time to spread appreciation around. This graciousness will position you nicely for the rest of the week. Unfortunately, your light heart and free spirit are weighed down by material concerns this month. Money and possessions take up much of your attention. It may be time to redefine your values.

Taurus (April 21 – May 21) — You're quick-witted; utilize this more. Your workplace is going thru some restructuring, so you will need to stay sharp. Your mysterious and complex ways surround you. Time restraints will push you to utlize your time better and to be more organized. Your sense of direction and timing gets you where you want to be at the last moment. Love poses various choices. Do not rush to choose, for more excitement is coming. Your favorite way of doing things may be impractical at this point.
Gemini (May 22 – June 21) — You'll run into a coworker who is venting about a recent policy change. You'll be able to contain any frustration. You are passionate about your career. Opportunities are approaching that you need to recognize. Finish what you start. There is some possibility that the attraction between you and a helpful executive could be more than just flirting. Your love life thrives when you stop looking for romance. Tell your love interest what you feel; you may be surprised by their response. Hurry and go for what you want. Your self-confidence is going to win you victory despite fierce competition. Speak up now and air your ambitions.

Cancer (June 22 – July 22) — You are cheerful and optimistic, poised to undertake something new this week, with skills that match the goals you hope to achieve. This month taking chances seems natural. You are confident in your ability to hit the ground running. However, you can only plan so much for a challenge before rolling up your sleeves and getting to work. Everything you learn teaches you something about yourself.

Leo (July 23 – August 23) — At the beginning of the month, you'll run into a challenge balancing your work and your personal life. Just take a deep breath and suck it up. Romance is sweet, but someone from the past could cause interference. On the career front, whatever you have promised must be delivered on schedule. Employment opportunities present themselves in social events. A relationship that you thought was just a friendship could turn into a romantic one.
Virgo (August 24 – September 22) — You will have to criticize an employee for not doing their work. Be as gentle as possible, even though you know you're in the right. You handle this problem elegantly will reflect well on you later on. You need to be confident and use your creative talent to push forward. A minor adjustment in how you use your communication skills will attract people who you need in your life. Pace yourself more in matters of the heart. Don't get too close too fast. Romance can be overwhelming if you let fear engulf you.

Libra (September 23 – October 22) — Midweek, romantic interludes will take a back seat to your home life. Take care of them so you can concentrate on fun weekend plans. An old flame may seduce you again if your guard isn't up. Warily think about your boundaries in relationships. Being flexible and not being tied down to old ideas about the past is essential. Align yourself with forces of change. Influential people who enjoy your company can help push you forward with tremendous opportunities in your social and career life.

Scorpio (October 23 – November 21) — Hang out with your friends a lot this week. The weekends bring some surprises. Don't be surprised by how accurate your intuition is. Use it more to help achieve your career goals. Adversaries back down when challenged. Your lover needs your support and the same for you. Try keeping some things to yourself; this helps build an air of mystery, confidence, and an independent spirit. Don't wait for others to validate who you are. You need to be confident and use your creative talent to push forward.

Sagittarius (November 22 – December 22) — This is a beautiful time to review a budget and figure out new ways to trim expenses. You're feeling unusually thrifty, and your eagle eyes will zero in on wasteful spending. Minor oversights may result in terrible consequences. Keep your chin up and look on the bright side. Set the tone for an optimistic week, even if you have doubts. Kindness comes with relaxation. Take a step back; nothing is quite what it seems.
Capricorn (December 22 – January 20) — There may be a power struggle this week. Give this person the attention they deserve, and they'll calm down. You have your way of doing things; keep in mind that you cannot implement these changes at work unless you get help and cooperation from others. Put the time into your career. Reconsider the direction a relationship is taking. Do not throw everything away just because adjustments are needed. How you communicate to your mate helps to heal the situation.

Aquarius (January 21 – February 19) — Pressure to travel, coming from work and family, will require careful planning. For those who are single, anything is possible. Changing your physical surroundings heightens the sense of romantic drama. You give off magnetic and charismatic energy. Opportunities open up to you. Celebrate the people around you. Friends and family are your best source of entertainment. However, sentiment is no substitute for hard facts in making decisions.

Pisces (February 20 – March 20) — You've had a run of good luck. This month, a lot of your efforts are going to pay off at once. You are going to be a superstar. You have a lot of people to convince this month. Start early. Actions speak louder than words. If anything sways those nonbelievers, it's the surge of your friends rushing to stand by you. You can accomplish what you set your mind to; always remember to give credit where credit is due. Spending some time to contemplate and organize your thoughts is a must.
__________________________________________
Please call Francine Tesler Psychic Medium Medical Intuitive for an appointment in her office:
220 King Street • Chappaqua, NY • (914) 469-6693 • www.FrancineTesler.com