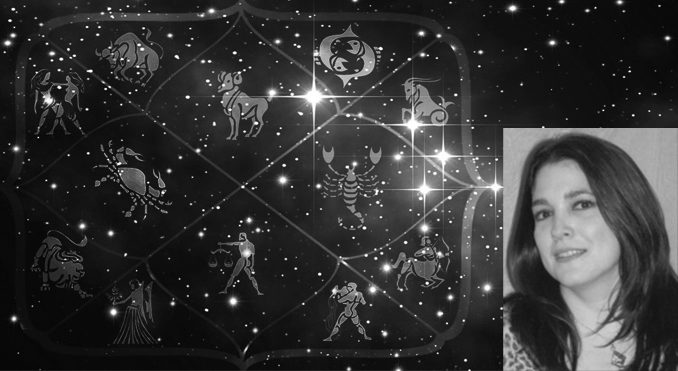 October 2019
Libra (September 23 – October 22) — Happy birthday Libra! Avoid doing anything hasty. Acting on impulse could cause you to overlook details, causing mistakes that you don't want to do. Use your instincts to help you decide a course of action. You don't want to miss out on something good, and then have regrets for being hesitant.
Scorpio (October 23 – November 21) — Generous acts are literally for real. Be thankful; in a gracious way. Thinking outside your comfort zone or box is good. This will lead the way to a new personal trend going forward. Variety does you good and helps you expand your opportunities. Creativity is born out of emotional releases. Spend more time with those who incite your emotions more.
Sagittarius (November 22 – December 22) — Your personality may come on too strong with colleagues, creating temporary breakdowns. Be tactful and this will ease the current tensions. You benefit by stimulating social life by this weekend. New surroundings are refreshing. Finances improve as you focus on saving rather than spending.
Capricorn (December 22 – January 20) — Candor creates positive changes in important unions. Allow for quiet times to restore your focus and optimism. A loss of heart at work suggests the needs to revitalize projects colleagues are encouraging. Think "team player." Clients are kind and investors tend to be forthcoming with funds.
Aquarius (January 21 – February 19) — You are coming into a prosperous period not only financially but on a social level. Your compassionate nature is strong. A true heart can make you a happy person. Try spending your free time meeting new people.
Pisces (February 20 – March 20) — A spicy romantic situation may not be as wise as it is tempting. This can be a moody time for you. Take a step back and you will find your middle ground. Romance may be on the horizon.
Aries (March 21 – April 20) — Others around your work or business may resort to unreasonable methods or business strategies. Try not to lower yourself to their level. You may feel at a disadvantage in the short term; but over time your reputation for integrity will make up the difference. Focus on the people that really matter to you. Family matters take center stage. Children need extra attention and need to learn more creative expressions.
Taurus (April 21 – May 21) — This week sets off a touch of emotional intrigue. Channel your energy by working on a project or make your way carefully through a pile of research. Your ability to be a cosmic detective will be a tremendous help no matter what you are investigating.
Gemini (May 22 – June 21) — Romantic challenges need a more proactive approach. Any decision is better than no decision. A romantic candlelight diner goes a long way in mending a quarrel. Your love has lasting power. Be true to yourself and your lover. A display of passion says it all.
Cancer (June 22 – July 22) — You are very busy and seem to be swamped with additional responsibilities. The pace seems to quicken even more, when a relationship issue seems to reemerge. Strive for compromises.
Leo (July 23 – August 23) — You cannot expect to get along with everyone you meet. If people or situations rub you the wrong way, it be wise and try to grin and bear it. Guard your closest relationships since they affect many aspects of your life. The weekend brings the chance for playful mischief and making memories. New friends are featured. You will have several things going on at once. Pay attention to the thoughts and energy and focus on finances.
Virgo (August 24 – September 22) — A business or financial deal may seem solid, but further investigating may prove otherwise. Put economic plans in their proper perspective. Remember that financial considerations are not everything.
__________________________________________
Please call Francine Tesler Psychic Medium Medical Intuitive
for an appointment in her office: 220 King Street • Chappaqua, NY 10514
(914) 469-6693 • FrancineTesler.com