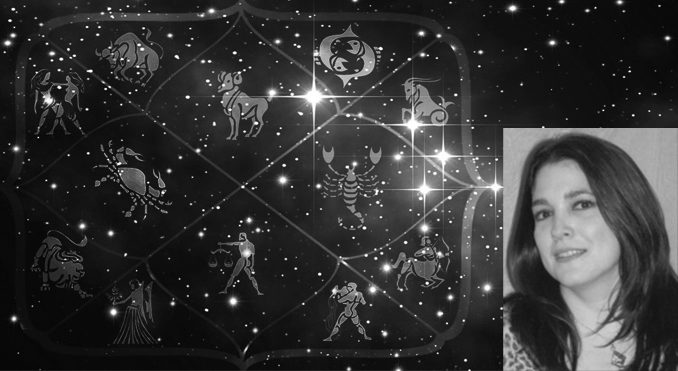 December 2022
There will be a FULL MOON on December 8 in Gemini. The full Moon in Gemini makes everyone more impulsive. Try to reign back these impulses and spend more time thinking before you speak. This month's most challenging time is when Venus will retrograde from December 19 until January 28, 2023; this is a rare event. December gets intense! Venus' retrogrades create difficult times in relationships. While this transit will provoke Capricorn, Aries, Libra, and Cancer the most, all the signs will feel the effects somehow. Avoid surgical procedures during this full moon.
There will be a NEW MOON on December 23 in Capricorn. Use this time to set your intentions for the rest of the year for your needs and wants. Remember, God gives us what we need. You have to trust your inner voice and remain true to your self-worth. Everyone should avoid elective surgical procedures during the New Moon.
There will be a mercury Retrograde on December 29, which will go direct and end on January 18, 2023. A Mercury retrograde is, in essence, the world going backward. During this period, everyone and everything is affected. Avoid starting anything new or ending anything; this includes avoiding signing contracts and moving. Avoid investing and making large purchases. Communication of all kinds is affected. Also, pay special attention to electrical devices and weather patterns. This period is a forced time-out for all. Helping us reset and create an outline of our objectives.

Sagittarius (November 22 – December 22) — Happy birthday Sagittarius! Your psychic abilities and intuition help you to manage others around you. Knowing when to go forward or lay back is essential at work. New management is coming in. Be cautious, and let them direct you. Take deep breaths and loosen up. Learn from your past experiences and mistakes. While your aggressive and assertive ways may have scared off many possible love interests in the past, a former love will reappear. Tread carefully, but do not be close-minded.
Capricorn (December 22 – January 20) — Work is changing. Sit back and ride the wave. Love and friendship can go hand in hand; if you play your cards right, you will have the best of both worlds. Learning to set limits for the next couple of weeks is essential. Focus on the big picture, not just on the present.

Aquarius (January 21 – February 19) — The New Year brings many changes to all. Your career takes off over the next couple of months. You have endless possibilities as long as you are willing to take risks. Focus on originality and your artistic ability. Household projects develop into fun projects. Creating a new look is far easier than you think. If making home improvements, double-check facts first. Try to spend sparingly.

Pisces (February 20 – March 20) — You may feel things slipping away over the next couple of weeks. Better to pace yourself and ride the waves. At the month's end, things will return in your favor. Keep your humor and apply your common sense. Try and keep things on the light side. Your mood and wit will put that particular love interest at ease. While you tend to work well under pressure, only make financial or other significant decisions once you get organized. In terms of your career, avoid any interim on-the-job conflicts.

Aries (March 21 – April 20) — Knowing your abilities can give you an advantage. Plan your scheduling wisely regarding your work and social activities. Being determined is good, but you still need to be realistic with yourself. Romance may blossom through casual contact. It's time for a makeover; utilize your great sex appeal more.

Taurus (April 21 – May 21) — A new career or business opportunity could present itself. Grab the moment, or create your dream opportunities. Advancement in career and love stems from knowledge and the use of communication. Messages of love come indirectly through different contacts, so check your email. Set an example, and lead by doing. Show others how to let go and have a blast. A positive channeling of your energy helps you think with a clear head. Follow your instincts and act upon them.
Gemini (May 22 – June 21) — Try to be practical this week. Do not let your imagination run wild. You may find that the plans and ideas sound reasonable but may only cause trouble in the long run. Be inventive, but make sure what you do has practical applications. It would be best if you broadened your horizons. Reflect on your past projects. Remember that we must revisit the past to deal with the present and the future. Try not to juggle too many things at once. Otherwise, you may lose track of what's essential. Love opportunities are out there. You need to project a positive image.

Cancer (June 22 – July 22) — Your determined and tenacious nature will pay off your career. You tend to be idealistic and do not think about slowing down. Your decisions regarding your love life involve making a long-term commitment to the relationship.

Leo (July 23 – August 23) — You are entering the start of a creative phase. Perfection comes only after much practice. Don't let your feelings get too far out ahead of you. You might feel a little overly suspicious or overreact emotionally, so try to rein yourself in and take it easy.
Virgo (August 24 – September 22) — When you speak, others jump through hoops. Your display is guaranteed a standing ovation. From your seat in the lap of privilege, you're the master of all that you survey. Grasp whatever you can reach. Today is about the big picture; let the details care for themselves. Try making a list of all the characteristics you want in an ideal partner and see if your wishes can come true.

Libra (September 23 – October 22) — Your business style needs to be honed. Learn not to be defensive. Instead, let your business colleagues know you are on the same side. As a result, you attract talented business minds who admire your strong spirit and passion for getting the job done.

Scorpio (October 23 – November 21) — You have intense energy. Start some exercise regimen. It will do you good. Channel your energy also into creative ventures. Let your friends know you are there for them to give them much-needed support they need. You need to restructure your life, and you will make the decision required about a love relationship. Keep your mind clear and live your life for yourself and not only for others. Enthusiasm makes all the difference in getting what you want. A love relationship may also develop into something worthwhile.
__________________________________________
Please contact Francine Tesler Psychic Medium Medical Intuitive for an appointment in her office:
220 King St., Chappaqua, NY • www.FrancineTesler.com • (914) 469-6693 • FranFuture@aol.com