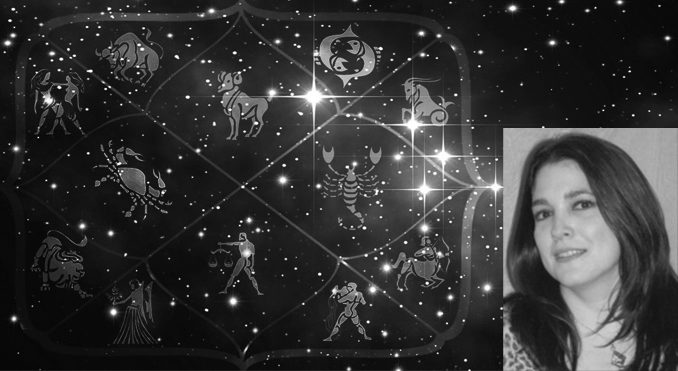 SEPTEMBER 2022
September arrives, and all the planets tremble with raging emotions. Many people may take on a rebellious stage, while others will start to doubt and question everything. This is a beautiful time to change their life plans. Towards the end of September, the energy flow will sometimes be contradictory. Emotions will start to be erratic, leading to a decrease in morale. However, with this shift, many will gain new outlooks and have more clarity in personal endeavors.
There will be a Mercury Retrograde From September 9 until October 2. September 9 to September 23, the retrograde will be in Libra, then from September 23 to October 2, it will be in Virgo.` Even though Mercury goes direct on October 2, we will still feel its effects until October 16. Mercury is a planet of thought, trade, communications, contracts, electrical devices, weather patterns, travel, and global disasters. Try not to end anything, start anything new, avoid contracts during this time, and be extra diligent in how you communicate with others. Mercury in retrograde requires constantly watching how we present to people in all communication fields.
There will be a Full Moon on September 10 in Pisces. This Full Moon is called the Harvest Moon and will make everyone emotionally wonky. The Harvest Moon's name came from farmers because the moonrise comes right after sunset, thus giving the farmers extra time to harvest their summer crops. The harvest moon is slightly different in color and timing, making this moon phase incredibly striking.
This Full Moon will be very close to the Fall Equinox (September 22), giving everyone a new platform for becoming spiritually aware and creating opportunities for new beginnings. Use this time to ground yourself and your emotions. "During the harvest moon, it's best to slow down, wait, and see what happens in your life."
There will be a New Moon on September 25 in Libra. Everyone will have a solid need to be more organized. This is a significant period to commit to personal goals that express the positive energies of the movement of the Scales. It's a time to restructure our interpersonal world, learn to set boundaries, and set our intentions. Do not be afraid to let others know that "you would love to but cannot commit to a situation" if it does not serve you or you have other commitments. This New Moon brings fresh and creative energy into our lives and, more specifically, our relationships. This New Moon can help us pace ourselves and keep us more grounded. Organs influenced by Libra New Moon: Kidneys, ureter, urinary bladder, veins, pancreas, insulin, glucagon. These organs are now more sensitive, so give them extra care. Avoid surgery during this time unless it's an emergency during the New Moon.
Virgo (August 24 – September 22) — Happy birthday, Virgo! Expect some restrictions in your plans this week, as far as travel is concerned. You may find it challenging to schedule a trip or make transportation arrangements. Watch your tendency to take on too much or move too fast. Using caution will help you keep potential mistakes small. Be conservative in regards to investment during this time. Advice from others on investment strategies may not be in your best interest. Above all, pay attention to your intuition and do your research.

Libra (September 23 – October 22) — You tend to be happiest discovering new ideas and not getting tied down with personal commitments. You can provoke a possessive reaction from your lover to respond to your need for freedom. When adventure calls, remember it's essential to stay on top of routine commitments.

Scorpio (October 23 – November 21) — You may be the center of attention over the next few weeks. Make your choices wisely since all eyes are upon you. Learn to save more money for rainy days. Save even when your promotion finally occurs. Be more sensitive to those around you. Love is right under your feet.

Sagittarius (November 22 – December 22) — You need freedom and space. Clingy people make you uncomfortable. This week, you may feel reclusive, especially if you dislike crowds and noise. Try not to think that you owe it to others to go to events you would rather avoid. Remember that if they are your friends, they owe you for giving you some space.
Capricorn (December 22 – January 20) — Scheduling commitments may be overwhelming. Try to keep it light and make some decisions promptly. Try not to be inflexible in your choices. Varying your routine will help in matters of the heart. A secret liaison is exciting.

Aquarius (January 21 – February 19) — Your need to do your own thing may be upsetting to your mate. Take the extra time to reassure your mate that you need a little space. Just explain yourself. Rethink a business offer, and listen to financial advice.

Pisces (February 20 – March 20) — You tend to be happiest discovering new ideas and not getting tied down with personal commitments. You can provoke jealousy and possessiveness from your lover to respond to your need for freedom. When adventure calls, remember it's essential to stay on top of routine commitments. Try not to come off arrogant; it will set a poor undertone. On the other hand, don't be scared to follow your convictions.

Aries (March 21 – April 20) — Egotistical goals and speculations may cost you more than you can afford. But you can handle this situation if you choose. Serious talk clears the air. Don't be scared to initiate it.

Taurus (April 21 – May 21) — Make time for hobbies and exercise regimes. This will help you to relax and feel less stressed. You are not alone. It would be best if you learned to depend on yourself. New love will bloom, and you will finally understand a key person in your life. At work, try a joint project, and you will be well appreciated and financially compensated for your efforts.
Gemini (May 22 – June 21) — A flexible work routine is best for you. Make room for delays and unexpected changes, and be open to new ideas. You may find yourself feeling frustrated at a current situation.

Cancer (June 22 – July 22) — You will be very busy with career demands. You will handle your new responsibilities with ease. However, there are critical trends in terms of commitment. Single people around you are focused on marriage. There seems to be a lot of emotional undertones between you and your partner. Try making more time for one another and resolving communication issues.

Leo (July 23 – August 23) — You pose a very independent nature and need to feel appreciated. You also are creative, aggressive, and impatient. Keeping your wit about you keeps you level-headed and in the driver's seat regarding business. A prospective mate is attracted to you by your drive and ambition. Do not settle in your current position; keep striving for bigger and better. Your humor helps you to be more persuasive in achieving your objectives.
__________________________________________
Please call Francine Tesler Psychic Medium Medical Intuitive for an appointment in her office:
220 King Street • Chappaqua, NY • (914) 469-6693 • www.FrancineTesler.com
__________________________________________