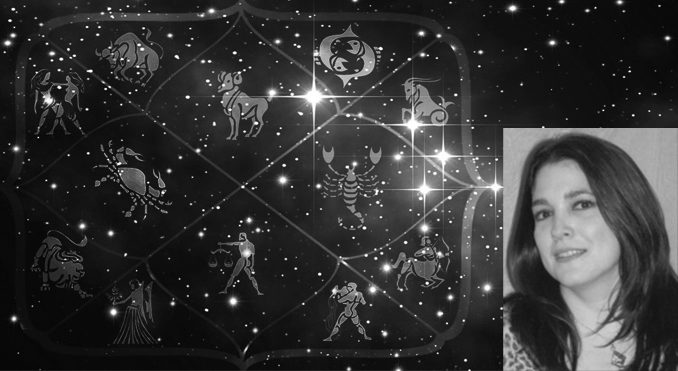 June 2022
There will be a Full Moon on June 14. This Full Moon has several names. One of the names is the Strawberry Moon, also known as the Mead Moon and Honey Moon. This Full Moon will also be a Supermoon. A Super Moon means that the Moon will be at the closest point to Earth all year at 7:21pm EST.
This month's focus will be on finding the truths we hold dear and true to our hearts. In addition, there will be a focus on family support and commitments toward partnerships. With the Moon in Sagittarius, we will feel hopeful and upbeat about our views on life. The Moon in Sagittarius organs is the Liver, sacrum, thigh bone, tail bone, hip muscles, lumbar vertebra, and lumbar muscle. These organs are now more sensitive, so give them extra care. Try to avoid surgery during this Full Moon while paying extra attention to those organs. This Full Moon will come to a climax to help everyone attain the highest peak of their dreams, wishes, and goals. This pledge to achieving those goals starts at the New Moon. After that, it is an emotional time – a time of romance, fertilization, and relationships.
The Gemini-Sagittarius opposition is the mental nucleus (center), where Gemini represents the "lower mind" and Sagittarius represents the "higher mind." The Sun in Gemini forces us to be more logical. We should find a balance between the two energies, which is what the Full Moon invites us to do. The Moon in Sagittarius also moves us to use our intuition (into the soul).
This Full Moon is about having a positive outlook and learning to communicate more, living without restrictions, and letting our hair down. We have all been keeping everything inside us like a volcano. We will be coming to a point where if we do not find a positive outlet for this energy, we will explode and erupt like a volcano. So please pay special attention to these first few weeks and find that outlet or distraction to help level our emotions.
There will be a NEW MOON OF JUNE 28, 2022, IN CANCER. This New Moon will be in Cancer and square Jupiter in Aries. Use this time to step back concerning interpersonal relationships. It would be best to change your way of thinking. You will feel the need to safeguard important things, your family, home, and intimate relationships. Everyone will be predisposed to be more sensitive and appear somewhat needy during this New Moon.
Right now, the more sensitive organs are the stomach, ovaries, womb, vagina, breast, peritoneum, lymph system, and breastbone. So give these areas extra attention and avoid surgical operations during the New Moon.
Gemini (May 22 – June 21) — Happy birthday, Gemini! Your spirit needs a new mental outlook. You will have issues about getting too emotionally close to others. You see getting to know your mate as a commitment. You're focused on being faithful, trustworthy, and honest to those you love.

Cancer (June 22 – July 22) — Be generous with the people who see you as a resource. If the shoe is on the other foot, it will be just as good to you.

Leo (July 23 – August 23) — You feel a natural energy surge. Know your limitations. You will encounter some minor communication breakdowns, possibly relating to the family. Don't nail yourself down emotionally. You pose a very independent nature and need to feel appreciated. You also are creative, aggressive, and impatient. It would be best if you had freedom, and clingy people make you uncomfortable.
Virgo (August 24 – September 22) — Your relationships must be based on shared power if they're going to work. You're at your most productive when trying to beat the odds or break your record. You're constantly raising the bar because you know how better you could be doing.

Libra (September 23 – October 22) — Tone it down a few notches, and you can brave this energy cycle. You don't want to turn your familiar world into something unrecognizable. Keep your eyes on the future.

Scorpio (October 23 – November 21) — You gravitate towards the center of the action. You may have a reputation for not following through with new projects. You also tend to be temperamental with authority figures.

Sagittarius (November 22 – December 22) — Consider taking more chances in your life. You may find an open door for people who can improve things for you. Loved ones want to hear about your adventures.
Capricorn (December 22 – January 20) — You may feel somewhat reclusive this week, especially if you dislike crowds and noise. Try not to think that you owe it to others to go to events that you would rather avoid. Keep in mind that if they are your friends, they owe it to you to give you some space. Use humor to get through things when others take minor situations too seriously. This way of thinking will help keep you young and full of energy.

Aquarius (January 21 – February 19) — Midweek will be a great time to start new projects, but check in with everyone involved first. Be ready for strange outbursts from those around you. You get hit with a sense of wonder, setting the tone for your week.

Pisces (February 20 – March 20) — Set an example, and lead by doing. Show others how to let go and have a blast. A positive channeling of your energy helps you think with a clear head. Draw paint, and write a song about that special someone or a particular project. Follow your instincts and act upon them.

Aries (March 21 – April 20) — The days go slowly this week, bringing details and responsibilities that might feel overwhelming to your obsessive, get it done now, nature. Try to take your time with the little things, or they'll come back to haunt you later.

Taurus (April 21 – May 21) — You have a remarkable ability to cheer up people wherever you go. You could be an artist because your vision is evident in many directions. In addition, your powers of concentration and magnetic personality attract many admirers.
---
Please call Francine Tesler Psychic Medium Medical Intuitive for an appointment in her office:
220 King Street • Chappaqua, NY • (914) 469-6693 • www.FrancineTesler.com