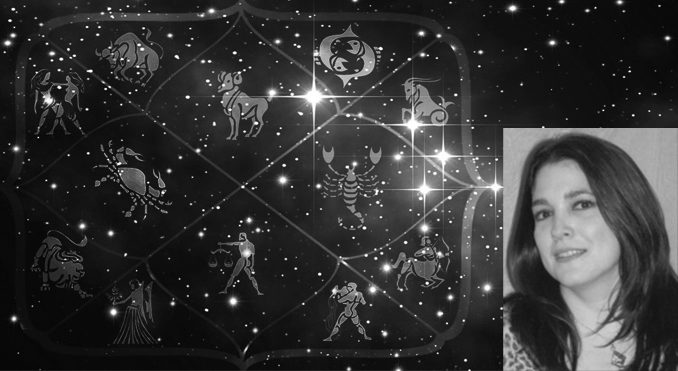 May 2019
Taurus (April 21 – May 21) — Happy birthday Taurus! Try not to get yourself all worked up about some matter of the heart. Try to ignore your instinct as far as emotional matters and listen to your head. Check out a new restaurant or take a long weekend and take a day trip. Relationship issues take center stage; do not let them get under your skin.
Gemini (May 22 – June 21) — An investment pays off bigger then you expected it would. Good things are worth researching for a first rate result. The more you learn, the more you could earn. You'll be able to use this information in so many other ways once you're finished with the current project.
Cancer (June 22 – July 22) — You need some time alone to review what's occurring in your life. You'll need to take a break from the real world. Let yourself be as good as everyone says you are. Its summertime and you are a social butterfly. Let the good times come to you, and don't forget to smell the flowers. The weekend is are all about relationships, and what you do about them is all up to you.
Leo (July 23 – August 23) — Going forward is what you do best, but don't let that limit you. Your mind is open to unlimited possibilities and their influences. Take advantage of as many ideas that come to you, while they are fresh. Possibilities are infinite when hopes are high. The energy you feel is unlike anything you ever channeled before. Generate some new ideas, and be ready for some fun and exciting romance. Mystery will be in the air, enjoy these moments.
Virgo (August 24 – September 22) — Singles may find some social choices very different from their usual tastes. Friday could bring some romantic issue that's frustrating because it's not totally clear. Wait for it to work itself out a bit, then seek advice from friends on the weekend; communication, hopes and wishes are favored then, so go for it.
Libra (September 23 – October 22) — Art projects take off with an infusion of new energy. Recreational events spring up unexpectedly through fellow coworkers. Those who are not coupled up will find partners. Its summertime and love is in the air.
Scorpio (October 23 – November 21) — This is a time to be ambitious about your romantic life. You tend to be business and goal oriented, but you need to take some you time. Drama in the work place may affect you more than it should. Offer advice only when it's asked for, or you might get your head bitten off.
Sagittarius (November 22 – December 22) — You might feel like you're in a rut. Break out of your usual routine and explore some new places. You might find someone new and invigorating. If your professional associates could see you now, they'd give you full faith and credit. See how boldly and consistently you can carry this attitude into the coming week.
Capricorn (December 22 – January 20) — You want to put your own interests first. Sacrifice is a luxury that few people in your position would dream of doing. You are brilliant at brainstorming throughout the week at work. Make your weekend plans now. Watch out for someone leading you astray; reevaluate what's going on and put yourself firmly first. The weekend will recharge your electricity and many people will be drawn to you. A sweet gesture on your part will reap huge rewards.
Aquarius (January 21 – February 19) — Friends notice that you're acting out of character. While conflict is disturbing, you can't prevent the inevitable by hiding from it. Take responsibility for your own actions and hope for the best. Once this whole thing irons itself out, you'll be amazed by all that you were able to accomplish. You're hungry for mental stimulation. Plan to do more out door activities. Go hiking and enjoy nature!
Pisces (February 20 – March 20) — Social events start to move faster than you expected. Your partner should be able to help you ease the tension of a tight schedule. Try to daydream more and take long walks in the park or beach. Fantasies of beautiful landscapes bring a smile to your face and help you to relax.This can be an outlet for getting an idea out of your system.
Aries (March 21 – April 20) — Being restlessness is not good for anyone. Stop spending so much time in work mode and learn to unwind more. Lose your watch and go to a place where there are no clocks. You should not be making major decisions in haste.
__________________________________________
Please call Francine Tesler Psychic Medium Medical
Intuitive for an appointment in her office:
220 King Street • Chappaqua, NY 10514 • (914) 469-6693 • FrancineTesler.com