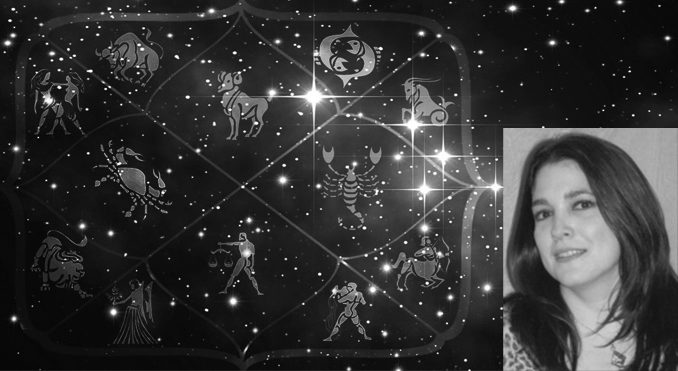 December 2021
There will be a solar eclipse on December 4th, 13 degrees of Sagittarius. However, this eclipse will happen in a new moon that is a super moon!
SagittariusMoon Sign influences organs: liver, sacrum, thigh bone, tail bone, hip muscles, hip joint, lumbar vertebra, lumbar muscle. These organs are now more sensitive, so provide them with extra care. Everyone should avoid Surgical procedures during the New Moon (especially this one).
A solar eclipse often opens the doors of past actions and reactions. As a result, we need to learn how to manage our emotions and feelings. A solar eclipse is similar to running forward and backward simultaneously, like walking on a treadmill eating potato chips. We have to stop doing double work and focus on the direction we need to go in. So in an eclipse, decide wisely.
This solar eclipse will be more intense than usual, and this is because its effects may take up to six months to manifest. The energy contained in your intentions will quickly manifest. New Moon is a time when we start over. In addition, this is a great time to try to get pregnant.
December 19th, there will be a Full Moon. It will be in Gemini. This New Moon in Gemini needs change.
Some organs are now more sensitive. They are the shoulders, arms, hands, respiratory system, bronchial tubes, lungs, nervous connections for sensor and motor skills, blood capillaries (exchange system). So provide them with extra care. Surgical procedures are strongly not recommended.
They call December full moon Full Cold Moon. It's also called the Long Nights Moon, appropriate since December is the year's shortest day. This Full Moon is the last one of 2021. December's full Moon will make everyone focus on the past. So use this Full Moon, release whatever does not work anymore, and let go of ill feelings.

Sagittarius (November 22 – December 22) — Happy Birthday, Sagittarius! Go out of your way to be more social. Your perceptions are appreciated by a friend or partner early this week, giving you a confidence boost that has you flying high until the weekend. Singles should consider painting the town red on Friday night. Your charms will attract many. Couples will be more interested in quiet moments of candlelight, wine, and a lovely meal; while creating a special evening of romance.
Capricorn (December 22 – January 20) — The easiest way to understand a big issue is to see how it may affect you. You can respect others and still avoid getting tangled up in their affairs. Cautious optimism is your best bet for now.

Aquarius (January 21 – February 19) — People engaged in ethical business will not have to worry. If your heart is in this thing, it will happen. The obvious way to show your faith is by doing the best job that you can. The rewards are plentiful for anybody willing to put in an honest day's work.

Pisces (February 20 – March 20) — Singles may have trouble balancing a relationship and work. You may feel overwhelmed. Everyone may be demanding too much of your time right now. Help anyone who truly needs you, but also take time for yourself. You may have to pull back to give more.

Aries (March 21 – April 20) — This week focuses on compromise. The first few days are likely to be rough for those in relationships. Emotions may seem to be running high. Instead of giving in to an impulsive struggle for control over your emotions, stop thinking so much and just relax.

Taurus (April 21 – May 21) — Colleagues and clients have never seen anyone with such a passionate style. Seize the moment and reap the rewards before the novelty wears off. You'll knock someone's socks off with your wit and intuition. As a result, singles may find themselves venturing into a new relationship. However, do not show your soul and heart on your sleeve until you know the person more. Otherwise, you will be in a vulnerable situation. You do not want anyone to take advantage of you.
Gemini (May 22 – June 21) — Go out of your way to be more social. Your perceptions are appreciated by a friend or partner early this week, giving you a confidence boost that has you flying high until the weekend.

Cancer (June 22 – July 22) — It's an excellent week for fun and romance. Take pleasure even in the mundane activities of your everyday life and share your energy with those around you. This week will be full of many surprises. So keep your patience and humor, but be honest with your feelings.

Leo (July 23 – August 23) — Now is a great time to write a personal ad or send a romantic note to someone special. You'll think of an original way of expressing yourself that will get you noticed. However, a solid emotional connection may make you feel vulnerable. Deal with the feelings by slowing a new relationship down. An excellent start to a relationship allows the rest of it to flow more smoothly.
Virgo (August 24 – September 22) — You have other important things to occupy your day, whether they're in the public or personal sphere. Start with something where appreciation and satisfaction are guaranteed. You could use positive reinforcement.

Libra (September 23 – October 22) — Learn to take care of yourself and your own business. Try to reinvigorate yourself with your favorite activities. Ask for pampering from your sweetie. A break from the norm may shock supervisors, but they quickly see things your way. Witty comments help pass the time at work. Timing can be a crucial element in making relationships work.

Scorpio (October 23 – November 21) — You may feel caught up in the fun of a new relationship but do not lose your perspectives. Your heart is in good hands, so spend your love instead of your pennies. Let your sweetie know you love them by showering them with special attention.
__________________________________________
Please call Francine Tesler Psychic Medium Medical Intuitive for an appointment in her office:
220 King Street • Chappaqua, NY • (914) 469-6693 • www.FrancineTesler.com