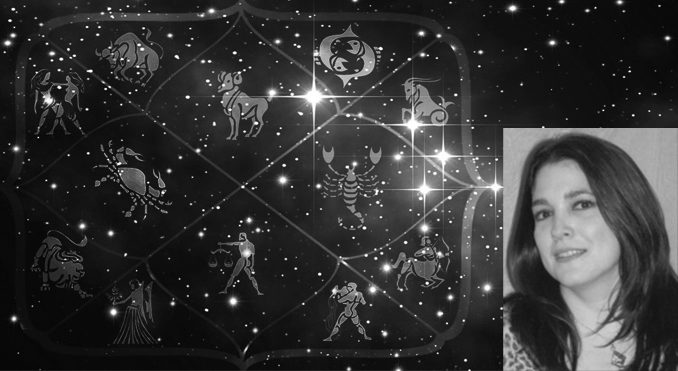 September 2021
This month will be when many will be changing their regime once again as we get back to a new normal from the COVID pandemic.
Everyone may be feeling a bit melancholy since the summer has ended. But we need to push forward and keep active even as the fall starts to roll in. So enjoy the last few weeks of Indian summer and bask in the sun as much as possible. Keeping active is the key to easing into the fall season. Enjoy the leaves changing color and take walks on the beaches since many will return to work and school regimes.
The sun will be moving through Virgo. Time for all Virgo's to shine. We will all have to plan and push forward and work hard. This month we have to make it hard and chase our dreams to help pursue our goals and go after what we want. We may find some periods of stress this month because things may seem more laborious than usual.
The first few days of September, Mars, and Neptune will be opposite in Virgo and Pisces. This shift of movement helps in all areas of our lives for mapping out the rest of the year and closing off what we started in August. Everything comes complete cycle.
From September 2 to the 11th, there will be a trine that will orbit the moon. This aspect is an emotion-based period. Everyone will feel that shift and may find themselves more emotional than usual.
There will be a New Moon on September 6. This New Moon's focus is on individualism and self-value while learning how to set boundaries.
There will be a Full Moon in Pisces on September 20. This Full Moon is an incredible time for everyone will feel the whimsey Fairey-like energy for this week, almost like a dream-like state. Use this time to focus and push the possibilities beyond your goals! If you can dream and envision it, everyone can make it happen. Thoughts create matter, as I always say! So bask in the light of the glorious Full Moon!
Virgo (August 24 – September 22) — Happy birthday, Virgo! Fun and excitement on the romance front. Someone that makes a play for you may be younger than you, but be open. We all can choose our paths, but caution is a must. Flirting is the name of the game. Be careful not to come off too intense with the direct approach. Instead, find another way to get your point across. There are many ways we can present an idea. Remember that subtly is sometimes the best approach.

Libra (September 23 – October 22) — The intensity of a relationship increases after this week's fun gets serious matters out in the open. Speaking your mind is favored. Find a diplomatic way to do this, though you might not choose to do so. Your mouth seems to be independent of your mind. Use them both wisely. This way, you will understand others more. Look within. This will be the best approach on how to handle relationships this month.

Scorpio (October 23 – November 21) — You have to learn to be a bit more discerning about whom you focus on. You have much energy and goodness to go around, saving these feelings for people who mean something to you.

Sagittarius (November 22 – December 22) — Expect some restrictions in your plans this week, as far as travel is concerned. You may find it challenging to schedule trips or make transportation arrangements. Watch your tendency to take on too much or move too fast. Using caution will help you keep potential mistakes small. Investments should be made with a conservative hand. Advice from others on investment strategies may not be in your best interest. Above all, pay attention to your intuition and do your research.
Capricorn (December 22 – January 20) — You need to resolve past romantic feelings. You will be feeling intense feelings, and this may scare and surprise you. You tend to bottle up your emotions. Learn to release your pent-up feelings and emotions slowly. Letting go of the past is the first step in going forward. Having someone on the shelf is false security and is not fair to that person. Quality, not quantity, is the key to good love life.

Aquarius (January 21 – February 19) — A whole new social circle brings you into their world. This helps you with shared professional insights. You present yourself with knowledge, and others find you helpful. You also allow others to add their ideas to the mix. Your boss appreciates your team building and pays attention to you more.

Pisces (February 20 – March 20) — You need to broaden your horizons. You may need to reflect on your past activities. Keep in mind that sometimes we need to revisit the past. Financial pressures will be alleviated. Try not to juggle too many things at once. Otherwise, you may lose track of what's essential. Love opportunities are out there. You need to project a positive image. This will help draw in new friendships that could turn romantic. Try to make your life less complicated. Learn to live life and do not allow trivial things to get to you.

Aries (March 21 – April 20) — Do not rush a love prospect. You will be recognized for your work as a superior help to bring to light your previous achievements that helped enhance your company financially. A salary increase should follow. Try not to impose restrictions on yourself. Do the projects that you need to do.

Taurus (April 21 – May 21) — A scheduling issue can be resolved sooner than you think. Try not to let a loved one control you over this issue. Pursuing your financial goals is an important focal point. This opportunity may not come again any time soon.
Gemini (May 22 – June 21) — A love situation has saddened you. You feel upset because of the choices that you have made. Stop beating yourself up by crying over spilled milk. We all make mistakes. Just try to be more careful of your options in the future.

Cancer (June 22 – July 22) — Avoid devoting your energy to any one person as far as romance is concerned. Instead, make an effort to enlighten a coworker of office politics. A friend needs your advice about an unavailable person. Try not to make a quick judgment. Instead, be understanding and help to lay out the positives and negatives regarding their situation.

Leo (July 23 – August 23) — Having more time for intimacy with your lover strengthens your long-term relationship. On the other hand, trivial matters can be potentially time-consuming and damaging this relationship. However, you can problem solve your way out of these issues in a snap.
__________________________________________
Please call Francine Tesler Psychic Medium Medical Intuitive for an appointment in her office:
220 King Street • Chappaqua, NY • (914) 469-6693 • www.FrancineTesler.com