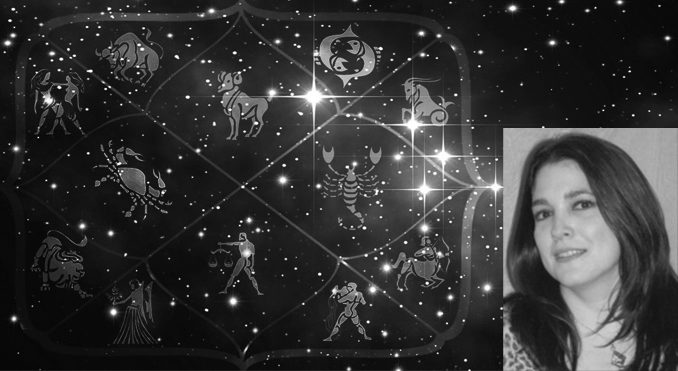 July 2020
Now is a good time to concentrate on what is important to focus on. Also this focus should be on how to find new ways to open up life for everyone. Continue to focus on social distancing and perform random acts of kindness. Mercury will continue to create stress and tension until July 12th. In the meantime use patience and limit heated arguments. Hopefully this can change the negative energy around the world. Follow this mindset as the new focus from now on. The end of July everyone can start planning an exciting strategy to achieve good health mentally and physically. This shift will help to promote peace and love with family, partners and the world! For singles this emphasis will help to bond with a potential mate. It may mean a new lover. It can also mean that you'll join forces with a business partner who will be of considerable advantage to you. Jupiter's influences will be making everyone more adventurous emotionally, sexually and financially. Since this year has been really unstable, be cautious and do not rush into anything. The next few months the world will stabilize and hopefully heal.
Cancer (June 22 – July 22) — Happy birthday Cancer! Celebrate your birthday with the most romantic possible evening you can formulate. Venus will be benefiting you the entire month,sending you some luck. The Lunar Eclipse of the 5th brings about radical beneficial changes in the area of new learning. Singles are obsessed with making new love connections this month. Love can be found in the most unexpected places.
Leo (July 23 – August 23) — This year Venus (the planet of love) has decided that romance is definitely on the horizon for you. As the month progresses try not to be so extreme with your emotions and in relation to money. We will be slowly getting back to normal and finances will increase. However, continue to save for a rainy day.
Virgo (August 24 – September 22) — Due to the Corona virus you have neglected yourself in many ways. Concentrate on getting healthy and start to socialize, (while still social distancing). Spend the focus on finding a new normal in the world that has been in chaos. July 20th is a day to pay attention to. That day will bring a lot of fun and happiness to you.
Libra (September 23 – October 22) — Be prepared for a continued difficult month. Choose your battles and try not to force any issues that could be viewed as controversial, especially as everyone gets back into a regular work regime. After July 12th the restrictions will ease up. You will feel the world opening up again. Go slow though until July 20th when there will be a New Moon. This New Moon will bring on better situations and opportunities for you. Venus will also run in and create a better foundation for new relationships both career oriented and could bring in new love interests.
Scorpio (October 23 – November 21) — You will be feeling restless and in need of a change of scene. If you have the urge to travel, try not to leave home before the 12th. Mercury will still be in retrograde which affects delays communications finances and weather events. Expect that there may be delays and irritations. Until then, just plan your trips that would include social distancing. Do take that short break from the rut we have all been in.
Sagittarius (November 22 – December 22) — You may find yourself in a gambling mood. However keep your reins tight until after July 12th when the Mercury retrograde passes. Love and social relationships also will change for the better. This month you will be impacted by the Lunar Eclipse and the position of Jupiter. Relationships will undergo a major overhaul. However, the changes will be for the better.
Capricorn (December 22 – January 20) — Put any negative thoughts right out of your mind. This will be a good time to focus on personal relationships. There will be profound changes to your life this month. The Lunar Eclipse on the 5th and the movement of Jupiter will affect you deeply in a positive upward motion. You will undergo major transformations. Try cleansing your body and soul. You have a tendency to be chaotic and may overspend. Be patient and you will get through the hiccup. Singles will have several opportunities to get into a relationship. Strong relationships become stronger and may end up in marriage.
Aquarius (January 21– February 19) — You have a dynamic personality that attracts many. Venus will have a strong influence this month in the laws of attraction. Basically if you can envision it it is possible. Strive for the stars, of course while social distancing. The past few months you have had a lot of time self reflecting and restructuring your life. You have a great opportunity to re-imagine yourself until the end of July! You will attract three new love choices. Take the time to figure it out. There will be a Lunar Eclipse on the 5th that will influence Jupiter and will bring about major changes in your career. The issues that will happen you will have no difficulty in solving them. After July 22nd. You can look forward to having more committed relationships.
Pisces (February 20 – March 20) — Mercury will be retrograde until July 12th. Beware of Mars will also be hitting you, it tends to cause tension! This may cause anxiety and insecurities amongst you and your partner. Ride this out and you will feel more grounded then. Keep in mind that 2020 has been a rather emotional and crazy year. Start a new hobby and focus on getting fit. Everyone will be starting to get out more. Remember to social distance and keep your immune system strong by diet and exercise. Also use this time to focus on being more creative and taking care of personal matters.
Aries (March 21 – April 20) — There's no doubt about it, you'll want to be where the action is. Use this time to make changes in your life for the better. Do not ignore the "pink elephant in the room." This month will highlight your love life with your partner. If you feel like your mate is a roommate, then you need to address the situation. Planning your life going forward will be the focus. Cleaning sometimes means in relationships. If you close those doors you will then allow other doors of new possibilities to happen. Also learn to set boundaries more. Tell people that you would love to, but cannot since you have a hard time to say no. You need to take the lead, others will follow, so put your plans in action on the 12th or the 20th when the planets are adding extra frisson to your personality!
Taurus (April 21 – May 21) — You will have abundant energy to spend with friends and children. You are a usually calm and level headed person, however do not let anyone get under your skin. After July 26th everything and everybody will start to calm down and find a new normal. Focus on health, exercise and mental stimulation. Go hiking, fishing, take a cooking class or start a creative project. New learning is also a focal point to help you reinvent yourself and your career. An old flame is likely to reappear from the woodwork, this could shake things up and make you question your current marriage or relationship. Run, but do not rush to conclusions or decisions, and most importantly do not act out of emotions. You will figure everything out by the end of the year.
Gemini (May 22 – June 21) — Try not to make any financial investments or decisions until the end of the month. Mercury will be still in retrograde until July 12th. This is a negative aspect that makes things very unclear and unpredictable. While you need to self love, social interests and obligations also will have to be catered to. Someone from your past will pop up and could cause some problems, focus on a solution. Sensuality will be high and romance will be fabulous. Be generous while spending on your partner's requirements.Single's will have no problem getting into love relationships. But most of them or for fun, and commitment will be lacking. There will be more passion in these relationships.
__________________________________________
Please call Francine Tesler Psychic Medium Medical Intuitive for an appointment in her office:
220 King Street • Chappaqua, NY • (914) 469-6693
www.FrancineTesler.com