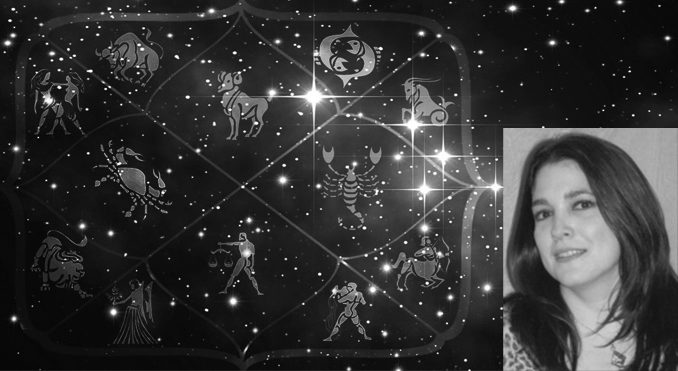 Insightful Impressions…Astrology Outlook
by Francine Tesler
Aries (March 21 – April 20) — Happy birthday Aries! The real question is whether you can weather your lead over the competition. Reinforce your industry alliances. You have time to envision and implement a more workable business model. Self-sufficiency is effective if everyone can be trusted to do his or her job. Keep your focus and wrap up your week as a gift to yourself and your career.
Taurus (April 21 – May 21) — Drama in the work place is affecting you more than it should. Offer advice when it's asked for, or you might get your head bitten off. Networking is likely. Even if you're not seeking more clients or future employers, you'll find them. Startling industry trends might rattle upper management.
Gemini (May 22 – June 21) — Do not be shy over the things that you want. Your usual stable rational way is becoming well, blah. So, go for it. Take the plunge and go for the dream. No matter what it is. The worst thing that you can happen is that it does not come to fruition.
Cancer (June 22 – July 22) — Relationships shouldn't be constant power plays. If you find yourself caught up in one, step back and reevaluate. Is it truly pleasurable, or just temporarily distracting? Your hands are tied thanks to a small budget or an untested idea. Work around the system if it means that much to you. Forward movement seems like busywork. You will get through this cycle with fresh new ideas and possible travel for work. The spring time will bring in a nice environment with a lot of new possibilities.
Leo (July 23 – August 23) — Your attempts to help others may backfire, so ask before offering advice. Sometimes a hug goes further than the wisest words. If things are happening too quickly, don't hesitate to put the brakes on. Appearances matter, whether it's for your own review or to attract new investment. Hard work and savvy strategies can payoff sooner then you think.
Virgo (August 24 – September 22) — Important projects attract the right attention from the right people. Major monetary opportunities are featured. Maintain a positive outlook and you will succeed at anything that you set your mind to do. Singles introduce you to a new romance. Romance may seem to take on chaotic extremes. You are going through a cycle of taking two steps forward and three steps back. You and your mate should take a time out and resolve your petty differences.
Libra (September 23 – October 22) — Sometimes, selfishness can be a way of protecting what's rightfully yours. Don't let the expectations of others, let you give up anything (or anyone) you don't want to. Seek a different method or just say no. The workplace climate improves dramatically over next few weeks.
Scorpio (October 23 – November 21) — You have a way with others through humor. Your good cheer will rally your date's mood, so don't let yourself be dragged down. Send email to old friends and make plans to introduce your new love interest. Business acquaintances may drum up possible clients.
Sagittarius (November 22 – December 22) — A friend has wonderful news about a long-awaited pregnancy, so share in her excitement and good tidings. Propose your ideas to your boss. You will find that your upbeat and confident approach will be received well. You need some private time to help you to continue to plan out your objectives and reflect on recent events.
Capricorn (December 22 – January 20) — Production and sales are up. Positive momentum snowballs. This week brings the kind of professional challenge for which you're so ready. By the end of the week, you situate your way to a level for which you weren't trained. The view is great, but the slope is slippery. Upper management might pull the plug on you if they see doubt or weakness in your eyes. Things will look better if you can hang in there until next week.
Aquarius (January 21 – February 19) — Say what you mean and do what you say. All eyes are upon you at the office. You have leadership confidence, so others follow your lead. This nature will continue to help you in career advancements. A last-minute change of routine may lead to a financial opportunity.
Pisces (February 20 – March 20) — Your responsibilities at work seem to explode. Relax; you are being prepared for a promotion. Give this event some reasonable time to develop and you will be pleased with the outcome. Good results will be felt immediately. It is also time to adjust your point of view towards your personal goals.
__________________________________________
Please call Francine Tesler Psychic Medium Medical Intuitive for an appointment in her office:
220 King Street • Chappaqua, NY 10514 • (914) 469-6693 • FrancineTesler.com