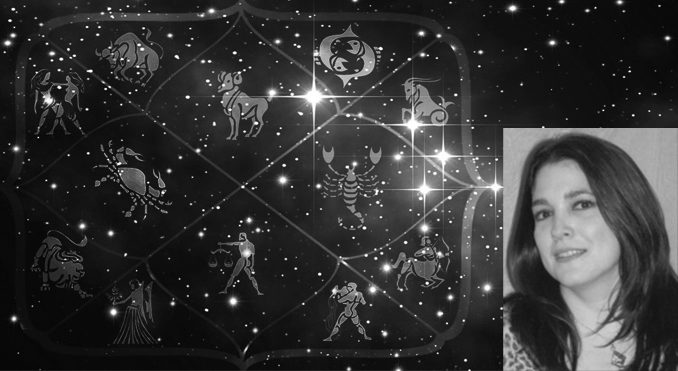 ASTROLOGY OUTLOOK
by Francine Tesler
Pisces (February 20 – March 20) — Happy birthday Pisces! The weekend may find you in a quiet mood; it's a good time to tidy up the house, cook a giant meal or watch your favorite movies. If you're in the singles' scene, step away from high maintenance events and look around your inner circle for someone special. Do not to judge anyone by their exterior.
Aries (March 21 – April 20) — Single or otherwise, you've got the same things to look for this week. The first few days you're a whirlwind of business tasks. Avoid arguments with those you love by remaining flexible if plans go astray on Thursday or Friday. Keep your cool, and the weekend will be a blast. Those with partners can expect some heartfelt appreciation and romantic rewards, while those without will earn some special attention from someone they care about.
Taurus (April 21 – May 21) — Early in the week is a good time for everyone to look towards the future for your love life. Singles may finally find a clear direction to look for a permanent partner or realize that someone special has been under their nose the whole time.
Gemini (May 22 – June 21) — Today you'll feel yourself being pulled in two directions, one romantic, and one more mundane or business-oriented. If you compromise between them, you'll have a great week. Otherwise, watch out! Couples may find themselves working hard early on to keep the home fires burning. Their efforts are well rewarded on Friday. Singles may find themselves oddly shy until Thursday, but from then until Saturday morning you're simply unstoppable. Go out on the town and live it up!
Cancer (June 22 – July 22) — Enjoy the single life! The week starts off with fun and gets increasingly more intense. Whether that means it may become more fun depends on the environment. If you're in a relationship, expect issues of commitment to rear up over the weekend; if you're feeling confused, delay any decisions for a while.
Leo (July 23 – August 23) — Your priority is keeping a firm grip on your goals. Everything else is subject to change if you see the need for improvement. It's time for something silly and joyful in your life, so ring up the cutie who's tops on your list and invite them over for some old-fashioned fun.
Virgo (August 24 – September 22) — Couples may be looking at a major purchase by the end of the week. Use your intuitive abilities and put the brakes on if things aren't what they seem. It may be up to you to prevent impulse purchase, so don't get carried away. Singles may put their skills to work on behalf of a friend or new beau. Ask lots of questions but reserve your own opinion; you'll learn a lot about the people in question throughout the process.
Libra (September 23 – October 22) — The beginning and end of the week focus on tasks; family members and obligations. It's a good idea to focus midweek on fun. Singles may be looking at the start of a new relationship; take it slow, enjoy what comes and don't take anything too seriously yet. If you already have a sweetie, go out dancing for an evening, take a long walk in your favorite park and try a new sport together.
Scorpio (October 23 – November 21) — Do not do any impulse buying. By the weekend, everyone will be energized and looking for fun. Grab your honey and head out for some fun. Take a quiet walk in the park with a thermos of something tasty or head over to your friend's house for relaxation and some laughs.
Sagittarius (November 22 – December 22) — Singles will have their most exciting days on Thursday and Friday; you let your light shine and put all your silly humor on display. Send a smile over to your secret crush and pull them in with ease.
Capricorn (December 22 – January 20) — An ex-love may attempt to come back into your life. Try not to set a standard that you cannot live up to. Demands at work may seem extreme. When in doubt hold your position.
Aquarius (January 21 – February 19) — It's an intense week for all, whether you've got a sweetheart or just wish you did. The weekend is also good for communication, so if issues are muddied, or time runs short, you'll get another chance.
__________________________________________
Please call Francine Tesler Psychic Medium Medical Intuitive for an appointment in her office:
220 King Street • Chappaqua, NY 10514 • (914) 469-6693 • FrancineTesler.com