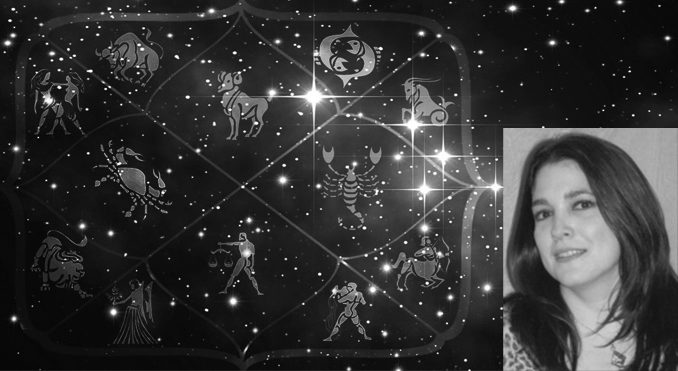 by Francine Tesler
Capricorn (December 22 – January 20) — Happy birthday Capricorn! Happy New Year! Take the time making decisions at work and at home. Ponder the likelihood that you are expecting too much from the past. You may need to consider learning new skills. Your personal life needs to be revised. Your needs are strong and emotional. Voice your needs with your partner.
Aquarius (January 21 – February 19) — Put economic plans in its proper perspective. Remember that financial considerations are not everything. Romance can blossom through work related associations. A bonus accumulates interest in the bank from your past endeavors. Plan how to use your creativity to have more fun. Romantic adventures sweep you up. Make sure you have everything that you may need; there is no telling where the night will lead you. Romantic sparks fly under the most unlikely circumstances.
Pisces (February 20 – March 20) — Thoughtless actions may hurt romantic matters. Keep your cool by focusing on the other person instead of obsessing about how you are being perceived. You also need to learn to relax. Follow your intuition this week. Many people will be helped by your ideas. Spiritual instincts are strong. Calm sense and peace surrounds you.
Aries (March 21-April 20) —Approach a family matter carefully. You need to regain your focus and to deal with these matters appropriately. Relationships are hard to balance unless you reciprocate. You tend to cut out the lines of communication from those who want to help. Apply energy to your household. Take time to dream big at work.
Taurus (April 21 – May 21) — Your drive and passion will continue to inspire people. You are not that far off from reaching your goals. Clearing out excessive clutter will help you focus more. One way to ensure your successes is to create your own path. Finances are a focal point. Your well thought out investments may help you make strategic impressions in the business world.
Gemini (May 22 – June 21) — There is a shift far as romance front. Someone that makes a play for you may be younger and not what you are used to. We all can choose our paths, but caution is a must. Flirting is the name of the game. Be cautious not to come off too strong with the straight approach. Find another way to get your point across. Remember that subtly is sometimes the best approach.
Cancer (June 22 – July 22) — Attempt to make your life less complicated. There is time for work and a time for play. You need time for both. The more that others demand that you make time for them; the more you must make time for yourself. You attract attention wherever you go. An ex-love may attempt to come back into your life. Try not to set a standard that you cannot live up to. Demands at work may seem much. When in doubt hold your position.
Leo (July 23 – August 23) — You will continue to do well under stress if you take the time to get organized. A fascinating contact quickly becomes a friend. You will see that you both have a lot to learn from one another. You both find resourceful ways of collaborating on getting projects done at work. A break from the norm may surprise managers, but they quickly see things your way. Witty comments help pass the time at work. Timing can be a key element in improving relationships.
Virgo (August 24 – September 22) — Colleagues and friends may feel threatened by your success. To reduce their volatility, continue to be generous with your time and your support. Your character may seem as strained with a current project, but don't worry. Just make sure Just make sure you do the best as you can do. Try as if your job depended on it. It's all about drumming up new business right now. You're a networking machine, and before you know it, you'll have new clients lining up. All you must do is get out there.
Libra (September 23 – October 22) — Do not rush a romantic prospect. You will be highly recognized for your work, as a superior help to bring to light your previous achievements that helped enhance your company financially. A salary increase should follow. Do the projects that you need to do. A schedule issue can be resolved sooner than you think. Try not to let a loved one control you over this issue. Pursuing your financial goals is an important focal point. A business deal that appears reasonable should be pursued. This opportunity may not come again any time soon.
Scorpio (October 23 – November 21) — Although you are in the middle of great change, focusing on what is good in the people around you helps you feel stabilized. Good health is due to a satisfying love affair. Avoid criticism by not being to judgmental towards others. Your eye for details gets you noticed.
Sagittarius (November 22 – December 22) — Although business or financial deal may seem solid, further investigating may show otherwise. Wait out delays and don't be discouraged. Let go of the past and what it represents. You are a natural creative person, but you need to let others get a chance to shine. Your charisma will be at an all-time high. Your love life is at a turning point; you need freedom to explore your options. Be yourself foremost.
__________________________________________
Please call Francine Tesler Psychic Medium Medical
Intuitive for an appointment in her office:
220 King Street • Chappaqua, NY 10514
(914) 469-6693 • FrancineTesler.com
Editor's Note: I happened to turn on Good Day New York on Friday, December 22nd and found that Francine Tesler was a guest that morning complete with 2018 predictions! Well done Francine!