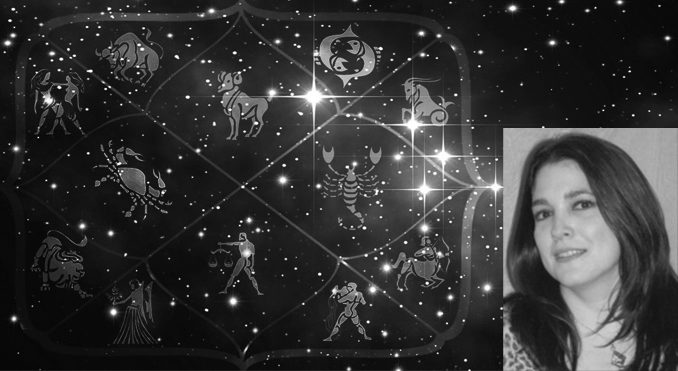 by Francine Tesler
Sagittarius (November 22 – December 22) — Personal matters weigh on your mind. Decisions, decisions. You feel like a kid in the candy store. Your ability to be cool, rational and objective will help you to get through this period. Just when you think that you have made your choice, another option comes in. Sometimes laying back, watching and doing nothing is the best course of action. Go to the event even if a friend of yours bows out the last moment. Singles meet eligible singles. If you feel it's a chore to go out and meet people, it won't be once you get yourself to the party. Don't be surprised if you are the last one to leave.
Capricorn (December 22 – January 20) — The intensity of a relationship increases after this week's playfulness gets serious matters out in the open. Speaking your mind is favored, and there is a diplomatic way to do this, though you might not choose it. Understanding the way your mind works is key to understanding others. Look inward is the best thing you can do for a relationship this weekend. You get invited to an outdoor party.
Aquarius (January 21 – February 19) — Plan how to use your creativity to have more fun. Romantic adventures sweep you up. Make sure you have everything that you may need; there is no telling where the night will lead. Romantic sparks fly under the most unlikely circumstances. You are qualified to do more than you think. Economic factors affect your personal life this week.
Pisces (February 20 – March 20) — Someone finds you sexy when you argue and get angry. Be sure not to let your feelings get the best of you. You control your destiny in business and on a personal level. You are in a feisty mood and could come across as intimidating to those who do not know you well. You meet some challenges at work with good problem-solving ideas. This helps in providing solutions for any foreseeable difficulties. Lead by doing.
Aries (March 21 – April 20) — A change in your mental perspective brings on a positive series of events. Reverse the way you have been dealing with a difficult relationship. Listen to your intuition; you will know if someone is interested in you. You do not have to wait around to know. Work lets you share jokes and lighthearted fun.
Taurus (April 21 – May 21) — Stop questioning that recent career move, you'll start to feel more comfortable and welcomed at the end of the month. Two love interests are tugging at you. Take the time to get to know both before you decide. And once you are close to a resolution, go ahead and take that short trip to clear your head. Learn to embrace, accept and live with your decisions. You'll be happy you did.
Gemini (May 22 – June 21) — Wishes and dreams can come true, if you think positively. You are the life of any party, so sing, dance, laugh, and enjoy. You deserve it, especially after the year you've had. When it comes to business and finances, friend or not, remember to get it in writing. Promises do not pay the bills.
Cancer (June 22 – July 22) — Over the next few of weeks, you will find that juggling three or more things at a time becomes commonplace. Try and keep things on the light side. Your humor and wit will put that special love interest at ease. While you tend to work well under pressure, hold off making any financial or emotional decisions until after January 9th. In terms of your career, avoid any on-the-job conflicts by turning the other cheek, bite your tongue until the end month and you will be rewarded for your tolerance. Taurus energies are strong influences this month and love comes to bloom in the most unlikely places.
Leo (July 23 – August 23) — Things over next couple of days may seem a little chaotic. Communications get a little scrambled, as far as family and personal matters are concerned right now. You may at times feel as though you are walking in place and going nowhere. If your intentions are misunderstood, find another way to get your point across. Now is good time to look at friendships. Watch closely and choose wisely, your circle of friends will be changing.
Virgo (August 24 – September 22) — This month's lesson is to temper your urges. Take deep breathes and loosen up. Learn from your past experiences and mistakes. While you're aggressive and assertive ways may have scared off many possible love interests in the past, a former love will reappear. Tread carefully, but do not be close minded.
Libra (September 23 – October 22) — Your career is evolving into a more creative one, which is good, but you will soon find yourself in the front lines and in the public eye more than before. Fellow co-workers will now see you in a different light, especially one. The seemingly passive and quiet one has changed his/her stripes. You are unstoppable this week.
Scorpio (October 23 – November 21) — You will be faced with a possible career change this week. While this may be both scary and stimulating at the same time, this opportunity has been a long time coming. No worries listen to your inner voice. The decision you make will be the right one. Putting your energies to good work is key.
__________________________________________
Please call Francine Tesler Psychic Medium Medical Intuitive for an appointment in her office: 220 King Street • Chappaqua, NY 10514 • (914) 469-6693 • FrancineTesler.com