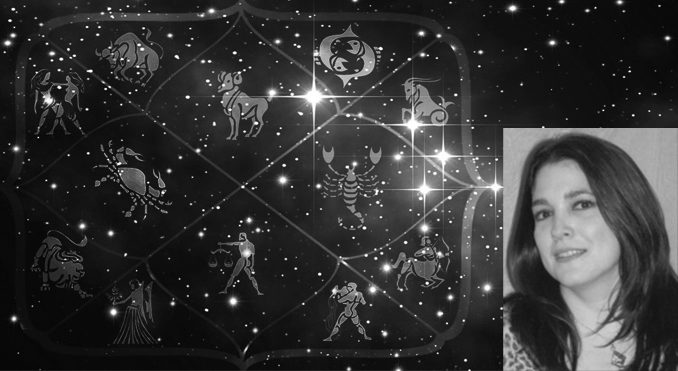 by Francine Tesler
Scorpio (October 23 – November 21) — Happy birthday Scorpio! Money difficulties clear up over the next few days. Remember that you have paid your dues. Do not let others take advantage of your kind nature. Your leadership ability is in the spotlight. Focus more on your own goals.
Sagittarius (November 22 – December 22) — A work project expands in a different direction than you had expected. Travel through work is likely over the next quarter. Be open to growth and change. Career expansion follows.
Capricorn (December 22 – January 20) — Find another way to get your point across; since there are many ways to say the same thing. Remember that subtly is sometimes the best approach.
Aquarius (January 21 – February 19) — You may feel happy to have escaped a restrictive situation. Keep in mind that at this moment you are also vulnerable. Be careful about what you agree to, otherwise you may find yourself in an equally confining situation.
Pisces (February 20 – March 20) — The intense energy of a relationship increases after this week's fun brings serious matters out into the open. Speaking your mind is favored, and there is a diplomatic way to do this, though you might not choose it.
Aries (March 21 – April 20) — Stop creating your own chaos and drama. Sometimes things are just as they appear. Learn to stop reading too much into things. Others seek your company; you need to take the time out for yourself. Meet business deadlines. Learn to trust others more. You will charm your boss when you stop trying so hard. Over the long haul you will benefit.
Taurus (April 21 – May 21) — You may feel a spark of impulsiveness to take risks. Keep your head high and you will succeed. You have a chance to make a dream come true. Do this on your own terms or not at all. Look closely things are not always what they seem. A former lover resurfaces, careful they may want something from you.
Gemini (May 22 – June 21) — Romantic adventures sweep you up. Make sure you have everything that you may need; there is no telling where the night will lead you. You are qualifying to do more than you think.
Cancer (June 22 – July 22) — Understanding the way that other people's minds work is key to understanding positioning yourself in your job. Looking inward is the best idea you can do for a relationship this weekend. An emphasis on fun and pleasure will help ease your partner's insecurities. You get invited to a pool party, so get your bathing suit ready.
Leo (July 23 – August 23) — You can enlighten others through the spoken and written word, and make money doing so while helping others. Think about making a career move early on next month.
Virgo (August 24 – September 22) — You need to attain financial security and manage your fears. You could spot business trends that can help you make wise investment choices. Your assertiveness is called for sooner than you think. Finances will continue to fluctuate and may not level off for a while. Pay attention to details and you may find that things work out in your favor. Try not to get involved in office politics.
Libra (September 23 – October 22) — A new interest sparks excitement at home and at work. You gain a sense of freedom and renewal. New responsibility is placed on you at work. Remember that you should be compensated for what you are worth when you take on this new challenge.
__________________________________________
Please call Francine Tesler Psychic Medium Medical Intuitive for an appointment in her office:
220 King Street • Chappaqua, NY 10514 • (914) 469-6693 • FrancineTesler.com