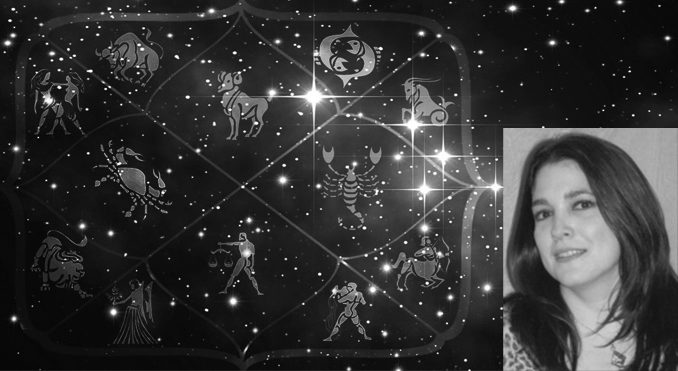 Gemini (May 22 – June 21) — Happy birthday Gemini! Your sweetheart will amaze you by doing nice things to help you escape into a dreamlike state. This will help you to remember why you fell in love in the first place. Get a sitter if you want to go out and get some one on one time with each other. Do what you need to do, you'll understand why by the weekend, when your energy surges for a night on the town.
Cancer (June 22 – July 22) — Your sense of humor has a way of pulling you out of trying times. Try not to be so heavy and deeply philosophical regarding relationships. Your partner may seem standoffish at first but will still be supportive.
Leo (July 23 – August 23) — Watch your wallet more and do not do any impulse buying. By the weekend, everyone will be energized and looking for fun. Grab your honey and head out for some fun. Take a quiet walk in the park with a thermos of something tasty or head over to your friend's house for relaxation and some laughs.
Virgo (August 24 – September 22) — Do not let others sidetrack you from your lover. Extra attention you give to each other will go a long way. You will start to meet many people that can provide career opportunities for you. Financial tips can be very helpful. Continue to be focused on your objectives.
Libra (September 23 – October 22) — Learning opportunities will play an important role in the week's events; keep your mind open to meeting new people and new ways of doing things. The beginning and end of the week focus on tasks; family members and obligations. It's a good idea to focus midweek on fun. Singles may be looking at the start of a new relationship; take it slow, enjoy what comes and don't take anything too seriously yet.
Scorpio (October 23 – November 21) — Messages of love come indirectly through different forms of communications so check your email. Laugh things off when others take things to seriously. This keeps you young and full of energy.
Sagittarius (November 22 – December 22) — You've got a lot going on. Make some time for yourself and your honey. The weekend brings lighthearted good times and romance, if you let it happen it may come from a surprising place. A regular sweetheart may seem slightly distracted when you're trying to express something important.
Capricorn (December 22 – January 20) — Exercise is a healing, stabilizing force. Listen to your better judgment no matter how demanding your enthusiasm becomes. Competitors are just waiting for you to make a wrong move. Don't give them the chance. Try to make compromises this week. Don't waste your time arguing your point when you could be working toward a solution.
Aquarius (January 21 – February 19) — Knowing your abilities can give you an advantage. Plan your scheduling wisely regarding your work and social activities. Being determined is good but you still need to be realistic with yourself. Romance may blossom through casual contact. It's time for a makeover; utilize your great sex appeal more.
Pisces (February 20 – March 20) — If you're starting a new relationship, expect to hear what a great couple you two are, but try not to let that gossip interfere. Couples may be spending the weekend immersed in serious talks. Clear communication is key to good results. Steer clear of petty arguments or hot-button issues. Take your time to make decisions and listen to your inner voice to get a sense of your real purpose.
Aries (March 21 – April 20) — Today you'll feel yourself being pulled in two directions, one romantic, and one more mundane or business oriented. If you compromise between them, you'll have a great week. Otherwise, watch out! For once, you're tightening your extravagant tendencies while still enjoying yourself.
Taurus (April 21 – May 21) — Try not to let a loved one control you over an issue. Pursuing your financial goals is an important focal point. A business deal that appears reasonable should be pursued. This opportunity may not come again any time soon.
__________________________________________
Please call Francine Tesler Psychic Medium Medical
Intuitive for an appointment in her office:
220 King Street • Chappaqua, NY 10514
(914) 469-6693 • FrancineTesler.com