The World's Easiest Sugar Cookies
There are weekend mornings when I wake up and just want to bake something. The question is always, "What ingredients do I need?" I know if I have to go out to the store, by the time I get back with the ingredients, I won't feel like doing it anymore. Well, here's a cookie recipe with ingredients I always have on hand…and produces an exceptional result, with very little effort! I figure, if I don't have these ingredients in my house, I have bigger problems than what to bake!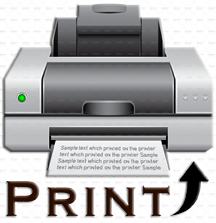 So easy! No rolling dough! This is one of those rare recipes where you can freely substitute margarine for the butter, with great results. Mix, refrigerate, drop on cookie sheets, and bake. The hardest part is waiting for them to cool before eating!
This recipe will make 4 dozen 1 tablespoon-sized cookies, or 2 dozen 2 tablespoon-sized cookies. Of course, you will need to adjust the baking time depending on the size. (Pictured above are the larger cookies.)
INGREDIENTS:
2 ¾ Cups All-purpose Flour
1 Teaspoon Baking Soda
½ Teaspoon Baking Powder
¼ Teaspoon Salt
1 Cup Butter (or Margarine), Softened at Room Temperature
1 ½ Cups White Sugar
1 Egg
DIRECTIONS:
In a medium bowl, whisk together flour, baking soda, baking powder and salt. Set aside.
In a large bowl, or in the bowl of a stand mixer, cream together the butter and sugar until smooth and light. Beat in egg and vanilla until combined.
Gradually blend in the dry ingredients. Refrigerate the dough for ½ hour to firm up. Preheat oven to 375 degrees.
Roll tablespoons (or 2 tablespoons) of batter into balls and place on ungreased cookie sheets…12 of the smaller cookies or 6 larger ones per cookie sheet.
Bake 2 sheets at a time in a preheated 375 degree oven, rotating the sheets halfway through to promote even baking. Bake small cookies for 10-12 minutes and large cookies for 12-14 minutes, or until cookies "crackle" on top.  Let stand on cookie sheets for 2 minutes before removing them to wire racks to cool completely. Enjoy!