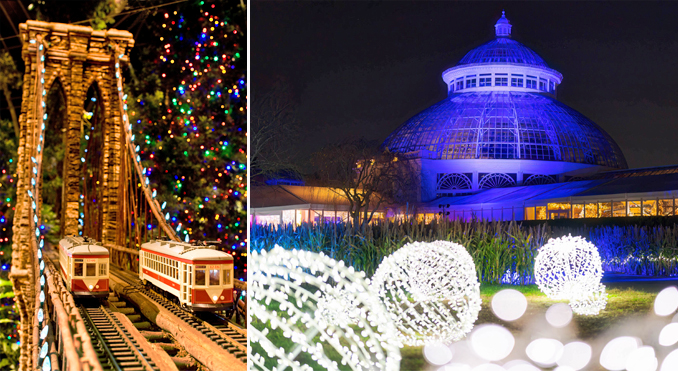 by Evelyn J. Mocbeichel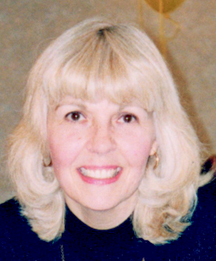 For over 30 years the New York Botanical Garden (NYBG) has provided a favorite holiday tradition to make wonderful memories for its guests. Visitors will marvel as model trains zip through an enchanting display of more than 190 New York landmarks, each delightfully re-created from natural materials such as leaves, seeds, twigs, bark, acorns, cinnamon sticks, and pine cone scales. While enjoying the display, one cannot help but peer closer to examine the tiny  fragments of nature that were used to create these architectural recreations.. This amazing miniature wonderland is displayed in the warmth of the Haupt Conservatory, a breathtaking crystal-like building that is magical in itself. The Holiday Train Show includes such famous New York landmarks as the Statue of Liberty, the Empire State Building, One World Trade Center, Rockefeller Center, Radio City Music Hall, and many other favorites, all crafted by the creative team at Applied Imagination in Alexandria, Kentucky. This year's exhibition features a brand-new version of an old favorite, the George Washington Bridge, with more intricate detailing and lighting. The new replica took Applied Imagination's artists approximately1,000 hours to create. More than 25 G-scale model trains and trolleys hum along nearly a half-mile of track in the Train Show. American steam engines, streetcars from the late 1800s, and modern freight and passenger trains travel along overhead trestles, through tunnels, and across soaring bridges such as the Brooklyn Bridge and the Manhattan Bridge. Both children and adults will delight in these astounding creations on display! The Holiday Train Show opened November 19, 2022, and will be on view through Monday, January 16, 2023.
GLOW!  As day turns to night on select dates, families and friends can start a new holiday tradition exploring the Botanical Garden's festively illuminated landscape and enjoying food, magical experiences, and more at NYBG GLOW, the expanded outdoor color-and-light experience. It will be the perfect night out this holiday season. NYBG GLOW will take place from 5 to 10 p.m. on 23 nights and started November 18 and will run through Saturday, January 14, 2023. Dress warmly and wear comfortable shoes for the stroll around the Garden grounds seeing the giant orbs and creations. Combination tickets to the Train Show and NYBG GLOW are once again available. Returning for its third year, NYBG GLOW offers visitors the opportunity to discover the beauty of NYBG's landscape and historic buildings, breathtakingly illuminated across the Garden. Building upon sold-out evenings the past two years, NYBG GLOW, New York City's largest outdoor holiday light experience, expands across even more of the Garden's magnificent collections, including an all-new display of 60 glowing orbs in the water feature of the Native Plant Garden.  The NYBG's iconic sights and buildings, including the LuEsther T. Mertz Library Building, become dramatic, glittering canvases. Thousands of energy-efficient, choreographed lights and sound and picture-perfect installations create a spectacle not to be missed. Beverages and light refreshments are will be available at one of NYBG's outdoor bars or the Bronx Night Market Holiday Pop-Up, and professional sculptors will create intricate ice carvings inspired by the Garden's winter landscape.
The New York Botanical Garden is located at 2900 Southern Boulevard, Bronx, New York 10458. For dates, prices and to order tickets visit www.nybg.org.